When you've invested significant capital in outdoor display items, it's imperative you're able to get a full return on investment from the products over the long-term. Our team at Best Displays & Graphics has significant experience in this area of the industry, and in this latest post, we're providing our tips for repurposing your outdoor display items.
Use flags outside the event
Your event flags can be used outside your retail store or within the building to guide visitors to the various areas of the property. You can also use flags in your upcoming trade show exhibits throughout the year to guide guests to your booth
Work with outdoor signage at the office
During the fall and winter months, your outdoor signage can be used at the office in reception areas and boardrooms. The signs can expose visitors to the quality of the brand and drive marketing ROI over the long-term. Once spring and summer roll back around, you can then take down the signs and begin using them with your outdoor marketing campaigns for 2019.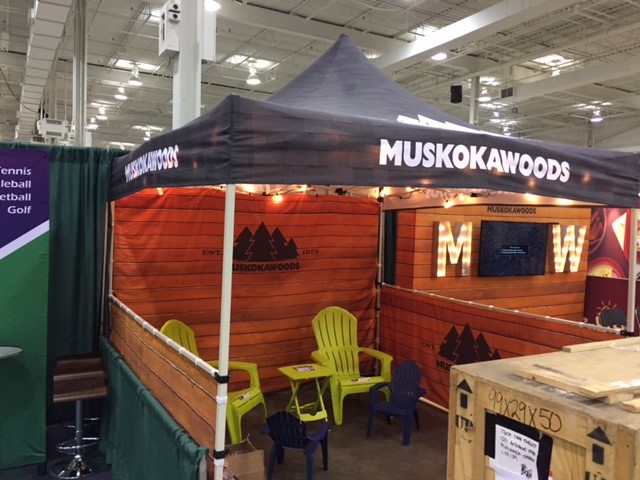 Tents can be used for corporate events
Your event tents is an essential part of your outdoor marketing events and campaigns, but don't let the cooler weather trick you into placing them in storage. There are many uses for your event tents, including at corporate events over the winter. The tent can be used to gather attendees in one location and as a staging area for your important event preparation during the cooler months.
Some items cannot be repurposed but should be stored effectively
If you find you're unable to repurpose your outdoor display items this coming winter season, make sure you have a clear idea on the steps for cleaning and storing the items. Items should be placed in storage with a company that has a comprehensive background in the display storage industry. Their facilities should be carefully monitored, and they should be able to provide you with freight services when you require the display to be shipped to forthcoming events.
Take the time to consider your full range of repurposing options when using outdoor display products. Our team at Best Displays & Graphics can help you with this process. To learn more about your options, call today!