BEST QUALITY MODULAR DISPLAYS IN ONTARIO, CANADA
Best Displays & Graphics provides the best quality modular display products in Ontario, Canada.
We have been providing businesses small and large modular displays for many years. Our modular display options can be used for trade shows, conventions, exhibitions, conferences, seminars, expositions, fairs, festivals, corporate events, and more.
Modular Displays for Trade Shows & Events in Ontario, Canada
Our custom trade show booth design services are based on the premise that no two businesses are the same, and therefore each company deserves a unique trade show display.
Our ability to produce each modular display booth in-house allows us to bring your custom concept to life at a non-custom cost.
Our goal is to provide our customers with the best solution, and we achieve this by working directly with each client to understand their brand, their product or service, and their marketing needs for upcoming campaigns.
With a modular display, you can change booth sizes from show to show without having to reinvest in a whole new booth. We are able to reconfigure the display components and the customer just has to print new graphics. This can also help keep a booth looking fresh at different shows.
Using our custom T3 framing solutions, our trade show displays combine high-quality tension fabric or vinyl graphics with award-winning customizations to create an attractive and durable display, guaranteed to make a lasting brand impression.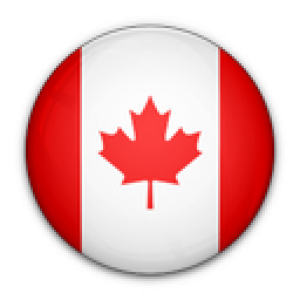 100% Made In Canada
CHOOSING US MEANS YOU GET TO ENJOY ALL
The Features and Benefits of our Modular Displays
We aim to provide the best possible service in terms of Modular Display. Here are the benefits you'll get from us:
Lightweight, high-quality aluminum frame for easy assembly – no tools required.
Fully modular displays – easy to reduce a 40′ booth to a 10′ booth using the same components and graphics.
Our modular displays are highly portable and break down into hard plastic transport and storage cases, allowing for savings on shipping and storage expenditure.
Lifetime Warranty included.
Graphics printed on high-quality heavy-knit, 4-way power stretch tension fabric
Backlighting, shelving and audio/video additions available.
Explore BDG's modular displays:
Why Choose Best Displays & Graphics for Quality Modular Displays in Ontario, Canada
We do our best to provide you with a quality display that will help you generate more leads and increase your sales. Our team has years of experience in this industry and we can provide the best modular displays for trade shows across North America.
We have been working on these products for 30 years and we know how important they can be when it comes to promoting your business.
At BDG, we pride ourselves on:
Best Display & Graphics will work hard to ensure that your needs are met. From our initial contact through delivery, we strive to exceed your expectations.
Our designers have many years of experience working with customers across industries. They understand how to create effective designs that meet your goals.
Regardless of booth size, scope or budget, BDG will provide a tailored display solution that exceeds expectations and provides a lasting ROI for years to come!
Take advantage of our expertise and never settle for less than the best! Contact us today for a free quote on modular displays in Ontario, Canada!
Looking for more?
Check out some of our other modular displays below:
BDG's Modular Light Boxes
BDG's Modular Trade Show Displays
Find your next Display with BDG
Don't Take Our Word for It… Here Are Some of Our Clients' Testimonials:
A key factor for our decision to go with Best Displays centered on the materials they use – the frames and fabric images are lightweight, compact, and versatile, allowing for maximum flexibility while requiring virtually no transportation or storage fees. We were looking to stand out in a very overwhelming setting – the design and colors they imagined for us are one-of-a-kind and helped to bring our brand to life in a memorable way.

Brock University