A key factor for our decision to go with Best Displays centered on the materials they use – the frames and fabric images are lightweight, compact, and versatile, allowing for maximum flexibility while requiring virtually no transportation or storage fees. We were looking to stand out in a very overwhelming setting – the design and colors they imagined for us are one-of-a-kind and helped to bring our brand to life in a memorable way.

Brock University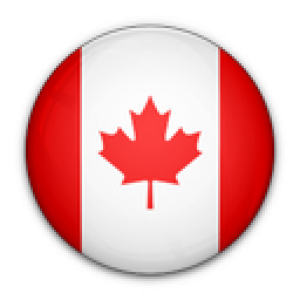 100% Made In Canada
Our custom trade show booth design services are based on the premise that no two businesses are the same, and therefore each company deserves a unique trade show display. However, our ability to produce each booth in-house allows us to bring your custom concept to life at a non-custom cost. Our goal is to provide our customers with the best solution, and we achieve this by working directly with each client to understand their brand, their product or service, and their marketing needs for upcoming campaigns.
Whether companies decide to utilize our custom Blueprint or Fabframe framing solutions, these trade show display solutions combined with the highest-quality tension fabric or vinyl graphics ensures the award-winning customizations our designers make will be attractive, durable and make a lasting brand impression.
Features and Benefits of Modular Displays
Lightweight, high-quality aluminum frame for easy assembly – no tools required.
Fully modular – easy to reduce a 40′ booth to a 10′ booth using the same components and graphics.
Highly portable and breaks down into hard plastic transport and storage cases, allowing for savings on shipping and storage expenditure.
Lifetime Warranty included.
Graphics printed on high-quality 30pt styrene and laminated with a 5mil clear, scratch resistant protectant, or high-quality heavy-knit, 4-way powerstretch tension fabric.
Backlighting, shelving and audio/video additions available.
BDG's Modular Light Boxes
BDG's Modular Trade Show Displays
Find your next Display with BDG