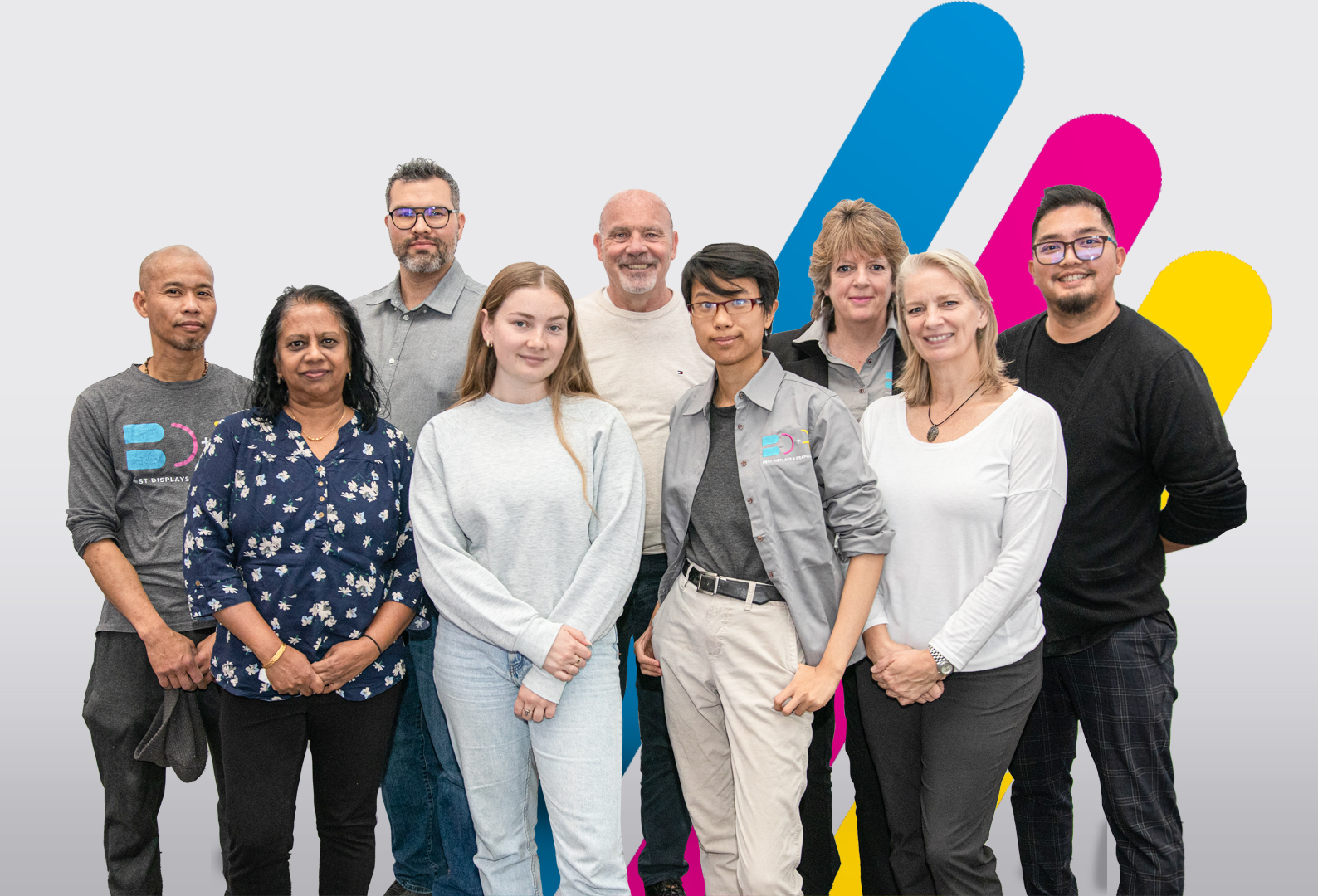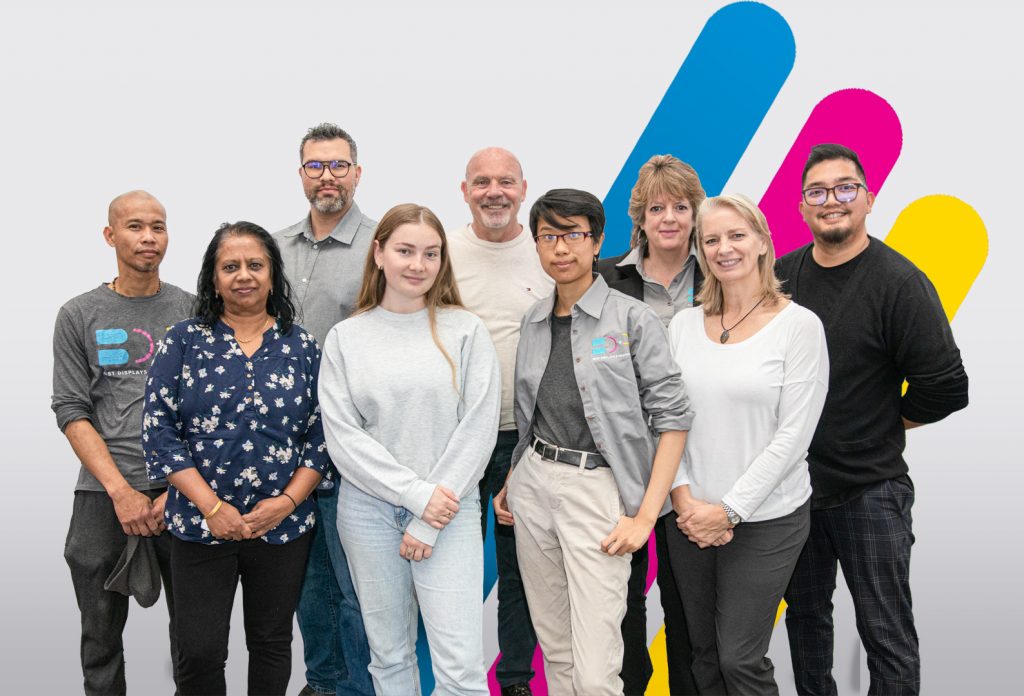 With over 30 years' experience in the trade show display industry, we are proud to call ourselves "display experts", and proud to offer our customers the "BEST" display solutions. No matter the size or scope of the project, no matter the budget or timeline, the BDG team has the knowledge and experience to provide a display solution perfectly tailored to your needs.
We Are Proud to Offer:
100% Commitment to Customer Success
Whether you're a first-time exhibitor in need of guidance or a seasoned trade show exhibitor with a tight deadline – our commitment to customer success is such that we will do whatever we can to ensure you have a successful show. This includes offering in-house booth modifications, rush graphic printing orders, lifetime warranties and more!
Innovative Display Solutions
We are committed to being at the forefront of innovative trade show display products. This includes the latest in backlighting and video technology, the highest quality graphic material, and a creative design team that works hard to output innovative, one of a kind display concepts.
Social Distancing Solutions
From the onset of the COVID-19 pandemic, Best Displays & Graphics has been dedicated to offering only the most effective social distancing products and solutions to help businesses safely operate and protect their staff. Using our modular display framing, we pivoted our business to create custom partitions, barriers and sneeze guards in an effort to stop the spread of disease. Our full suite of social distancing products and solutions includes our custom acrylic shields, sanitizer stands, social distancing signage, and more.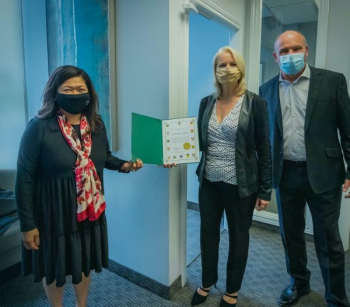 In fall of 2020, BDG owners Geoff & Yvonne Martin received a Certificate of Appreciation from local MP Mary Ng and the House of Commons for outstanding efforts in helping Canadians overcome the challenges of COVID-19.
Turnkey Solutions
Our commitment to client success includes offering turn-key services that allow for a one-stop trade show experience. Our turnkey services include:
Contact us today to learn more about how we can help bring your trade show display vision to life!