Our team has worked with hundreds of companies to improve their event promotion and trade show marketing goals. Recently, we were asked by Premier Quality Renovations to help the firm build a trade show display for an upcoming industry event. Let's explore our project with Premier Quality Renovations and review the impact our work had on their marketing campaign.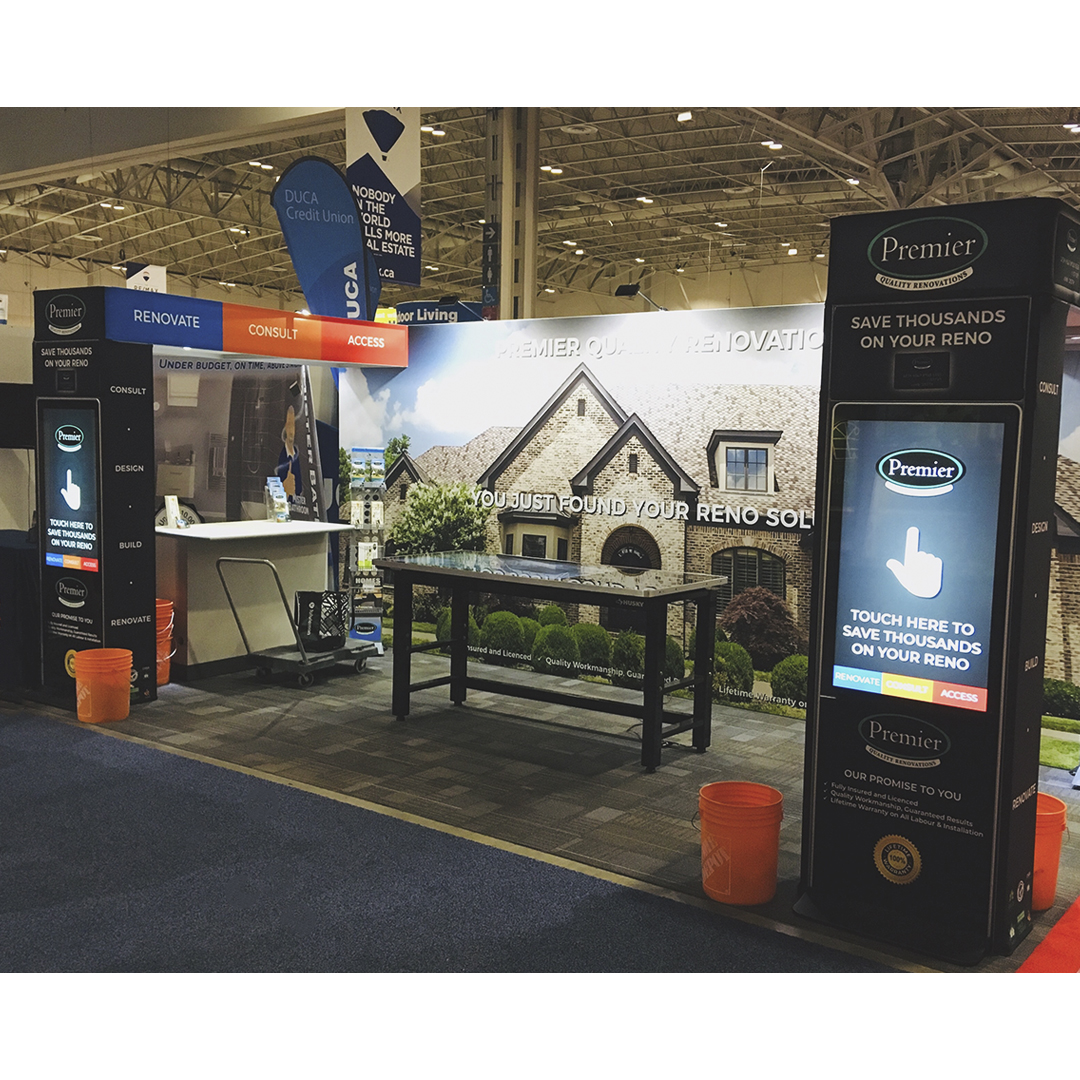 Premier Quality Renovations required a trade show display for the upcoming 2019 National Home Show event. The goal was to promote the company's services and ensure that customers learned more about the firm and its professionalism.
Reason for choosing Best Displays & Graphics
The Premier Quality Renovations team explained that they chose our services because they were looking for an experienced and professional company. They wanted assistance from a firm that offered both design and build services and required a company they could rely on for exceptional results.
The company required a custom display that could accommodate two 7-foot-tall interactive touchscreen displays which would fit flush into the display area. They
needed the display to fit directly around the screens, which sat on 70" high vertical pillars. Our experts at Best Displays & Graphics found that our FabFrame system would be the ideal option for building this style of display. The display took about two days to build in total. However, the total project lasted for two months as it encompassed waiting for custom touch screen televisions to be built.
First, we designed the display for Premier Quality Renovations and helped them in designing their own fabric display. We then provided them with display build services. They chose our installation services because they recognized that Best Displays & Graphics is the noted leader for transportation and installation work.
The team at Premier Quality Renovations really loved the trade show display we built for the National Home Event. They gave the following comment regarding the work we completed for them:
"Premier Quality Renovations is pleased with the quality of the display as well as the customer service all of the staff at Best Displays & Graphics provided. And we thank them for a fantastic experience."
The client also loved the fact that the 20' back wall was seamless because of the fabric. This meant they could change it out for different venue styles without upgrading the base hardware.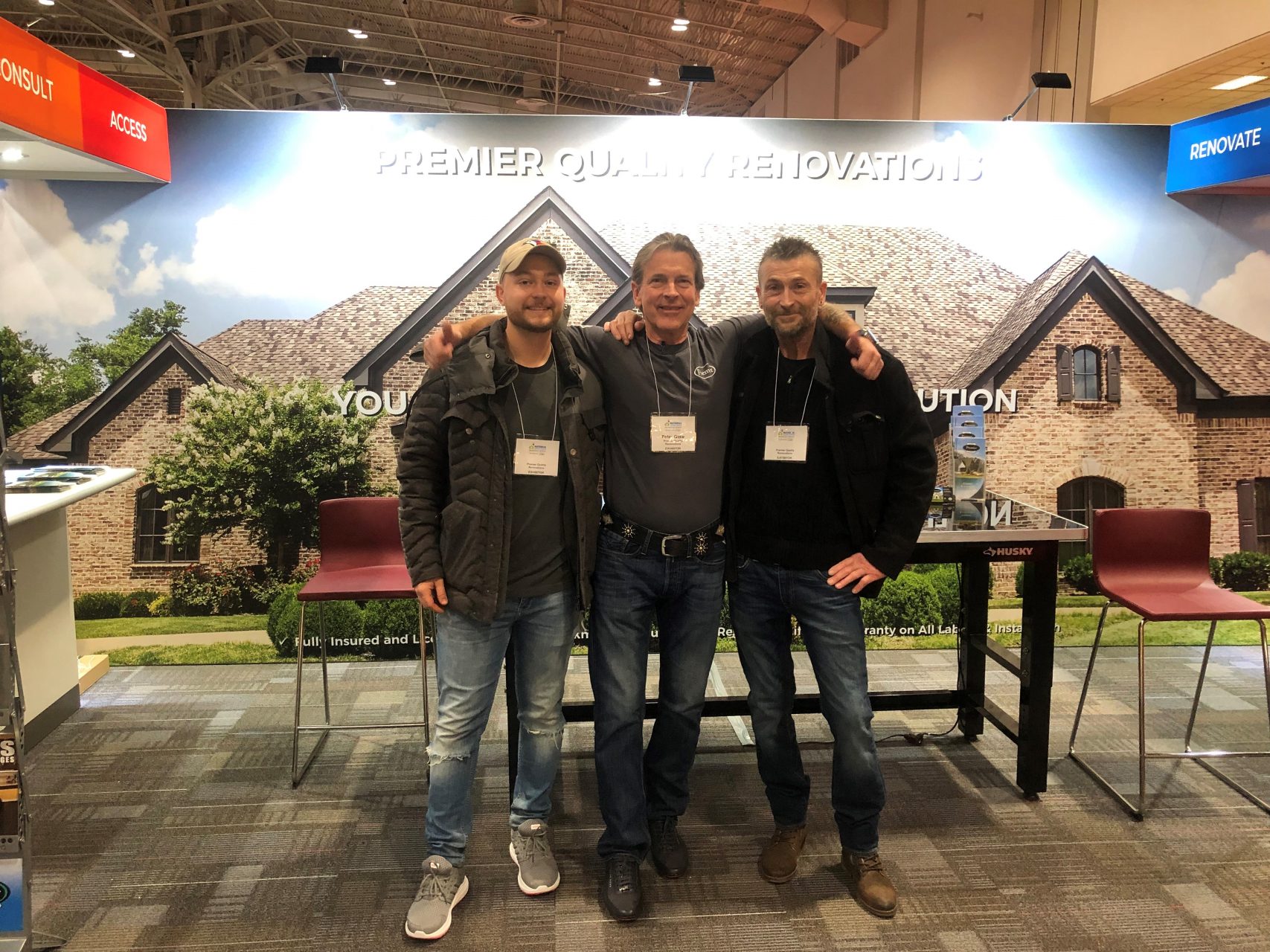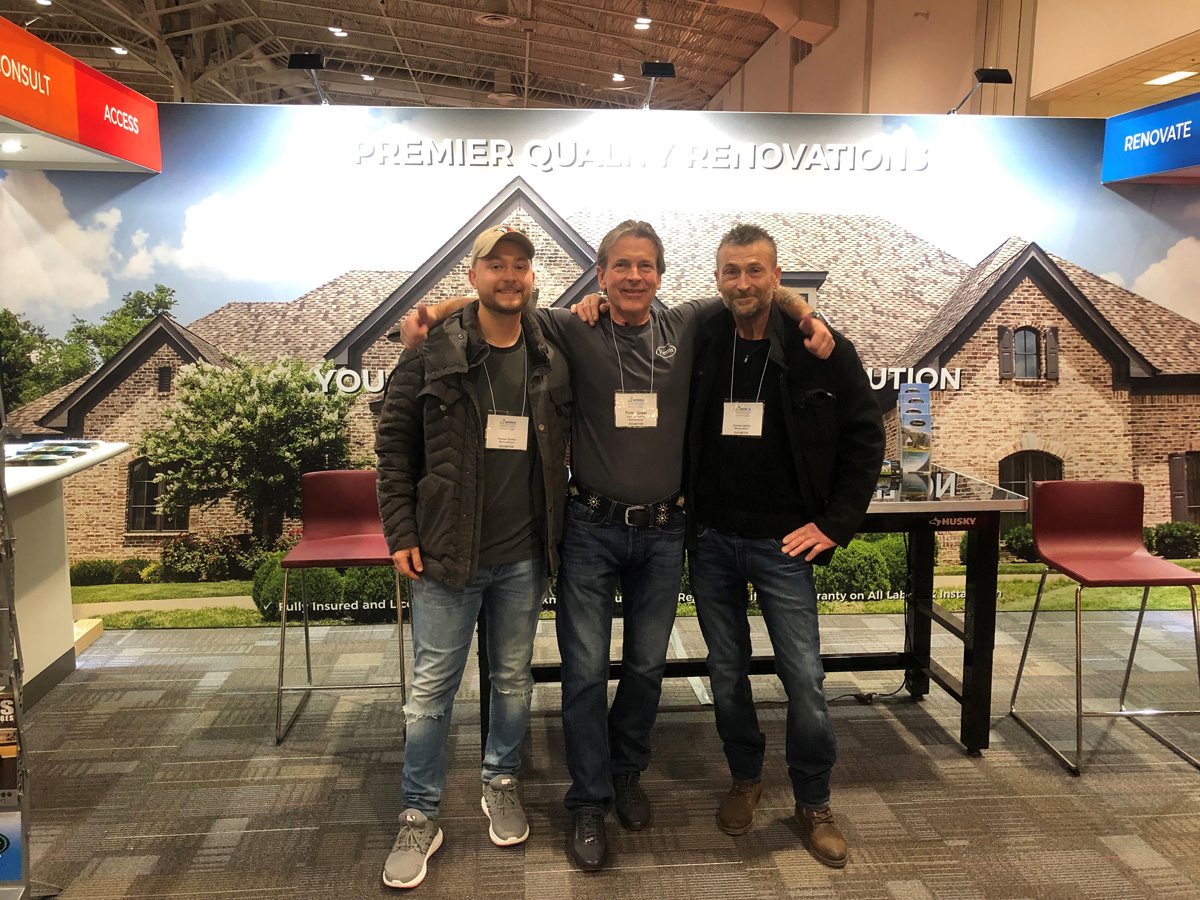 Turn to Best Displays & Graphics for your upcoming events
Our team at Best Displays & Graphics is now offering an exceptional trade show display design service for companies across the country. Our team is recognized nationally and internationally for our expertise. To learn more about our display service options, please contact us today to book your free quote.
Follow Premier Quality Renovations on Instagram and Facebook @premierqualityrenovations