When promoting your business at upcoming outdoor events, it's vital you take the time to review the outdoor display options available and the steps you must take to integrate these items into your event displays. Our team at Best Displays & Graphics has great experience in supplying high-quality event displays and within this latest post, we're presenting four outdoor display items to consider at your upcoming spring and summer events.
Scrim Vinyl Banners
Scrim vinyl banners are ideal for outdoor events because they can be customized to the exact size constraints required by the company and they're exceptionally affordable. Another clear benefit of working with scrim vinyl banners is they are designed to offer durability in all weather conditions. When they get wet they are simple to wipe down and clean, ensuring limited maintenance for event teams. To secure the vinyl banner in blustery conditions, grommets can easily be added.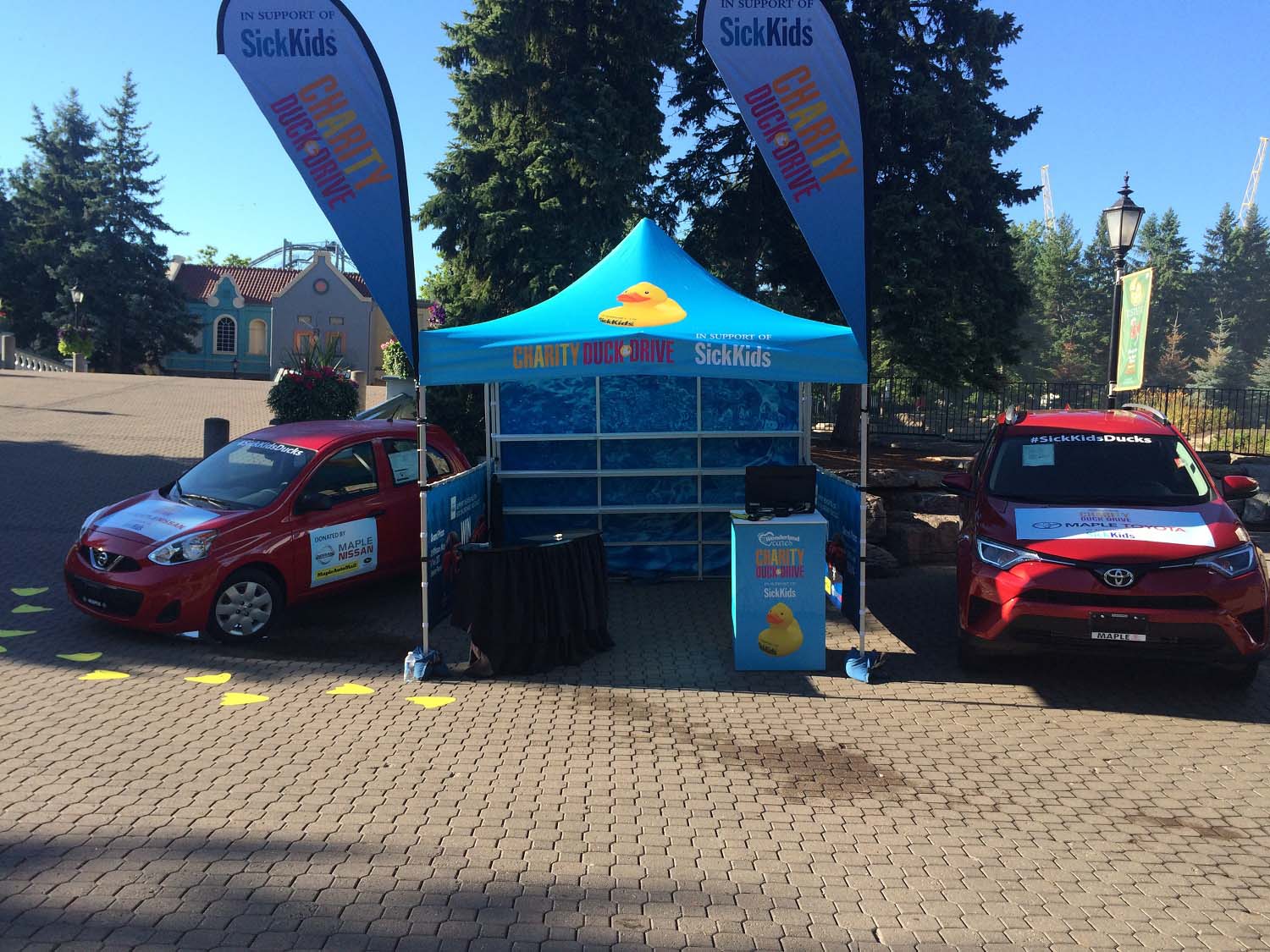 Flags
Outdoor flags are another great option for capturing attention at outdoor events. Your company can use flags with the company's logo printed on them to engage visitors and increase sales opportunities. A great benefit of the latest flag options is the variety of shapes and sizes available, which opens up the company to multiple marketing options. In addition, flags can be repurposed and utilized at the company's store to draw in customers. This ensures a lasting ROI and helps the company to bring in further business after the event has finished.
Tents
Tents are a popular product for companies looking to create their own branded environment at summer events or trade shows. With the flexibility of imprinting logos on the peaks and valances, or having the full canopy dyed to maximize their campaign objectives. Combined with the use of half walls and full walls gives brands the ideal opportunity to customize their tents for each event, allowing for flexible marketing over the coming years.
Vinyl decals
Whether they're used for branding chairs or tables or to guide visitors to tents, vinyl decals can offer lasting value for the growing small business. They can be personalized specifically according to the company and their current marketing goals, ensuring that ideal personal touch using everyday products as part of event marketing campaigns.
Only by sourcing quality event products through display experts such as Best Displays & Graphics, can companies ensure the highest return on their investment in outdoor display materials. Our team has worked with clients across North America to help them achieve their event objectives through quality display products for rental or purchase. To discover more about our products and services, please call us today.