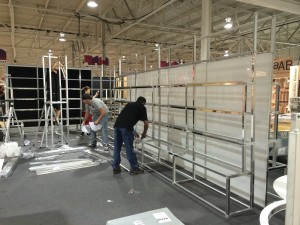 March 8, 2016 – Like many companies, customer satisfaction is a top priority for Best Displays & Graphics. The mission is to create high-quality services and products that produce results. Transparency is essential in the business world, which is why Best Displays & Graphics has made clear exactly what they can do for you, and continue to show customers why they are the best solution for your company's graphic design for trade show booths and trade show displays.
Customer Service
Every aspect of services offered by Best Displays & Graphics is overseen by a staff that possesses exemplary customer service skills. As a core value of Best Displays & Graphics, each individual and team conducts itself with the customer's satisfaction in mind. No matter which service you're receiving, you're assured an excellent experience from beginning to end.
Best Displays & Graphics offers an award-winning graphic design team that prides itself on visionary work meant to succeed. Projects span everything from touching up old trade show booths to creating a completely new design and campaign. The team works closely with customers to ensure that everything adheres to the client's requirements. To top it off, all rendering services are complementary.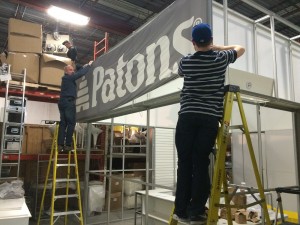 Best Displays & Graphics takes things one step further by offering a top-notch customer service team to install and dismantle you trade show booth. You can put the focus on your business while Best Displays & Graphics handles your booth, whether it's a simple pop-up or a large custom display.
The final element in Best Displays & Graphic's customer service lineup is the odds and ends of the trade show booth business. Get excellent service with display and furniture rental, repairs, storage and shipping. The team at Best Displays & Graphics thrives on offering a full-spectrum of services to serve a client's every need. In the event you need internet service at you trade show, Best Displays & Graphics can also provide you and your team with internet coverage to ensure you're connected and ready to sell.
Reliable Teamwork
One of the most popular business buzzwords is collaboration—and Best Displays & Graphics places a high value on teamwork and reliability; it takes people working together seamlessly to produce superior results. By collaborating, you maximize innovation, creativity, reliability and the ability to handle things with ease. One person can't do everything, which is why Best Displays & Graphics believes in making teamwork a priority. Team loyalty is valued by owners Geoff and Reid, and allows them to offer outstanding customer service and superior results in all regards.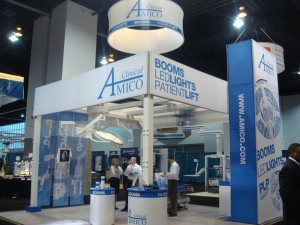 Timelines and Accommodations
A timeline is crucial to many clients, and Best Displays & Graphics works hard to meet those deadlines. In addition, when you have a special request or require a little something extra, Best Displays & Graphics is going to do everything they can to accommodate your wishes.
Product Quality
As a customer, it's important to know that the money you spend isn't wasted. As a company, each investment counts, and with limited budgets, it's helpful to know you're going to get a first-rate product that is long-lasting. Best Displays & Graphics provides high-quality graphics and hardware that is meant to last. Customers can trust that they'll be able to use these items well into the future for many events and tradeshows.
Warranty
One thing that convinces people they are getting a product they can trust is a warranty. You will never have to worry about using your trade show displays for one event, and having them fall to pieces, forcing you to buy new trade show displays each time. Best Displays & Graphics offer lifetime warranties for their products.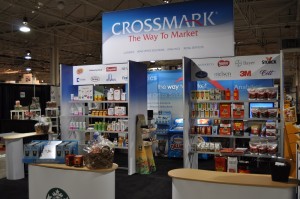 About Best Displays & Graphics
Over 30 years in the trade show booth industry makes Best Display & Graphics the display experts, and they are ready to tackle any project, no matter the size, scope, budget or timeline. With Best Displays & Graphics, it's about work ethic, teamwork and enjoying what you do. Making it easy for them to offer a 100% commitment to customer service and success. For more information, contact Best Display & Graphics today.