Outdoor events are a prime opportunity for companies to market to their audiences in a more relaxed, fun environment. They allow companies to connect with new subsections of their audience while increasing return on investment on their display pieces. Our team has significant experience in working with outdoor display products, and in this post, we'll present our tips for successfully marketing your business at your upcoming spring and summer events
Plan ahead
A common mistake many small business owners often make with summer events and promotions is waiting until the last minute to order their outdoor displays. With many companies now capitalizing on promotional activities during the summer months, planning ahead is essential to success. Make sure you start with a budget for your promotional pieces. Consider how much you wish to spend on the display directly and how much you will spend on costs such storage and delivery. This will help you to determine how much room is left in the budget for additional event day requirements.
Reduce, Reuse, Recycle
Make sure you take the time to consider the current value of your display products. Re-use existing tents and hardware where possible to reduce your event costs. Work with your in-house marketing team to consider other applications for your event products. You can repurpose displays, for example within your store. You can update older designs on your display products for new events to save on display costs. These steps can help you get a full return on investment and save thousands of dollars on your marketing costs over the coming years.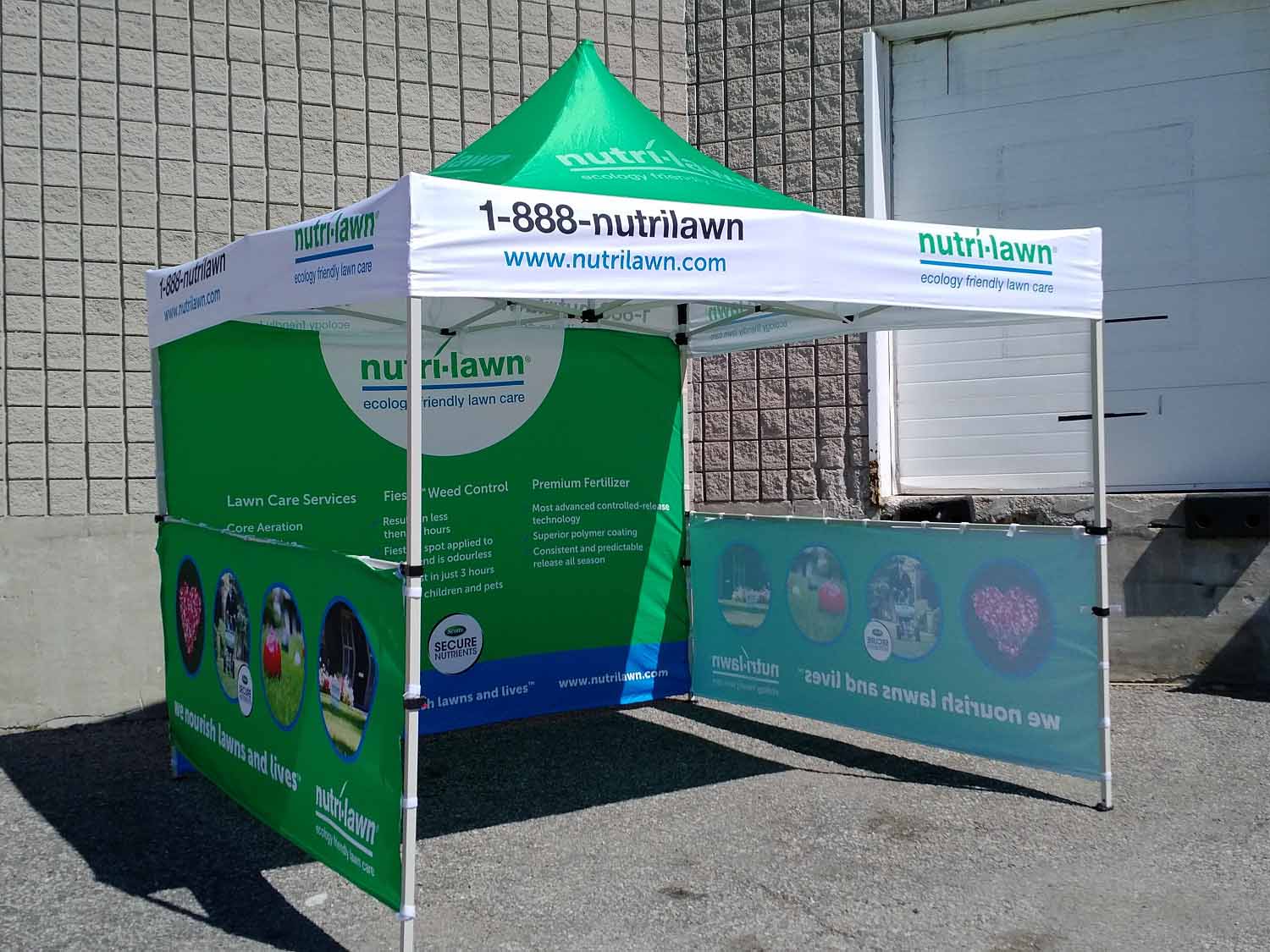 Practice Proper Maintenance
Hoping for display products that will withstand the test of time? Consider investing in carrying cases, and make sure all staff are trained on assembly and disassembly prior to your event. Though outdoor event items are manufactured to withstand most weather conditions, make sure to properly secure tents or flags during periods of high winds, and put away overnight when they are yielding no marketing value. This will keep outdoor products in peak condition for longer.
Working with a trusted and experienced display specialist can help drive success during the typically slower summer months. Our team at Best Displays & Graphics has many years' experience in this area of the industry and we're now offering a consultation to help get you started in choosing your outdoor display. To begin today, please call us directly.