July 10, 2014
When it comes to design, there can be no doubt about the fact that creativity truly reigns supreme. Transforming a 'business' into a 'brand' requires not just a knack for creativity and an eye for perfection, but also a thorough understanding of the industry specifics and market trends.
Trade shows and conferences are the ideal medium to interact with clients and display your brand personality to the crowd with a resounding edge. But before the actual 'design' is designed, it's quite helpful to have a visual teaser of what your idea will look like in real. Rendering process makes use of cutting edge graphic design technology to make that visualization come to life and make sure that everyone is on the same page with regards to the style, concept and scope of the project.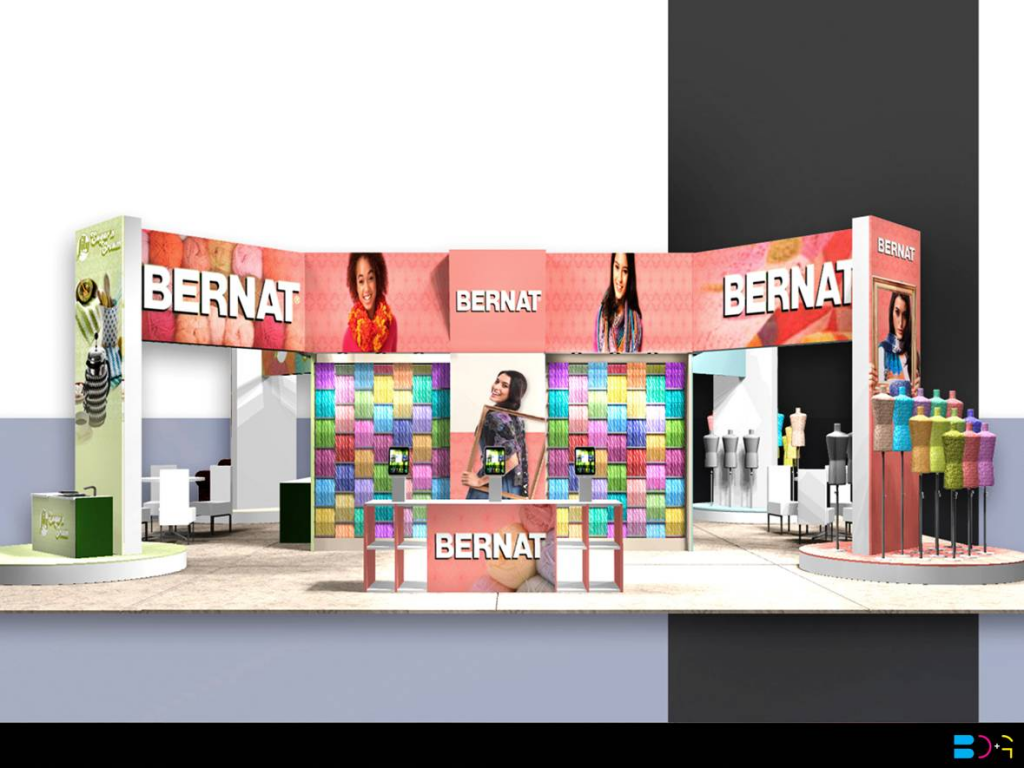 Best Displays and Graphics (BDG) takes pride in its creative bandwagon of a team, specializing in everything from brainstorming ideas, planning and conceptualization to installation and setting up of the equipment. Heading the creative powerhouse at BDG is Creative Director Robin Cortez, whose energy, zeal and passion for innovation is evident in BDG's successful streak.
Here's a brief tête-à-tête with Robin as he discusses where he draws his inspiration from, how he started out and gained experience in the world of design, how he works with clients and interprets their needs in the final blueprint, what are his current and cult favourite design trends in the industry, and much more. Take a look:
What is Your Role at BDG?
I'm currently working at BDG as the Creative Director and as the title implies, creativity is indeed the name of my game! While the job may simply seem like "directing the creative", the role has me switching hats on a daily basis going from an exhibit designer, 3D modeller, industrial designer, graphic designer to a branding specialist on every other project.
Whether it is conceptualizing on the business' identity, taking care of the design and photography or handling the pre and post press production – I do it all, even fly helicopters! My end goal is to make your business shine and stand out and I can help you turn your simple or complex ideas and transform them into award-winning solutions.
The rendering process requires special attention because you are literally starting at square one and trying to channel the ideas of your client into something extra-ordinary. Thinking out of the box and making use of industry trends and extensive research really makes the difference here and that's what singles out our team in the market!  

Sounds Great! So Where Do You Draw Inspiration From? Specifically For Booth Design (vs. the More Conventional Graphic Design)
As a designer, I believe in making impressions at first sight, as that very first glance can go a long way in winning loyal, long term customers. For the very same reason, I always keep my eyes peeled for what's new and raging in the market because keeping up with the trends and knowing what's available and how it can be utilized can truly change the face of any project. Plus, the business specifics as well as target audience of the customer matters a lot too, because at the end of the day that's who we are trying to target. If a design manages to catch attention and bring retention to a business from day one, only then we can be assured of a job well done.
That being said, I'm grateful for having the opportunity to attend the Exhibitor 2014 Expo held in Las Vegas recently, where cutting edge technologies and leading innovations in Trade Shows were unveiled. Getting to know different organizations and how they work, attending conferences and meet-ups and simply talking to fellow designers also helps to get the creative juices flowing!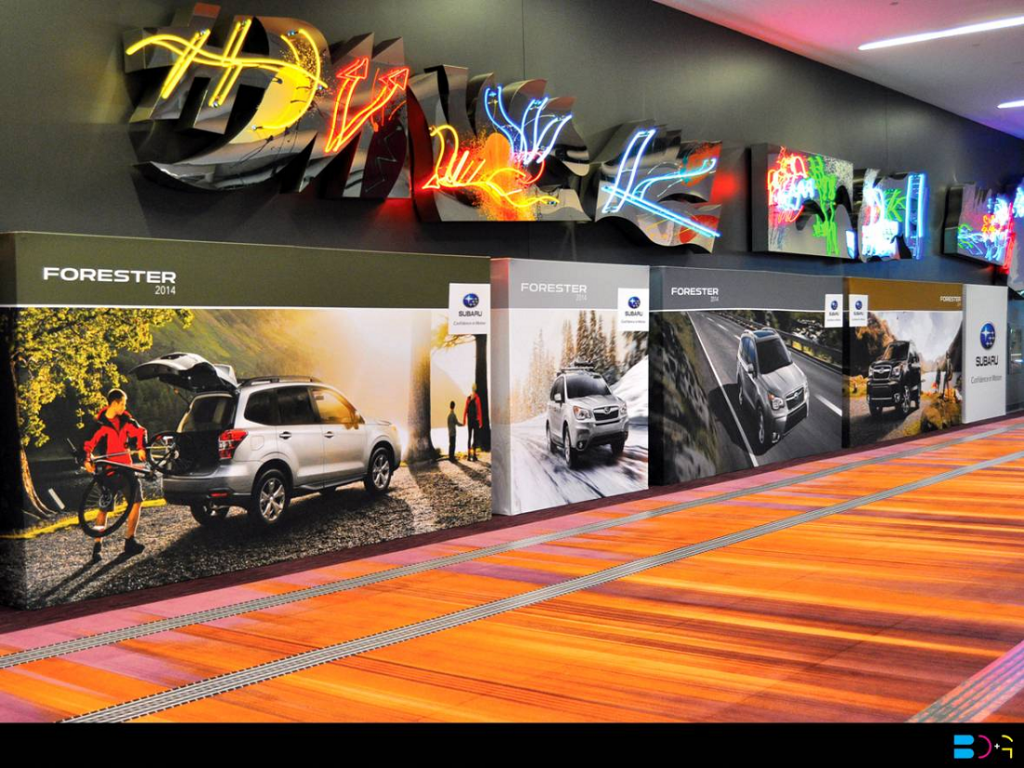 Coming To The Focus Of Our Conversation, How Do You Interpret the Customer Needs Into A Rendering?
Translating customer ideas into a rendering can be tricky at times, because you may never know what's really going on in their mind. Interpreting their vision correctly with the right feel and finesse and then transforming it into a picture that really makes an impression requires a combination of skill and strategy. And that's where our step by step process comes in handy.
First, we do a thorough background research on the company, because we believe that learning as much as possible about their brand identity, product focus and target market helps in forming and guiding the creative process to a large extent. The one-on-one communication process is the next step. We make sure that the level of communication and interaction is optimal so that all the details are mapped out and no point is missed in the final rendering. The more you talk and channel it out with your client; the better will be the end results for the project. Lastly, the whole process involves a series of discovery meetings as well as closely working one-on-one with designers, engineers and management to ensure all of the client requirements are met and the final picture is just what they had conceptualized and formed in their mind.
And How Does a Rendering Help the Customer?
Simply put, it's a treat before the actual treat! Well, jokes apart, a visual rendering is a close-to-life representation of the final result for a booth design and with its help the customer can know exactly what they can expect and what they will get. To see your own vision come to life is rewarding on its own, but that's not the only advantage. With a rendering in front of you, you can pick out any flaws in the design and make any necessary changes before the actual trade show happens. The end goal is to achieve the best in customer retention and brand marketing, and a successful rendering can really get the ball rolling for a resounding response. It's the bridge connecting concept to completion, and as technology is our best friend, we make sure to deliver you as realistic results as possible!  

What, in Your Opinion, is the Most Challenging Part of the Entire Rendering Process?
For me, the most challenging part about the rendering process is constantly being at war with my perfectionist side. Deciding where to draw the line is always a challenge, as you can't miss out on a lot and at the same time never have too much detail. The balancing act is usually the toughest stage of any project, and it's this that makes all the difference to the results!
And, what is the Most Rewarding Part?
The bit where you actually see the idea becoming a reality is the most exciting and rewarding moment of the whole process and really gives you that boost that your hard work has been paid off. Going from conceptualizing the ideas on paper to seeing it on the show floor is simply amazing and makes all the effort truly worth it. We ensure that we always meet that requirement – making your brand go places and your idea make waves with a touch of creatively and technological detail!