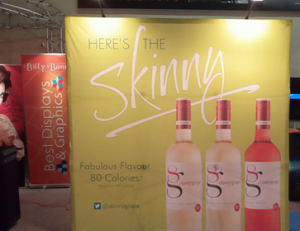 April 14, 2015
If you are unfamiliar with the basic definition of a "turn-key" solution or a "turn-key project" the concept is actually quite simple. In 1984 a turn-key contract was described by Duncan Wallace, as "a contract where the essential design emanates from, or is supplied by, the Contractor and not the owner so that the legal responsibility for the design, suitability, and performance of the work after completion will be made to rest… with the contractor … 'Turnkey' is treated as merely signifying the design responsibility as the contractor's."
At Best Display & Graphics, our team of designers and display mavens specialize primarily in turn-key solutions that help small- to mid-sized companies attract visitors during trade shows. As aforementioned, turn-key solutions allocate responsibility onto the shoulders of the contractor. While this allows you to hold the contractor responsible for the work they complete, it is still important to choose a reputable and reliable company like Best Display & Graphics when looking to create interactive and eye-catching displays for conferences. In doing so, you will be able to ensure that your project is completed on time and to your liking without any major changes.
The Advantages of Using Best Display & Graphics' Turn-Key Solutions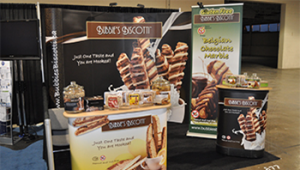 There are many other benefits that turn-key solutions offer. For one thing, as a provider of turn-key solutions, Best Display & Graphics acts as a single source for a company's entire trade show needs. This means that you and your company will have one main contact with which you can discuss your needs, thereby avoiding miscommunicated ideas between multiple parties. One of our representatives will speak directly with you to understand exactly what you are looking for and tailor the project accordingly.
Our turn-key services also allow for any potential problems to be easily anticipated. When we identify an issue we have the tools and the expertise to address it quickly and without hassle. Additionally, once we have rendered a viable solution we keep your company in the loop regarding what needs to be done and how long it will take. Having only one vendor to go over the details with allows us to ease the stress of coordinating for your company.
From graphic design to product purchase, installation, internet shipping, storage, and more, the professionals from Best Display & Graphics are committed to overseeing all of your business's specific needs when offering our services. It is for this reason that all of our customers finish their shows greatly satisfied with the end result.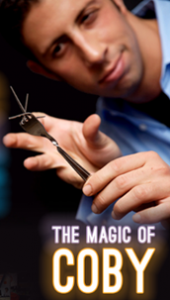 Best Display & Graphics' Value Added Solutions
At Best Display & Graphics we also offer all of our customers value-added solutions such as trade show illusionists, lease-to-own opportunities, and show internet services. The illusionist, for example, allows companies to add a new type of excitement to their exhibit by featuring a magician. The lease-to-own opportunities allow companies to pay off their displays over 1-3 years instead of having to use their marketing budget all at once. Internet services from Best Display & Graphics include articles and tips on how companies can increase their chances of a successful event. It also allows us to communicate quickly and efficiently with businesses to make sure that they are happy with their graphic designs.
Why Do Companies Choose Best Display & Graphics as the #1 Source for All of Their Turn-Key Trade Show Needs?
Businesses within the Greater Toronto Area and other parts of Canada continue to choose Best Display & Graphics because their services continue to provide successful results. At Best Displays &
Graphics we offer customers a wide range of products spanning from pop-up displays, banner stands, flag banners, literature racks, flooring, kiosks, table cloths, and drug identification kits – to name a few.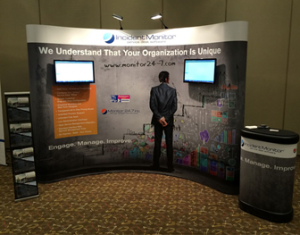 Contact our professionals at Best Display & Graphics today to see why businesses choose us as the most reliable source for any trade show needs in Canada. Anybody who is interested in utilizing our turn-key solutions is encouraged to contact us today for a free quote. To learn more about Best Display & Graphics' full line of products and services or guidance on how to create the best trade show marketing strategy, contact us by email at sales@bestdisplays.com, over the phone at 905 940 2378 or directly at our Markham office and showroom address:
Best Displays & Graphics
7676 Woodbine Avenue
#10 Markham, Ontario
L3R 2N2