Many businesses require professional installation and dismantle services for its events. Our trained professionals can help streamline event marketing work and keep your team focused on its promotional objectives. The team at Best Displays & Graphics has many years of experience providing services for trade show events and more.
Here is why so many customers take advantage of our installation and dismantling services services.
Four Advantages of Our Installation & Dismantling Services
Experience
Our experience is second-to-none in the industry. Utilizing this experience, we can help guide your team on event day. Let us use our background to present a practical understanding of event processes, ensuring that each process is completed according to the highest standards.
We also have a knowledge of event logistics thanks to our many years in the industry. We can integrate your displays seamlessly within your venue and work with event teams to ensure setup work is completed quickly and professionally.
Turnkey approach
Our turnkey approach to installation and dismantling work means your team can simply focus on its own promotions. We will arrive to the venue first to complete the installation efficiently, allowing you to simply begin your work the moment you arrive at the venue. Once the event is over, your marketing staff can immediately begin assessing your success as we take on the practical dismantling work. Our professional approach means your displays will remain in venue-ready condition throughout the event or show.
Affordability
We're committed to working with growing businesses in reducing their event costs. We offer cost-effective installation and dismantling services designed to help companies save money while still meeting the highest of event marketing standards.
Our work begins with the very first consultation with your business. We'll look at your budget and explore the service options to help save you money. We'll then present a full and comprehensive event plan presenting your business with an exceptional return for your investment.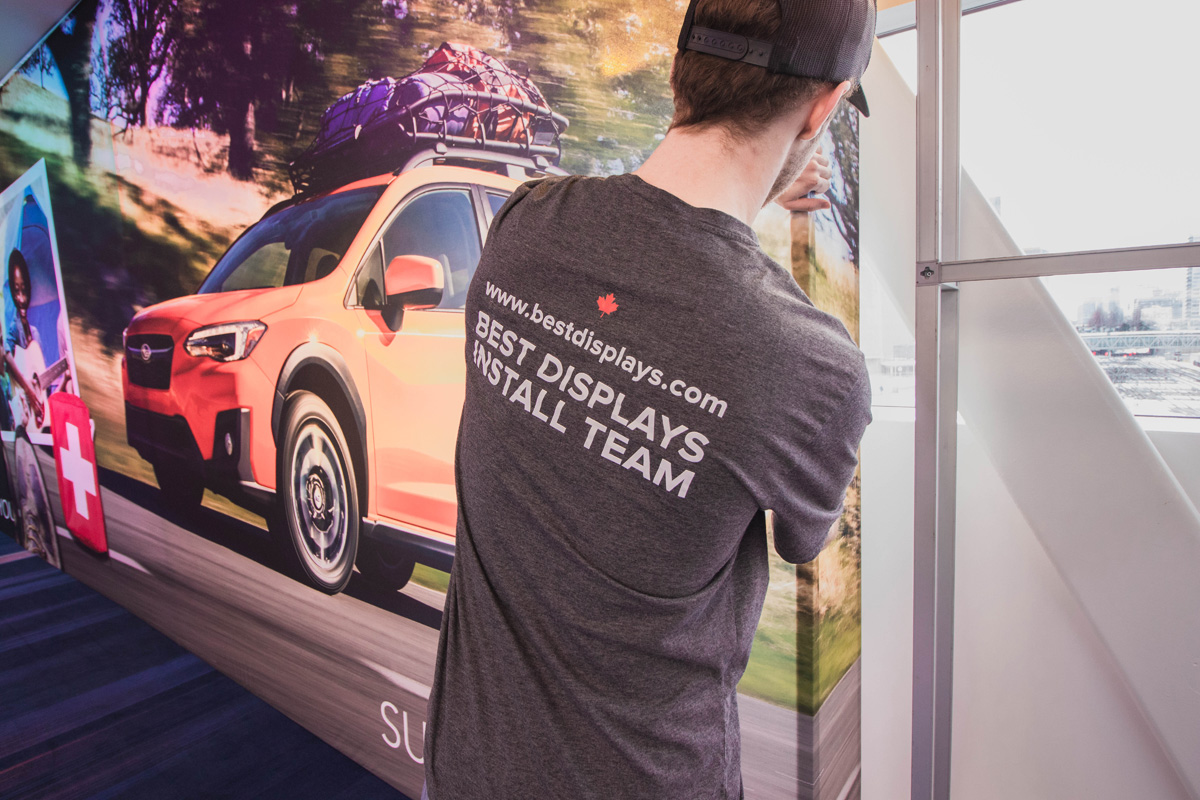 Repair and replacement work
If you encounter an issue with your display during the event, we can provide repair and replacement services on-site. This work means your brand continues to present an uninterrupted front to its tradeshow audience.
Ready to book your next event? Let our team at Best Displays & Graphics walk you through our entire installation and dismantling services. Contact us today to book your free consultation.