December 3, 2015 –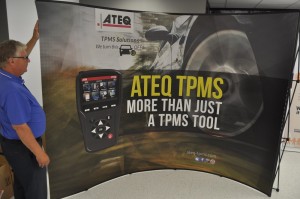 The graphic design a company harnesses within their trade show displays can help them to make an instant impression on visiting attendees. However, without understanding the latest design techniques, many business owners fail in this process and reduce the impact of their displays. In this post, we'll provide our three things that you need to know to create compelling graphic design for events.
Your Competitors
Designers need to know where the company stands in comparison to its competitors within the industry. They must have a clear idea of how the company will be compared with other brands. They also need to know what competitors have done previous at events, in terms of their design. This will help ensure that the company stands out and uses graphic design that meets the highest of market standards.
The Industry
What current issues are impacting the industry? What are the latest trends in the fields? The graphic design team must know the answers to these questions if they are to create a highly relevant, engaging display. Informed design teams can use the latest data to highlight the company and its products. They can also speak to attendees on a more relatable level with the graphics products they use.
The Company's End User
Who is the company's core customer-base? What do they expect from the company and their products? When completing graphic design work for events, designers must consider the language the company's customers use and their current requirements in the marketplace. This will ensure that all graphic content is responsive and highly informative.
Graphic design is one of the most important elements of a refined trade show display. To discover more on what your graphic designer needs to know to create compelling designs, speak with our team directly.