SAFEGUARD STRUCTURES AND SOCIAL DISTANCING SIGNS, PRODUCTS, & SUPPLIES
This COVID-19 pandemic has made it increasingly clear the importance of keeping your workplace healthy and safe, now and into the future. Practice proper social distancing and good workplace hygiene with BDG's new line of Safeguard Structures and Social Distancing Products. Customizable to fit all your business's needs, these simple social distancing supplies and solutions can help prevent the spread of disease and illness for years to come.
OUR SOCIAL DISTANCING SIGNS, PRODUCTS, & SUPPLIES INCLUDE: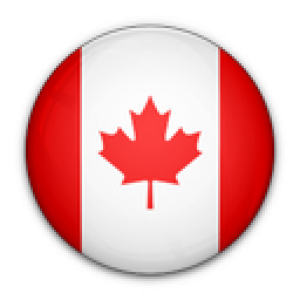 100% Made In Canada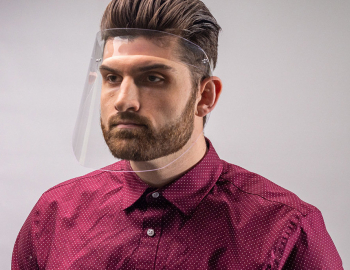 Face Shields
Stop the spread of infection with BDG's NEW face shields. The transparent screen covers your face, comes pre-assembled, and can be cleaned and reused several times.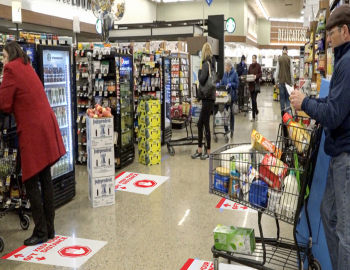 Social Distancing Decals
Help maintain social distancing in your retail environment with social distancing decals. Easy to apply to the floor or hard surface, they provide useful information and help keep employees and customers safe.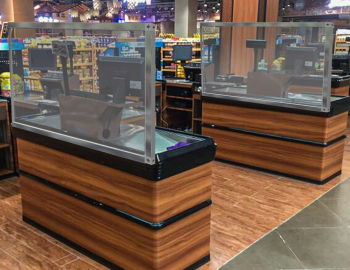 Sneeze Guards
Made from durable acrylic, tees sneeze guards create added protection for your employees. Used to prevent the spread of viruses and airborne contaminants, sneeze guards help maintain a happy and healthy workforce.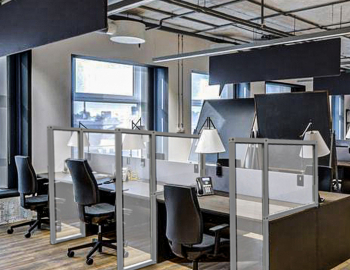 Office Workstations
Reduce the risk of spread and infection with BDG's custom office workstations. We can create temporary cubicles to promote social distancing in your workplace.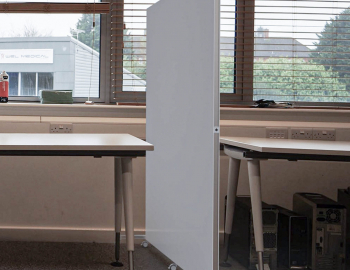 Partitions
Produced using BDG's twist and lock framing, our wheeled custom partitions offer a quick solution for social distancing measures in any office work workplace.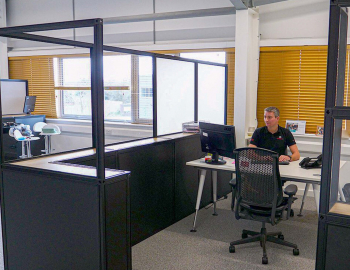 Temporary Offices
Create temporary or permanent offices for employees to promote social distancing safety in your workplace. Made from our modular framing and fully customizable to meet your business' needs!