A modular display system can be an excellent investment for businesses of all sizes looking to improve their appearance at trade shows. These display systems can be custom created to include the graphics and designs you want while allowing you plenty of flexibility in how you assemble them on a trade show floor. With a little care, a modular display system can last for years and deliver huge returns on your initial investment.
However, that's not to say every display system is right for every company, or that the first reseller you contact will be able to provide for your needs. Asking questions will help ensure you get the right display system for your brand.
Six Questions Which Help Ensure You Pick the Right Modular Display System
How easy will the display be to move?
A modular display system should be collapse-able, and able to fit into a relatively small selection of boxes and bags. Still, the specifics will vary from brand to brand. Asking about the size and weight of the system when collapsed will help you estimate your overall logistical costs.
Does the display require special tools to set up?
Different brands of modular display can have very different connections and attachment systems. In our opinion, the best systems should be entirely self-contained, with no additional hardware needed. Beware if the set requires custom tools! In that case, if you lose any of the equipment, you might not be able to properly set up the booth.
Do you provide graphic design services?
Some modular booth resellers only provide the raw display materials; others will have graphic design and printing services available. Generally speaking, you'll be able to save money if you can get the booth equipment and the graphics from the same source.
Do you provide complimentary rendering services?
If your sales outlet does provide graphic design, ask about pre-visualization. The best vendors will be able to give you a low poly rendering that lets you see what your booth will look like, before signing off on the final design. This is a great way to ensure you're getting the perfect booth setup to promote your products and services.
How easy will it be to refurbish the booth?
One great aspect of modular display systems is that it's easy to remove or switch graphics for new campaigns. This allows you to refurbish the booth at a significantly lower cost than getting an entirely new set of hardware!
Do you offer any additional services?
If you want to save more money, look for a display booth vendor which also provides logistical support such as shipping, setup, or storage. Getting all these services in one place will be significantly cheaper than using multiple sources!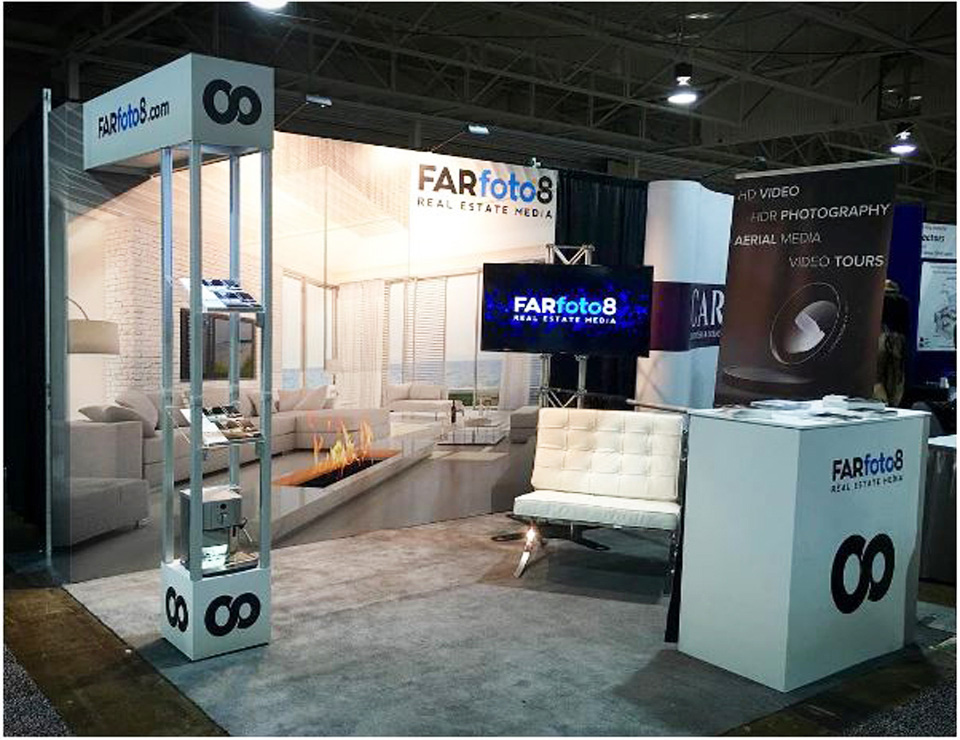 Get Custom Solutions with Our Team
Best Displays & Graphics wants to help you create amazing trade show displays, while still staying within your budget. Our knowledgeable sales staff are standing by ready to answer all your questions. For a free quote, contact our team today!