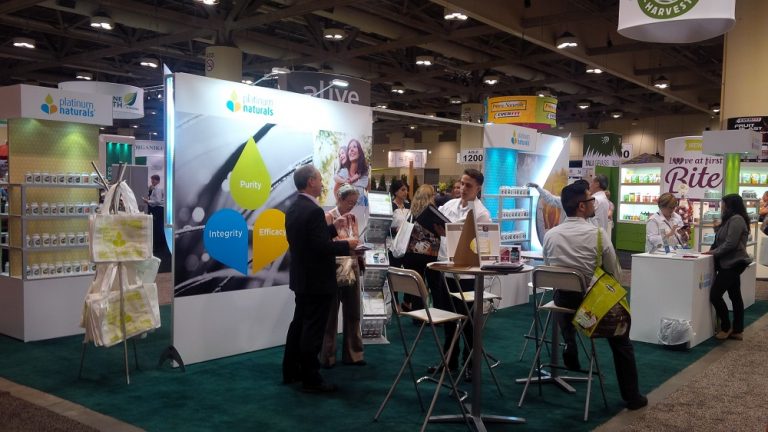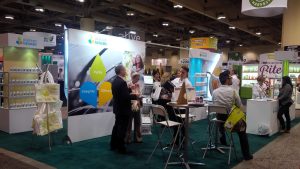 July 31, 2017 – The displays you select for your trade show speak to the professionalism of your organization. They can help your organization attract a specific kind of qualified buyer and ensure you reach your branding goals. It's part of the reason that so many are now selecting blueprint displays with vinyl graphics for their event marketing campaigns. In this latest post, we'll highlight the advantages of blueprint displays and the questions to consider when choosing your display.
Which Size Should We Select?
Blueprint displays are available in 10ft, 20ft, and 30ft display configurations. For you to determine the ideal configuration for your event, you must first review the space available. If you have limited room the 10ft option is ideal, but you might want to select the 30ft system to capitalize on the many benefits of advertising with blueprint displays.
Which Designer Should We Select?
When ordering blueprint displays with vinyl graphics, you'll have access to a system that offers a compelling viewing area to large crowds. But to truly take advantage of this benefit, it's important you work with a professional designer. They can help you to custom craft the system with your company's branding and ensure it helps you reach your target audience at the event.
Where Will We Store the System?
A unique advantage of the blueprint system is that it can be deconstructed into smaller pieces for storage in a company facility. Make sure that you have a clear understanding on the storage requirements for the display, and choose an option that allows for easy access ready for future events.
Our team is here to guide you in making best use of your blueprint display! To learn more, contact us directly!