Your trade show booth is a marketing product that can help your company reach new clientele over the course of an event. So, it's important that you have all necessary tools within your booth to achieve your full return on your marketing investment. Over the years, we've found that there are specific items that companies neglect to fully utilize within their booths, and in this latest post, we're highlighting several of the most often neglected trade show booth items.
Internet Services
Many companies, even those with market experience, continue to neglect Internet services at their events. This is a significant missed opportunity, as the Internet can help to connect those at the event to those unable to attend. For example, the ability to live stream presentations to audiences across the globe, can help to broaden the audience for the brand and greatly enhance the return on marketing investment. Internet services can also be effective in highlighting online product information. Ultimately helping companies save on pamphlet printing costs, while showing a "green" initiative by simply offering several tablets at the event through which visitors can explore their website and other forms of online branding.
Carpeting
Though often neglected, carpeting is an essential piece of your trade show booth. Providing a carpeted area allows your guests to walk comfortably around the booth and ensures that your trade show representatives are not standing on the hard ground for several hours during the event. Not to mention it completes the aesthetics of your booth! It's important to work with your trade show accessories supplier in reviewing carpeting options and selecting a colour and style that best suits your brand.
Power to the Booth
How will your booth connect its lighting, computer, and other electronic products? Ensure you take all power needs into full consideration. To begin this process, contact the venue well in advance and speak with venue technicians about your requirements for power options. Explain all connection needs to the venue technicians so they can ensure you have the power you required to make a lasting impression at the event.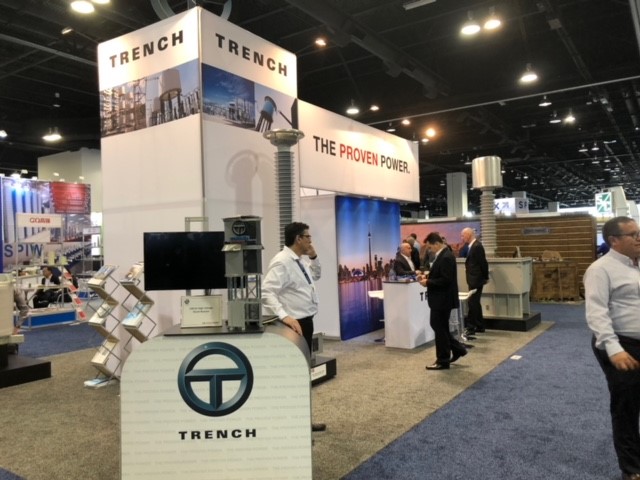 Storage
Another important booth display consideration is storage. Not only is storage essential to effectively manage any additional trade show materials, prizes or give aways, it's also helpful for booth staff to store their personal belongings. Ensuring your booth maintains a professional appearance with optimal functionality.
Lead Capture Systems
How will you connect with your target customers after the event? Many companies don't consider this question as part of their trade show planning processes. Make sure you have a system in place to capture the leads generated during the event. This could be as simple as a tablet connected to your online database or you might consider hosting a competition which asks interested clientele to submit their information for the chance to win a prize. Planning for a lead capturing process should begin many weeks before the event.
Our team at Best Displays & Graphics is here to take care of your full range of trade show requirements. To discover more about the tools available to your company, call us today.