May 12, 2015
When you were younger, you may have learned the hard way that money doesn't grow on trees and you can't go around plucking money in the same way you would pluck an apple off of a leafy branch. But did you know that in Thailand, Buddhists donate to money trees in order to make their merit or thambun? Fortunately, even if you are not a Buddhist living in Thailand, there will always be a way to make ends meet, as long as you save your money and use it responsibly.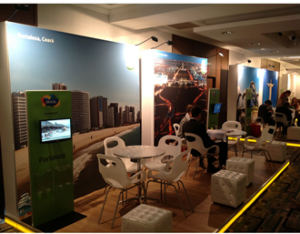 Tips to Help You Save at Your Next Trade Show
If your next business venture involves exhibiting at a trade show, you may be worried about exceeding your total budget but do not fret because at Best Display & Graphics we have a few tips that will give you the most bang for your buck:
– Install your booth by yourself or hire a 3rd party like Best Display & Graphics.
– Print a new graphic for your existing display instead of creating an entirely new one.
– If you do not need to get a new display, invest in a high-quality display that will last 5 years (check the warranty and consider how versatile it is prior to completing a purchase.)
– Rent furniture and internet services from a 3rd party like Best Display & Graphics.
– Consider using a smaller booth space and enhancing tech presence or giveaways to attract customers to your booth.
– Use monitors to feature product highlights instead of brochures.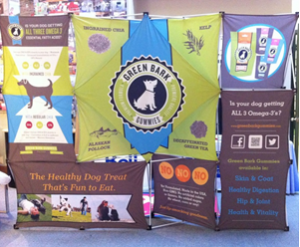 What about Shipping Costs?
One of the major costs associated with trade shows is shipping. Certain factors like how and when you ship your materials to the show can have a huge impact on your overall budget. What many exhibitors do not realize is that they have other less expensive options available to them. You don't need to rely on expensive and unreliable couriers to deliver your materials. At Best Display & Graphics we not only store, install, and dismantle the displays that we create, but we also take care of all of your shipping needs.
Moreover, using Best Display & Graphics means that you have one single company taking care of all your individual needs. Instead of using one company for furniture services, one company for installation services, one company for internet services, and one company for shipping services, Best Display & Graphics will do it all.
Why Should Your Business Choose the Best Display & Graphics?
If you are going to be exhibiting at a convention in the near future, but have yet to come up with a display for your booth, don't panic. At Best Display & Graphics, we will not only help you design and construct your display booth but also offer support and guidance until the trade show has ended.
In addition to our cost-effective and helpful services, there are many reasons that so many businesses across the Greater Toronto Area continue to choose Best Display & Graphics. At Best Displays & Graphics we offer customers a wide range of products spanning from pop-up displays, banner stands, flag banners, literature racks, flooring, kiosks, tablecloths, and drug identification kits. More importantly, our services are designed to meet a host of requirements including construction, installation, and dismantling of displays, furniture rental, internet, exhibit booth repair, storage, shipping, and more!
Contact the professionals at Best Display & Graphics today, to see for yourself why companies continue to come back to us for our trade show services time and time again. If you would like to learn more about how Best Display & Graphics can help you save money on your next trade show, contact us today by email at sales@bestdisplays.com or over the phone at 905 940 2378 or directly at our Markham office and showroom address. Information about all of Best Display & Graphics' products and services can be accessed by visiting our website at https://www.bestdisplays.com/contact-us/. Read our blog or view our gallery to see some of the interesting projects that we have successfully completed in the past.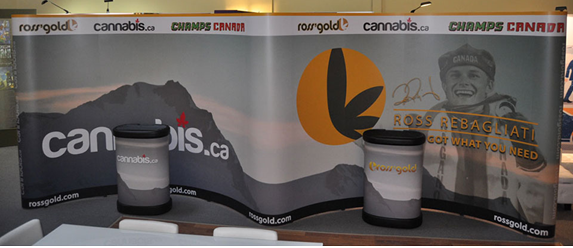 Best Displays & Graphics
7676 Woodbine Avenue
#10 Markham, Ontario
L3R 2N2