The summer weather has arrived and many Canadian business owners are now considering how best to promote their organization at outdoor events throughout the country. There are many unique event items to consider but tents continue to hold their value across the marketplace. In this latest post, we'll look at how to increase the ROI of your tent when hosting an outdoor display at local events.
Capitalize on design                                                   
The design of the tent is one of the leading considerations in choosing a product for your outdoor events. With options to imprint on each peak and valances, or to fully dye the canopy to hit your marketing objectives. Make sure you utilize a design that incorporates part or full walls to ensure ideal protection against changes in the weather on event day. Having a fully enclosed space will give event audiences the options of visiting your team while staying out of any bad weather.
Maintain branding guidelines
A mistake many companies make when promoting at spring and summer outdoor events is trying to stand out while straying from their original branding goals. It's important that you stick to your branding colours and designs when promoting the company at local events. Maintaining branding guidelines within your tent design, helps make your outdoor display identifiable to your audience. Make sure your tent incorporates your branding with precision and that all branding and design work is completed by qualified professionals with years of hands-on experience.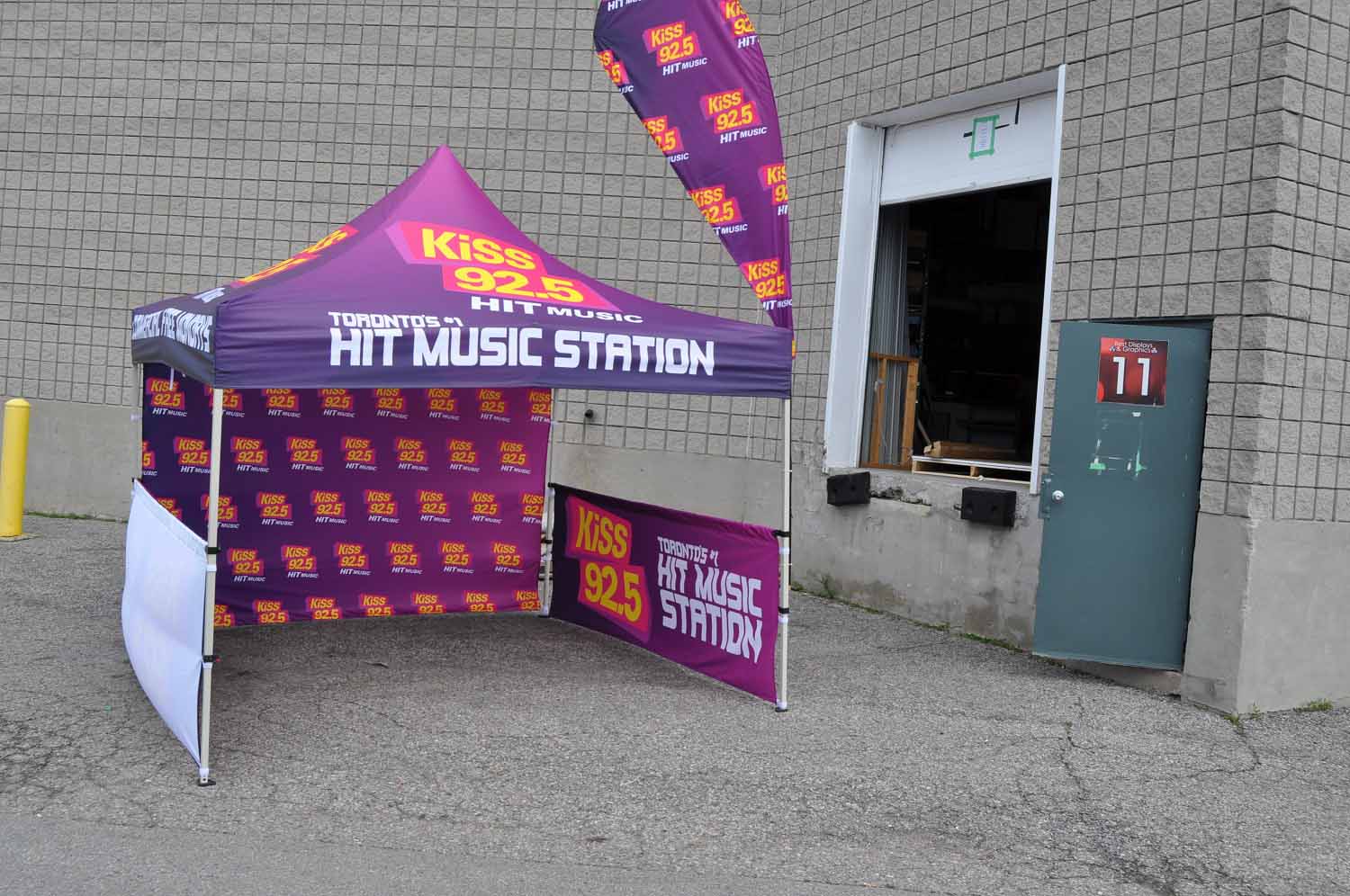 Review Accessories
A further consideration is the accessories that you'll be using within your tent display. Consider attaching flags to your tent, for example, as the flags can help to build brand recognition and ensure that audiences instantly recognize the company and your products. Full or half walls can be purchased and utilized during cooler weather, or to provide relief from days of high winds. Shelving units can be installed to assist in retail objectives. Tent accessories that can add great value to your marketing campaigns, at a fraction of the cost of an additional tent!
The trusted team at Best Displays & Graphics has decades of experience helping clients achieve their summer event marketing goals. To discover more about our company and our work in the industry, please contact us directly today.