When you order a custom modular display system, you're not just getting a single trade show display – you're potentially getting dozens of displays! Modular systems are specifically designed so that they can be reconfigured in multiple ways to fit into a wide variety of spaces. In many cases, it's also easy to swap out the graphics, allowing them to form a framework for your trade show displays for years to come.
Still, great building materials only get you part of the way to a great display. There are plenty of other considerations as well, including the visual design and layout. So, our team at Best Displays & Graphics got some tips we like to share on how to make an excellent all-around display with modular parts.
Five Ways to Make A Highly Effective Modular Event Display
Try to connect the design to your product
A good trade show display is more than just a 10×10 box. Whenever possible, the layout and graphics should tie in directly to your product and/or your brand messaging. Get creative! Try to create a space which will make your visitors receptive to your message or encourage them to be in a mindset which will embrace your product.
Keep the branding and colors consistent
Consistency is vital when it comes to branding. Every instance of corporate imagery, such as your logo, should be the same whenever it appears. Likewise, your color scheme should be consistent as well to make sure that everything matches.
If you haven't done so already, we highly recommend defining exact Pantone colors for your official corporate color scheme. This will make it much easier for design contractors to ensure everything matches perfectly.
Consider traffic flow
A great trade show display isn't merely pleasing to the eyes and ears, it should also be easy to walk through. Think hard about how traffic should flow through the display. Where will most guests be coming from, and where do you want to encourage them to go once, they're within your space?
Pro tip: Use lights on the floor to guide people to places of interest! Visitors will usually follow a path marked by lights without even thinking about it.
Include accessories to complete the experience
Accessories add experiences to your display! iPad tablet stands create self-serve information kiosks, while larger screens let you show off corporate videos. Literature racks are another great addition. Or, put a large counter at the center of the display to create a focus for the entire booth.
Make sure your modular display will support multiple configurations
How will your modular display look if you have to rearrange it? What if you have to fit within a different sized space, such as moving from a 15×15 spot to a 10×10? If your display equipment vendor has rendering capabilities, they should be able to quickly show you what the booth will look like in different configurations.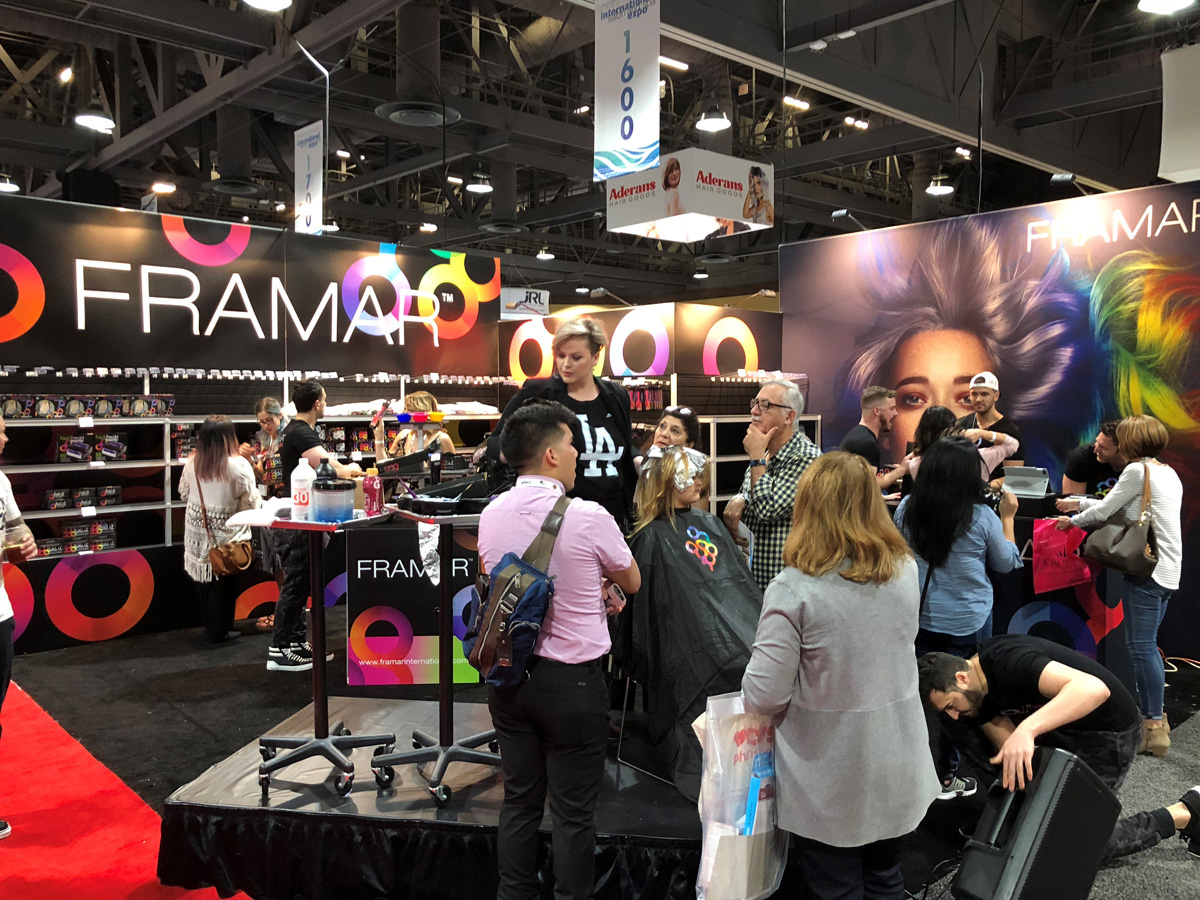 Get Custom Services from Best Displays & Graphics
Looking for design and/or rendering services? Contact us today for a complimentary quote!