There are plenty of ways to succeed at a trade show, and different standards for what constitutes "success" in the first place… but having amazing trade show booths will always be one of the best methods! This is particularly relevant as new technological advancements continue to reshape how businesses market themselves and wow potential clientele at upcoming trade shows and events.
We follow tech trends closely here at Best Displays & Graphics, and we're always looking for great new ideas for building trade show booths. These are just a few of the technologies we're either already working with or think we will be working with very soon.
Six New Technologies Which Can Make for Amazing Trade Show Booths
1. Touchscreen integration
Touchscreens are one of thebest new technologies to hit trade shows in a long time, thanks to their sizing options and versatility. A handful of tablets or monitors can do the work of an entire team of presenters! For example, a touchscreen can:
Capture lead contact info
Encourage social media connections
Act as a self-serve information kiosk
Show product videos, demos, or 3D models
Host games, quizzes, or raffles
Assist in keynote presentations
Facilitate quick and secure credit card sales
And much more!
2. Creative lighting
Great lighting is one of our secret weapons at Best Displays & Graphics. We love working with lights – they can create dramatic effects, highlight your best products, or guide visitors around a booth. We're particularly excited to start working with 3D projection mapping technology. With some computer assistance, you can use carefully concealed projectors to completely change the look and feel of an object, or an entire booth!
3. LED Walls
Big screens are always a visitor magnet at trade show displays, but the process of moving around large physical screens is difficult, costly, and accident-prone. LED video walls are easier to work with while allowing you to create even bigger and better video presentations than ever before.
4. Virtual Reality
VR headsets are still being refined, but even at their current state of progress, they can be excellent demonstration tools. You can give your visitors full walk-around/walk-in and interactive demos of products which would be impractical to bring to the show itself. Also, they could be utilized for games and other presentations.
5. Artificial Intelligence
AI at trade shows is definitely on the horizon. Chatbots are becoming "smarter" every day, and it won't be long before an AI can act as a backup presenter – greeting guests and answering questions. We're looking forward to this one!
6. Facial recognition
Facial recognition can be tricky to work with since there are privacy issues involved, but there are still non-intrusive ways to utilize it in a booth. It's a good way to register attendees, gauge their experience and track attendee participation.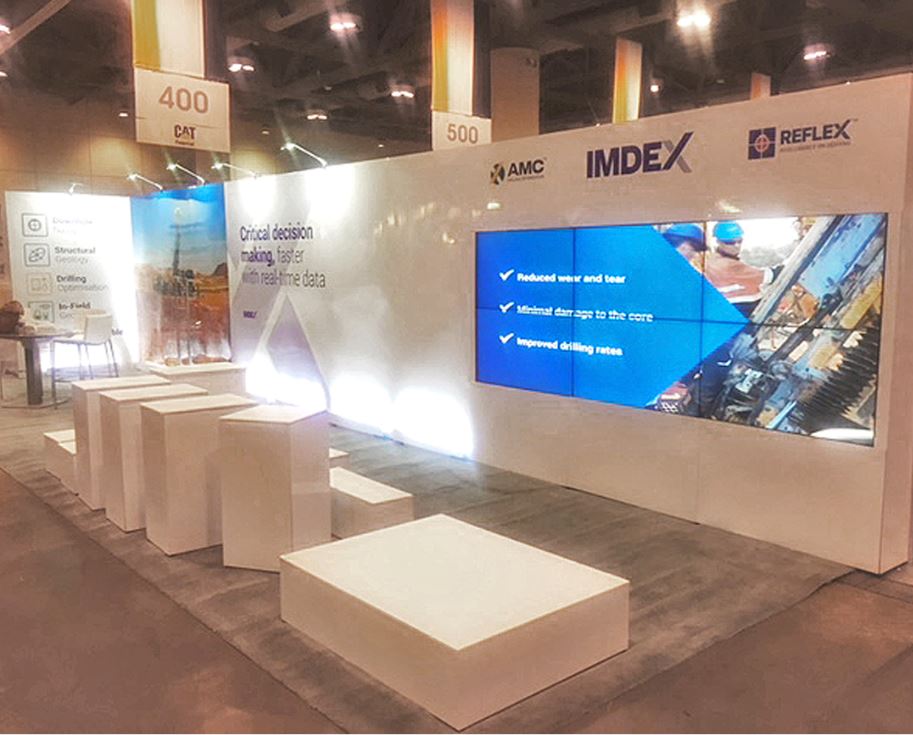 Our Team Is Here for All Your Needs
Want amazing trade show displays? Stay ahead of the curve with our award-winning graphic design services! Contact us for a consultation.