Trade show events are essential for a growing business looking to build its brand recognition and compel potential clients to take an interest in their company. Knowing the design techniques that attract attention and captivate buyers can help distinguish your business from competitors. In this post, the booth design experts at Best Displays & Graphics highlight their tips for designing a small trade show booth.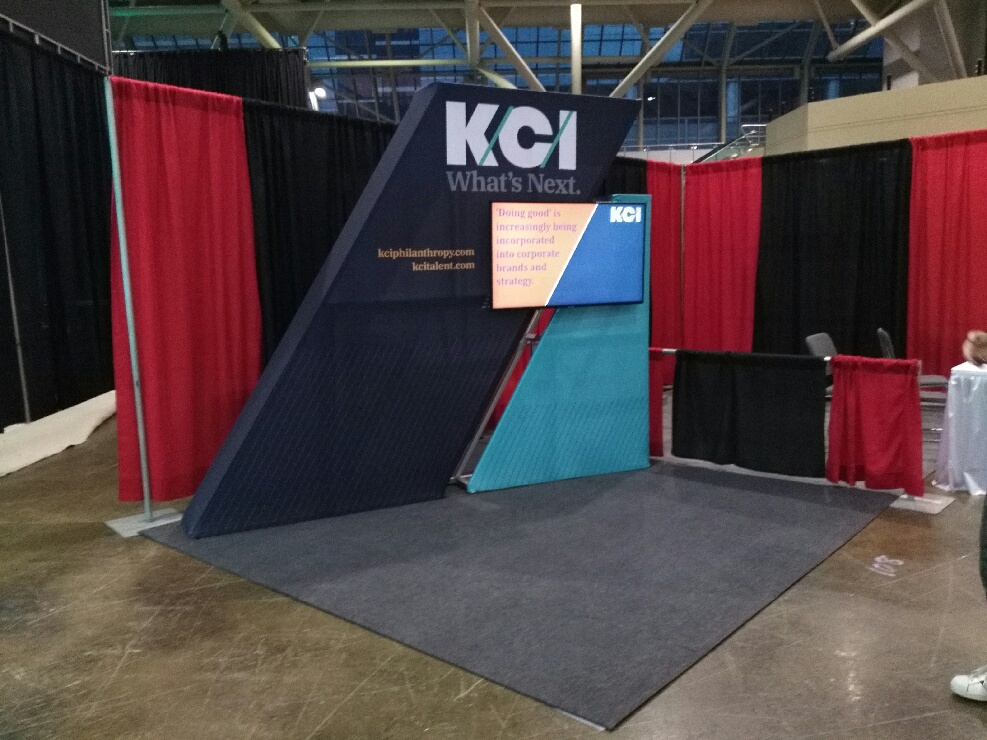 Choose one or two main colours
Many small business owners make the mistake of choosing multiple bright colours for their booths. This can often make a booth look cluttered and overly elaborate. Your clients want to be comforted and welcomed when they look at your branding. They want to know your company is professional and can respond to their needs, so stick to using one or two complimentary colours within your organization's branding guidelines.
Concision is the key to messaging
Honing your messaging involves sticking to one concise point and repeating the point across your branding strategy. Using too many messages or choosing ones that are too complex can overwhelm your trade show audience and prevent you from maximizing your potential.
Remember the importance of trade show storage
Trade show storage space will help you remain flexible with your promotions on the trade show floor. Capitalize on all the space available by placing display components discreetly throughout the unit. For example, you can use areas behind backdrops for the storage of additional marketing materials and electronics.
Review your footprint carefully
If you have only a small space on the trade show floor, using a display with a larger footprint will make the area seem cluttered and uninviting. Ensure the display fits perfectly within the floor space with enough room for attendees to comfortably meet with your trade show event staff.
Analyze the flow of traffic
Your trade show booth design should be built with consideration for the flow of foot traffic. Ensure your display layout accommodates a steady flow of foot traffic while allowing booth staff to collect leads and further educate engaged visitors.
Let Best Displays & Graphics Help
In working with our experienced team at Best Displays & Graphics, you can consolidate the cost of your booth design and create a system that meets each of your marketing objectives. To learn more about the many design options available, call us today.