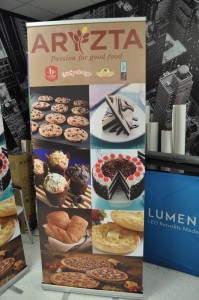 July 14, 2016 – If you have an upcoming business event, it's likely you been in contact with several banner stand suppliers to provide you with signage. But without effective planning during the pre-tradeshow stage you may find your banner stand spending goes over budget. Here, the specialists here at Best Displays & Graphics present three ways to reduce costs when working with banner stand suppliers.
Give Them Time to Secure Your Product
When you wait until the last minute to start selecting banner stands from your suppliers, you may prevent them from offering the ideal product within your budget. This might mean you have to select from higher priced options that could limit your marketing in other areas.
Provide Precise Details
Banner stand suppliers might have immense experience within the industry. But they're not experts within your field. They don't know what designs and styles appeal to your particular audience and so they need your help within the process. Try to provide your suppliers with as much detail as possible about your target buyers and their styles. You may also wish to provide them with previous examples of your most effective marketing campaigns.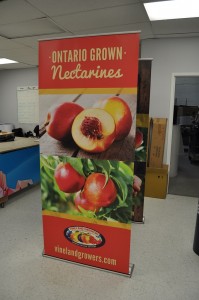 Maintain Contact
One of the leading mistakes small business owners make in their first years of operation is not maintaining contact with past customers and suppliers. Past suppliers can be of great value to your organization. Not only can they save you time and money in the product search process, but they may also be able to offer you a discount on future banner stands.
Best Displays & Graphics is an experienced specialist guiding clients on the latest banner stand products. To learn more on how to save money when working with banner stand suppliers, call our office team today at 905-940-2378.