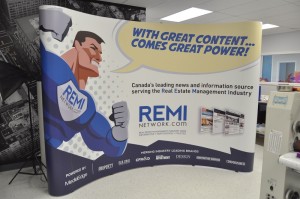 December 15, 2015 – Growing Toronto companies don't have the resources over their established competitors. This means they must find innovative ways to distinguish their brand from the competition at tradeshow events. One of the leading ways to improve an event audience member's impression of a small business is to enhance their experience within the trade show booth. In this post, we'll highlight three ways to create a better exhibiting experience using display booths in Toronto events.
Bring Attendees into the Conversation with Open-Ended Questions
When promoting at large industry events, sales teams often make the mistake of simply going into their sales pitch from the very first interaction with attendees. At industry events, that can stall the conversation and prevent sales teams from engaging attendees. Company sales teams should try to ask open ended questions to garner interest before building up to talking about their brand's products and services.
Integrate Social Media within the Display Booth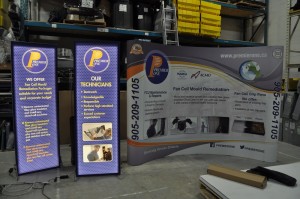 Companies should make technology a focal point of their display booths when exhibiting at events in Toronto. Simply having a computer connected to their social media streams can add significant long-term and short-term value to marketing processes. This will allow attendees to use the company social media platform to post their thoughts on the event, connecting to the brand's online presence and showcasing the brand's refined approach to event marketing.
Host Interactive Games within the Display
A simple game can bring people from across the tradeshow floor to the company display booth. Companies can engage competitively-minded professionals by hosting general knowledge quizzes and other similar games at their event, with the goal of involving the attendees within the company's brand experience. Prizes could include discount services to further expand branding benefits.
Through creative thinking and a commitment to the latest technology, growing companies can create a unique experience for visitors to their event display booths. To learn more, contact our team today!