April 4, 2017 – With over thirty years' experience in the trade show industry, designing and installing displays across North America, we're proud to call ourselves experts at Best Displays & Graphics. We've helped hundreds of companies put their best faces forward at trade events, expos, sales displays, and more.
Whether someone comes to us only needing a few spare parts or pop-up display rigs, or they need a full ground-up display design, we are committed to seeing their project succeed. We're happy to assist on existing projects, or utilize our one-stop-shop turnkey services to create the best display they've ever seen.
We can't do that without our excellent team, however. Whether they've been with us decades or only a few years, every member of the Best Displays & Graphics team is totally committed to their job and to creating genuine customer value. A huge amount of our new business comes from existing client referrals, and that doesn't happen unless we make every customer happy.
Today, let's take a look at one of our top team members who – at least as he tells it – doesn't get enough credit: Shawn Scott, Lead Installer.  
Meet Shawn Scott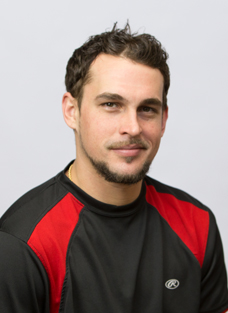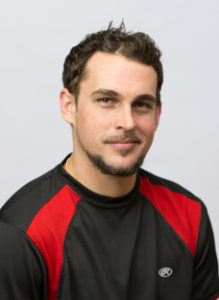 Shawn came to us nearly four years ago, starting off as an Assistant on our Build Team. Which is to say, he was one of the guys hauling around heavy pieces of equipment and getting dirty setting displays up. However, he stuck with us, did the demanding work, and now he's our Lead Installer and Installation Manager.  
Whenever a client needs a Best Displays & Graphics team at the display site, overseeing transportation, setup and teardown, Scott will probably be there watching out for them. His belief is in service with a smile, a skill he honed while poking his head out from under-stage wiring nests or while climbing around scaffolding. Now, he has his own build team to do the challenging work, but he's not afraid to roll up his sleeves and do something himself when it needs doing.
Asked to describe a day at his job, he said:
I provide professional install and dismantle services with a smile. From large to small booths, anything really. Graphic application and all the way down to cleaning a preparing the booth for show.
When we asked him what his favorite part of the job was, he responded:
My favorite part of the job would have to be travelling. I have gotten to experience a lot of it over the last year. Going to Phoenix would be my top pick for places I have been so far.
And as for how he prepares for the challenges of a new display build?
Challenges come in many different forms. It's something I always have to be prepared for. Which is why a tool kit with everything I would need in a day. These are things like cleaning kits spare parts, and most important of all is my double side tape. It's so handy in many situations!
And as every DIY person knows, there's really no substitute for a good roll of tape in your hand!
Shawn's a big hit with our own clients as well. For example, when we asked Tom Brazier, of Tiny Tom's Donuts about his experience working with Best Displays for the Canadian Expo '16, he said:
Working with … Shawn and the rest of the Best Displays team of professionals was truly a great business experience. Their design, production and install teams all worked together to bring this project to a very successful conclusion. They did what they said they were going to do, on time and on budget. I highly recommend Best Displays to anyone requiring exhibit design, production, and installation services.
It's All Part of The Job at Best Displays & Graphics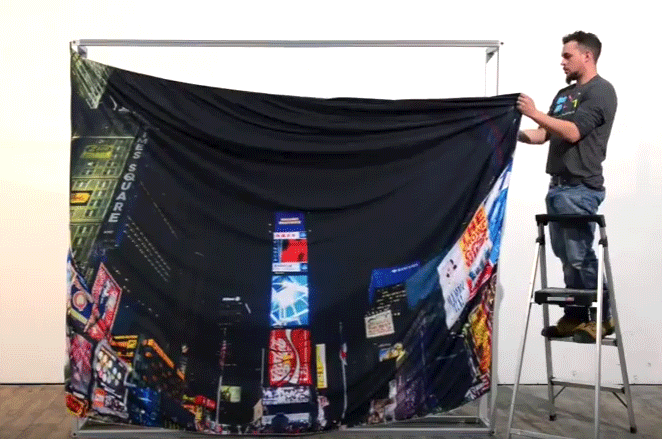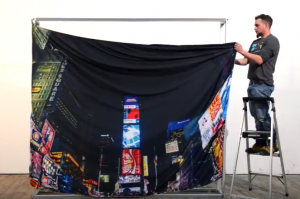 The day to day challenges are what make our jobs so rewarding. We never know who's going to walk in the door, or what new goal they're going to have in mind for us. Whether we're creating a gigantic layout to fill a chunk of Ford's production plant headquarters or creating a neon-drenched cityscape or helping global brands succeed in regional outreach, every day is a new design adventure.
Thanks to the efforts of Shawn Scott, as well as the rest of our terrific team, we've put together a full-service display design and creation service that's truly second to none.
If you have a trade show or similar event coming up and you're looking to make the most of your budget, contact Best Displays & Graphics today for a full consultation