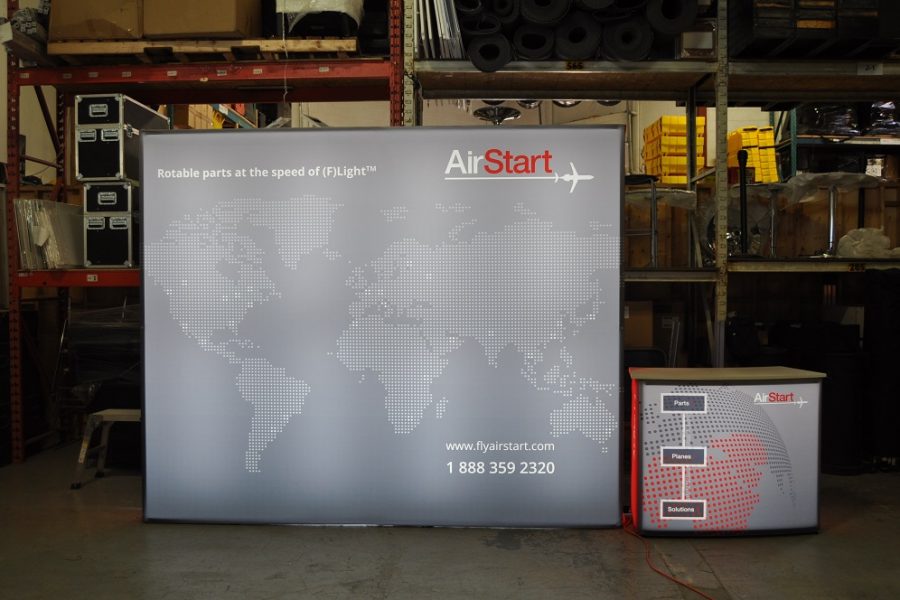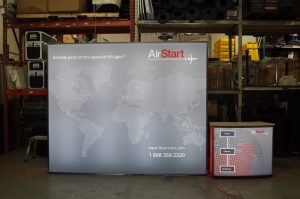 January 11, 2017 – With so many choices in trade show displays, hardware, banners, and other equipment, how do you choose the right display for your next exhibition?
To a large extent, the key here is in understanding your needs. Trade show displays can accomplish a wide variety of functions, and can take almost any form that supports that function. The better you know what you're trying to do or say with a trade show display, the easier it will be to pick hardware and designs that fit.
Key Considerations When Choosing Trade Show Displays
Budget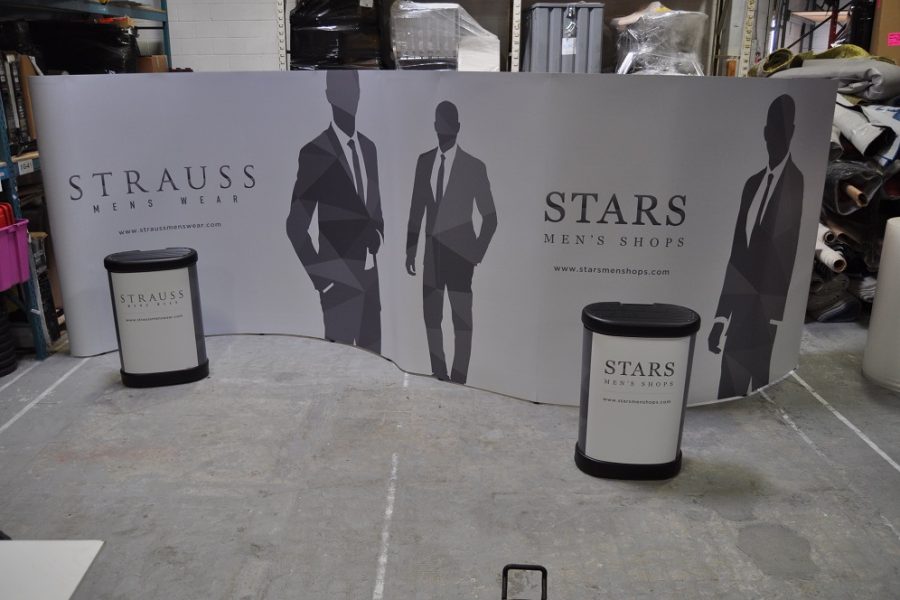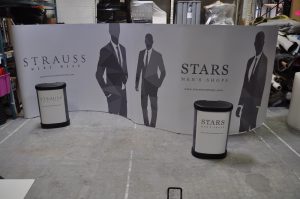 Before doing anything else, a trade show project needs to have a set budget that realistically accounts for its expected ROI. It's also good to have a budget beforehand to prevent anyone from dreaming bigger than your pocketbook will allow.  
Check out a blog we wrote on budgeting for more details on choosing.
Your Goals
Broadly speaking, there are three main goals an exhibition display might be aiming for. While it's possible to try to go for "all of the above," most companies get better results by picking one and focusing on it. These are:
Direct Sales and\or Lead Gathering

Industry Networking 

Awareness-Building
Obviously, booths will be designed very differently depending on the goals. A display aimed at awareness-building, for example, would need to be extremely flashy and aimed at drawing in the widest possible audience with technology and gimmicks. Another example would be a display specifically debuting and presenting a new product.
Booths for driving sales would instead be focused on presenting a wide range of products and include a sales-focused staff. They'd have fewer distracting elements, and focus on one-on-one interactions between staff and visitors.
On that note:
Facilitating Interactions
How do you want visitors interacting with your brand at your booth? Just as a few options, you could:
Focus on staff and direct conversations

Include plenty of demonstration units for visitors to try out

Deploy technology like iPads for self-serve information kiosks

Provide lots of takeaway information, like pamphlets or DVDs
This will inform both the design of the booth, as well as staffing considerations.  Smart convergence is the key here, while poor planning could frustrate your goals.  For example, we've seen staff working under sales quotas become highly irritated in booths with a lot of technology open for use, because visitors spent all their time playing with the demos and not talking to the salespeople.
So, decide how you want interactions to proceed, and design to facilitate rather than inhibiting those interactions.
Technology Needs vs. Wants
Nearly everyone would love to have a bright, flashy booth filled with video monitors and tablet computers, and sound systems that really show off…  but that's expensive. Often very expensive. Sometimes booths are built basically to say "Look how much money we have to blow on our exhibition appearances!" as a form of awareness-building.
For everyone else, it's a good idea to be realistic about what technology you bring into a trade show. This is also practical: The more reliant you are on technology, the more trouble you're in if the lights go out. Once you have a good idea about your overall goals for a booth, create a list of the types of technology -such as video displays or demo units- you need to present your brand message, and stick to that.
Look to the Future
Will this trade show appearance be a one-off occasion, or do you want a booth that you can continue to reuse throughout the year? This will greatly affect your purchasing decisions.
If it's a one-time affair, you can often save a lot of money by renting rather than buying your equipment. On the other hand, if you buy the hardware, you can often find a number of uses for it throughout your business. Display stands can easily become part of your lobby, for example, when they're not on the road.  
Of course, if you do buy the hardware outright, you'll need a solution in place for both storing the equipment as well as shipping it to\from various appearances. The more research and planning you do beforehand here, the better.  Much of the time, the best trade show ROI depends on thinking months or years ahead.
Best Displays Can Build the Perfect Display for Your Needs
Want more help choosing and designing a trade show booth? Best Displays & Graphics has years of experience helping brands both big and small.  Tell us your needs and your budget, and we'll get to work!