July 14, 2015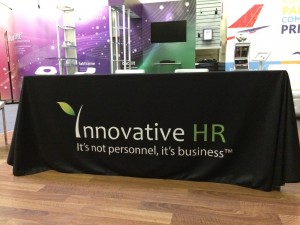 If you are a business owner then you are probably always concerned about how your investments will affect your overall 'ROI' or 'Return on Investment.' The basic formula for calculating your ROI involves dividing the benefits of your investment by how much you spent on the entire project. That is why it is so important to be smart when it comes to your company's money; a bad decision could potentially result in hundreds, even thousands worth of dollars. Always thoroughly research any potential investments prior to making a business decision.
One of the best ways to increase your ROI is by immersing yourself in the trade show culture. With recent advancements in technology and social media, face-to-face interaction has become more important than ever. Although online marketing is great for exposure to real life, human communication is something that our society is currently severely lacking.
The 2 Basic Types of Trade Shows
When you get right down to it, there are 2 different types of conferences:
Outdoor conferences
Indoor conferences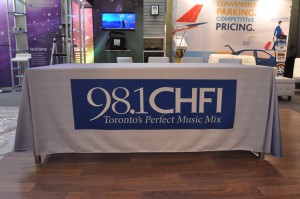 Although both generate new customer interest, there are quite a bit of different things that you need to consider depending on whether you're going to be staging outdoor or indoor events. Regardless of whether you are presenting indoors or outdoors, it is always important to put your best foot forward.
Unlike outdoor trade shows, indoor conferences don't really need tough and durable products to be a success. At Best Display & Graphics we have many years of experience helping companies with all of their trade show needs. Not only do we design, assemble, dismantle, and store displays, but we also help ensure that each tradeshow is a smashing success.
Because it is difficult to predict what the weather will be like on the day of your conference, outdoor displays need to be designed to handle any of the elements. There are many display options that are well-suited for outdoor conditions, including the following:
Outdoor banner stands
Literature stands
Canopy tents
Expand media fabric displays
Truss displays
Tabletop displays
And modular displays to name a few
If you have ever exhibited at an outdoor conference and are now in need of an indoor display, you may be able to save a lot of money simply by reusing your outdoor conference products, thereby increasing your return on investment.
Using Outdoor Products to Increase ROI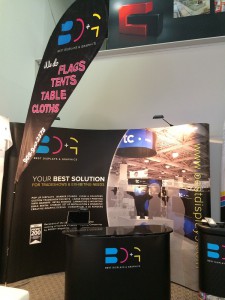 Flags are an excellent way to draw attention to your booth space and can be placed at the front of your floor spaces using a cross base with a water weight for support. In doing so, businesses will catch the eye of potential customers from down the aisle and stand apart from other displays.
Additionally, you may not know this but most shows give you a table as part of their booth package. Using a table throw on top of your table offers many benefits including offering more surface area than a counter, easier transportation than a counter, and reiterated branding presence. It can also be used as a storage space because it is able to effectively hide boxes of literature, display cases, or personal items under the table without being seen.
Some of our products are considered both indoor and outdoor displays, such as our Pop up curved counters. Many customers use these with tents outdoors, especially if they are demo-ing the product. The laminate we put on our graphics ensures rain won't damage the print and the high-quality hardware ensures the counter will remain stable in windy conditions.
…
At Best Displays & Graphics, we take care of all your trade show needs to make sure you don't have to. We specialize in designing all kinds of graphics for booths and displays and have many products that our customers are welcome to choose from including pop-up displays, banner stands, flag banners, literature racks, flooring, kiosks, tablecloths, and drug identification kits. We can also help you with construction, installing, dismantling, furniture rental, internet, booth repair, storage, shipping, and more.
Contact the professionals at Best Displays & Graphics today to see for yourself why companies continue to come back to use our trade show services time and time again. If you would like to learn more about how Best Displays & Graphics can help you properly plan your next tradeshow, contact us today by email at sales@bestdisplays.com or over the phone at 905 940 2378 or directly at our Markham office and showroom address. Information about all of Best Displays & Graphics' products and services can be accessed by visiting our website at https://www.bestdisplays.com/. Read our blog or view our gallery to see some of the interesting projects that we have completed in the past. In order to stay on track, download our complete checklist today.