July 26, 2016 – With the summer event season now in full swing, business owners across the region are now considering their outdoor promotional tools. Tents and flags can offer lasting promotional resonance for outdoor events, but before entering the marketplace it's important to know how to find the right products for your branding requirements. In this latest post, we'll present three questions to ask when buying tents and flags for outdoor events.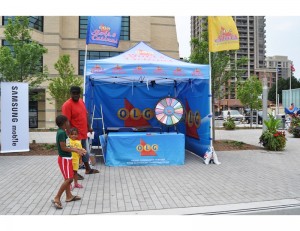 What Material Do We Require?
It's critical to consider the material the tents and flags purchased for outdoor events are produced from. Do you require waterproof material for the event? Products featuring polyurethane materials should be harnessed within your event tents to help ensure optimal protection for your guests. You should also analyze the durability of the available tents and flags to ensure full value for your investment.
Can the Company Design Graphics?
When buying tents or flags for outdoor events, it's important that your event partner can also help you complete the branding design process. This will help to streamline the process of planning for your event as you're only dealing with one company for promotional tools and design.
What are Our Storage Options?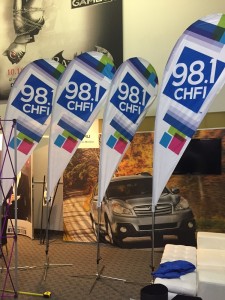 An event tent requires a dedicated storage option. You should carefully consider all tent storage requirements before making an investment in the latest products. Some companies offer both quality tents and storage facilities directly to their clientele.
The team here at Best Displays & Graphics has years of experience guiding clients on selecting quality tents and outdoor flags for events. To discover more on our quality product line, call our offices directly at 905-940-2378.