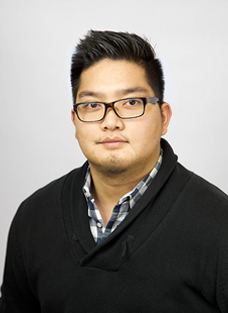 During a trade show, the success of your company's booth depends almost entirely on the design techniques used to create your display. Whether it's a pop-up, inline, island, or custom display, adding backlit graphics will stop and attract any prospects.
Robin Cortez is the Creative Director at Best Displays & Graphics, leading the way in our award-winning trade show booth designs.
Here he shares some of his knowledge in designing a stunning backlit trade show display that will draw in potential customers.
How to Design a Backlit Trade Show Booth the Right Way
Select a light source that fits your company's needs
Trade show booth designers have a few different options when it comes to backlighting sources. Companies can choose from LED, fluorescent, and natural light to illuminate their display.
If you are looking for the most inexpensive backlighting option, natural lighting may be less powerful than other options, however, it can be sourced at a low cost. Fluorescent lighting is also fairly inexpensive; however, the quality of the light is not always as effective as LED and it is far less environmentally friendly, which may be a concern for certain businesses. Using our Fab Frame system paired with our LED lighting solution, backlit graphic displays create a bold and impactful brand presence that will better reach your target audience.
Choose a material that compliments your graphic design
Once you've selected the graphic designs, which you plan to illuminate with backlighting, it is important to select a material that will make your display stand out with the light source that you have chosen. While fairly nontransparent fabrics such as polyester will require numerous bright backlights, a vinyl film may be easier to illuminate with a natural light source or fewer artificial lights.
If your graphic design features bright colors, you may want to highlight these hues with a thin fabric that responds well to backlighting.
In contrast, darker shades may appear more professional with subtle backlight, which could be achieved through denser material. Backlit graphics can span up to 20ft wide by 10ft high allowing you to have seamless, illuminated, and sleek content.
Opt for professional installation
Deciding how best to design your trade show booth can be challenging. This is only made more complicated when business representatives attempt to install large displays on their own. Hiring a professional service to take care of your installation and dismantling will make designing a backlit display far less intimidating. This gives business owners the freedom to combine various complex light systems and create a more professional appearance. For a more involved backlit display, trade show participants can also seek out professional design services, as well as display rental and storage.
Light up your exhibit experience
Cost-effective and easy to set up, backlit graphics are a bright way to go! Let Best Display & Graphics design your next backlit trade show display. Contact us today for a free quote on all our products and services!