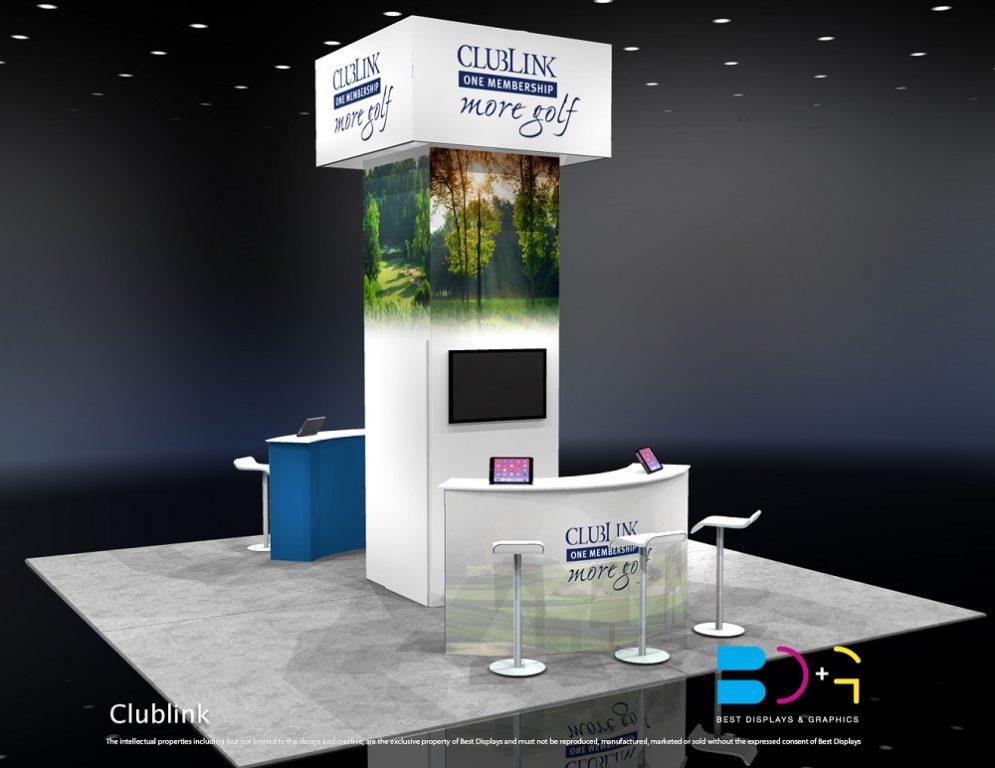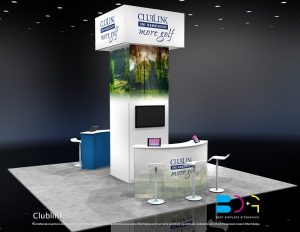 February 9, 2017 – Planning a trade show appearance can be a nearly overwhelming experience, even for those who are old hands at creating exposition displays.  There are a huge range of factors to consider, from the booth design, to sourcing its creation, to getting the materials to and from the trade show.  Plus, everything has to be designed in accordance with the exhibitor's manual, to ensure the display will be acceptable to the venue owners.
The checklist is long, and even a single misstep could bring disaster.
Additionally, the expenses quickly add up.  After all, the costs of simply renting the exhibition space itself are generally only around one-third of your overall costs.  There's design, procurement, transportation, construction, wiring, and more to consider.  Finding companies to handle all that is a complete job in and of itself!
Unless, that is, there was an alternative.  
Best Displays & Graphics is a true one-and-done source for everything related to creating your dream trade show display.  All you need to supply are the products and the staff for the booth.  We can take care of all the rest.
Best Displays & Graphics:  Turnkey Solutions for Your Exhibitions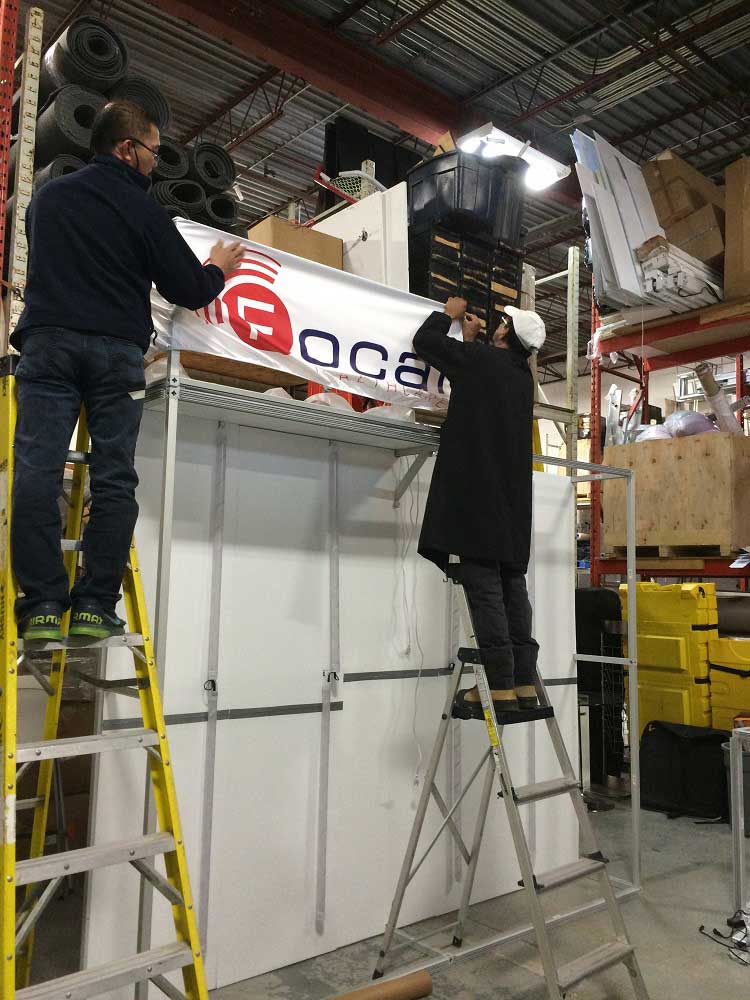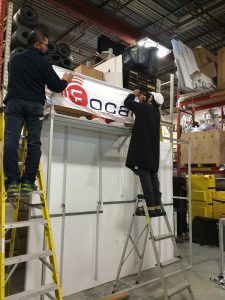 Best Displays & Graphics is the fastest-growing trade show display vendor in Canada because we offer a combination of value and services which is simply unrivaled in the industry.  Our 10,000-square-foot facility is a true one stop shop for trade show needs.
Our experts can help you with:
Initial Concept and Design
Not sure what you want your trade show display to look like?  Working with limited space or other constraints that feel like they'll prevent you from realizing your vision?  We have years of experience designing booth concepts from the ground up, to meet your needs while also staying within all necessary guidelines.
3D Pre-Rendering
We have a dedicated AutoCAD design group whose job is to quickly produce detailed 3D mock-ups that show you what your booth could look like, at the fraction of the cost of creating a physical model.  There's no easier or more cost-effective way of deciding on the layout of your booth before investing in materials.
Custom Graphic and Materials Design
Our facility can produce a wide range of graphic design elements – such as backdrops, banners, fliers, and more – entirely in-house.  We can combine these with "stock" elements, like off-the-shelf banner stands, to create a wholly unique look at highly affordable prices.
Final Build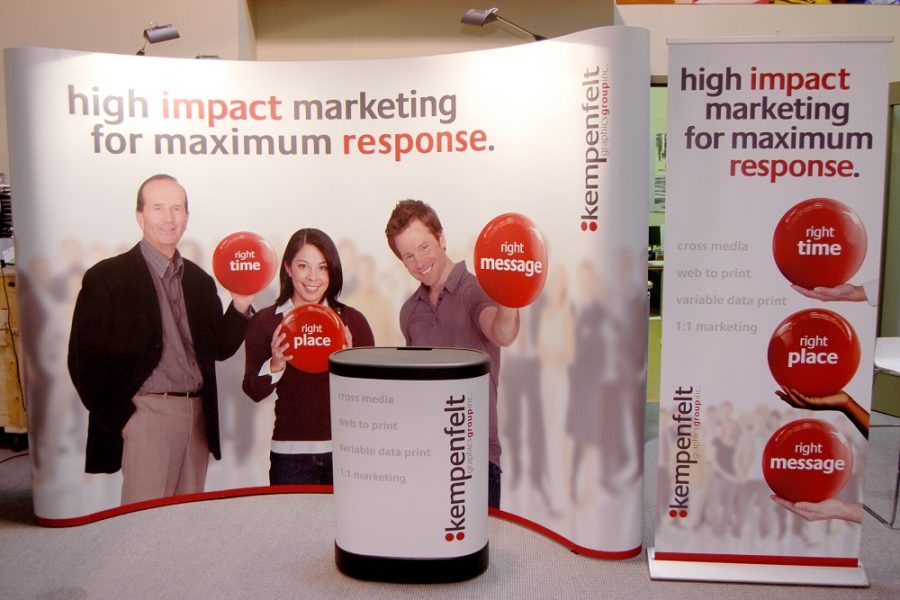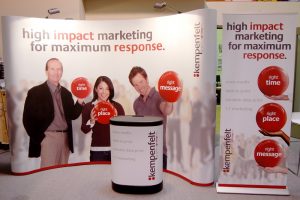 When everything is satisfactory from the planning stages, we get to work making it a reality.  Again, we can handle almost anything entirely in-house, even custom-building large assemblies or stages.  If desired, you'll be able to see your final design in full scale for approval before it's sent to the exposition.
Transportation and Setup
We can handle all your transportation and drayage as well, plus assembly and disassembly at the show.  We have plenty of experience with the logistics side of trade show display setup, and -if needed- can hire local contractors at the destination to ensure everything is handled properly.  
Miscellaneous Rentals
Need to fill out your booth with commonplace items such as carpets, chairs, and tables?  No problem!  We have contacts with a number of furniture rental companies and will find great pieces to fill out your booth.
Storage
Do you need to store your trade show booth materials before or after the show, or even for extended periods in between shows?  We can handle all the details.  We've even helped companies cut down on their long-term trade show costs by selecting storage locations that minimize drive times from multiple shows.
Your Trade Show Displays, Done Your Way
Whether you only contract with us for a single service, or if you use Best Displays as a true end-to-end solution for your trade show display, we're here to provide maximum value and great service.  
If you have any special needs or considerations, don't be afraid to let us know about them – we love a challenge!  For example: our recent booth for Element Nutrition, which had to accommodate two separate brands, be easy for them to assemble/disassemble on their own, and could be reconfigured to fit multiple-sized spaces.
Plus, the more services you get through us, the more you save in the long run.  We can handle so much in-house that we can easily undercut any competitor who has to outsource most of their work.
Make Your Next Trade Show Display Simple
One call to Best Displays & Graphics is all it takes to get the ball rolling.  We'll work with you end-to-end to make it happen.  Contact us for all the details!