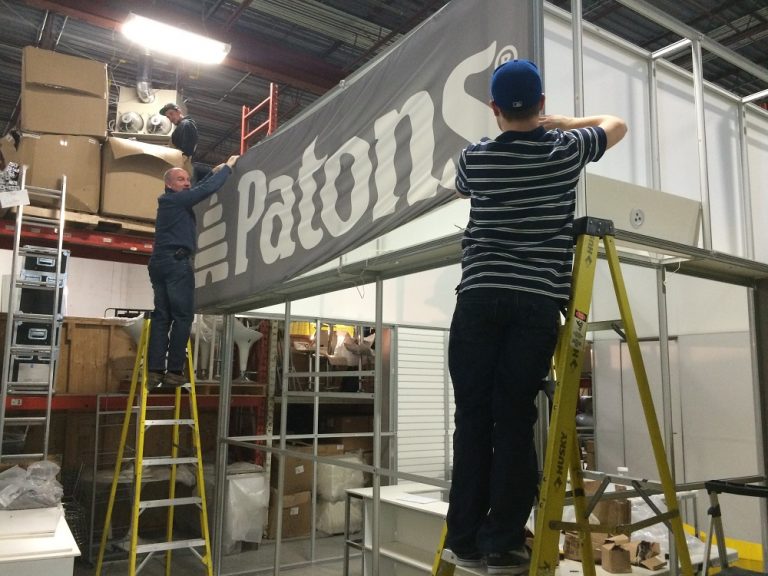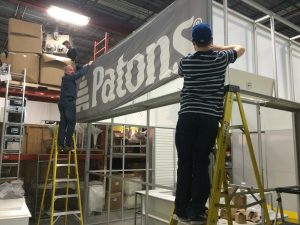 These days, with things balancing out and returning to business as usual after the effects of COVID-19, you might be thinking about your trade show game plan. It's no surprise that one of the most time-consuming and difficult aspects of attending a trade show is setting up and taking down your trade show display. This is because even the simplest mistake can cause huge logistical problems.
That's why the team of modular trade show booth display experts from Best Displays & Graphics are here to help. Below, you'll find some great tips to help make installation and dismantling a breeze!
Use Grid Layouts as Your Basic Blueprint
When it comes to designing your 2020 trade show display, it's important to go into the setup process with a clear idea of how things will be laid out. Often, the easiest way to do this is by developing a grid-based diagram with clear scale markings. This will ensure that all of your display booth's components are where they should be. You never want to simply "eyeball" the layout for your booth.
Always Review the Exhibitor's Manual
One of the biggest mistakes many make when installing a trade show display is not reviewing the exhibitor's manual with a fine-toothed comb beforehand. This is because often, there will be changing procedures and display regulations since no two trade shows are alike. Before finalizing your design and hiring an installation crew, go over every aspect of your design to ensure it's in compliance with all the rules and regulations set by the display location.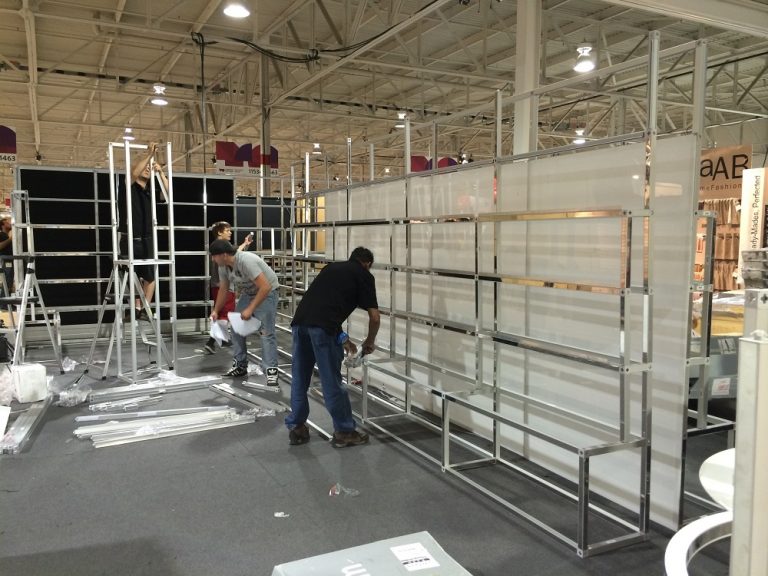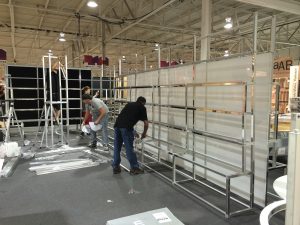 Pre-Build the Display
Probably the best way to ensure that your trade show display booth installation goes off without a hitch is to build it out beforehand at another location and snap some pictures. Doing so is a great way to troubleshoot any problems and resolve issues before arriving on the trade show floor. It can also increase efficiency and provide you with a chance to see exactly how your display booth will look when it's set up.
Make a List & Check It Twice
When it comes to being prepared for your trade show booth installation, having a complete inventory list and all of its components accurately labeled is key. When creating your list and labeling your materials, be as thorough as possible. For example, create a labeling system for components that need to be torn down afterward and a list of parts needed to successfully construct your display. Additionally, come up with a list of other accessories you'll need to construct your display, like scaffolding, ladders, and other tools.
Keep Paperwork Handy
When setting up, and throughout the duration of your trade show, keep your paperwork handy at all times. This is to avoid any confusion when it comes to rules or regulations. It can also help resolve any issues or miscommunications between yourself and the event organizers. Be sure to hold onto every important piece of paperwork, everything from work orders to permits.
Don't Ever Leave the Booth Unattended
During the installation process, as well as when your booth is up and running or being dismantled, always have a supervisor on site. This is to ensure that all of the installation and dismantling goes as planned and nothing is overlooked, as well as that your display is never unattended. When it comes to having a great trade show experience, it's important to never leave anything to chance.
Make Diagrams for Setting up 3-D Pieces
Does your trade show booth display have three-dimensional pieces? If so, don't forget to create some instructions or diagrams that will help you set them up. Most modular displays are easy to set up, but that doesn't mean that they're as intuitive as you think. When it comes to a successful installation, the more instructions, the better, so create a diagram for any three-dimensional pieces to simplify the set up at your next trade show.
Contact us for all of your installation & dismantling needs!
Do you want to ensure your next trade show goes off without a hitch? Well, hiring the team from Best Displays & Graphics to handle the setup and breakdown of your modular displays is a great way to save time and money. Our team has more than 30 years of experience in the trade show display industry and we've developed a reputation for offering customers the best display solutions.
In addition to our display booth services, we also carry a line of social distancing signs and products to promote healthy workplace hygiene and keep you and your clients safe. We offer face shields, social distancing decals, sneeze guards, and more, all designed to help prevent the spread of disease and illness for years to come.
Contact us online today to learn more or call (905) 940-2378.