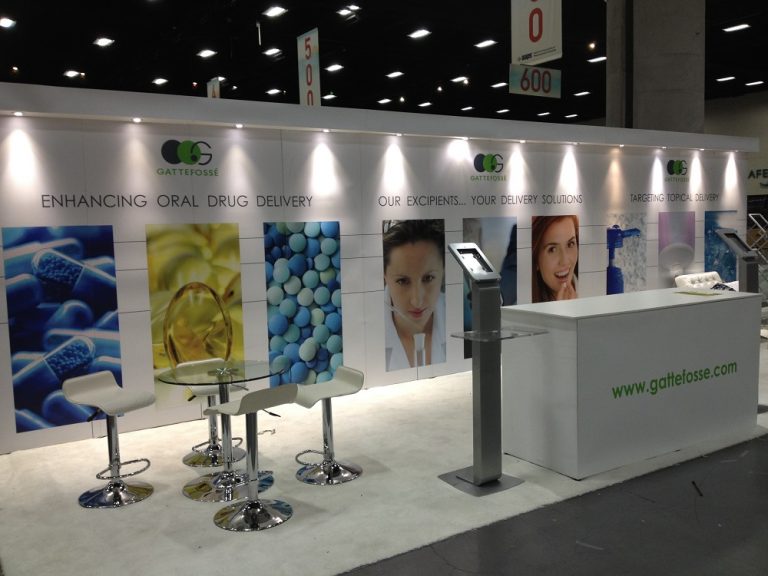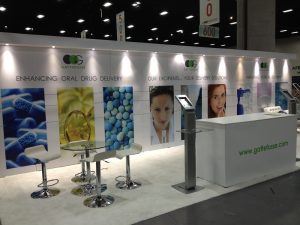 March 6, 2017 – If you're looking for a terrific solution to a wide variety of trade show display challenges, the T3 FabFrame line of modular display systems might be just what you need!
The T3 FabFrame is one of the most popular options for quick and easy display of fabric printed materials.  FabFrames are affordable, lightweight, simple to assemble and disassemble, and almost infinitely customizable.  A good set of FabFrame pieces can be one of the best investments you can make into trade show hardware, specifically because of how reusable they are.
Here at Best Displays & Graphics, we love the FabFrame line and use them in many of our own designs.  There are plenty of reasons why…
Reasons So Many Trade Show Displays Use T3 FabFrames
Simple Hand Assembly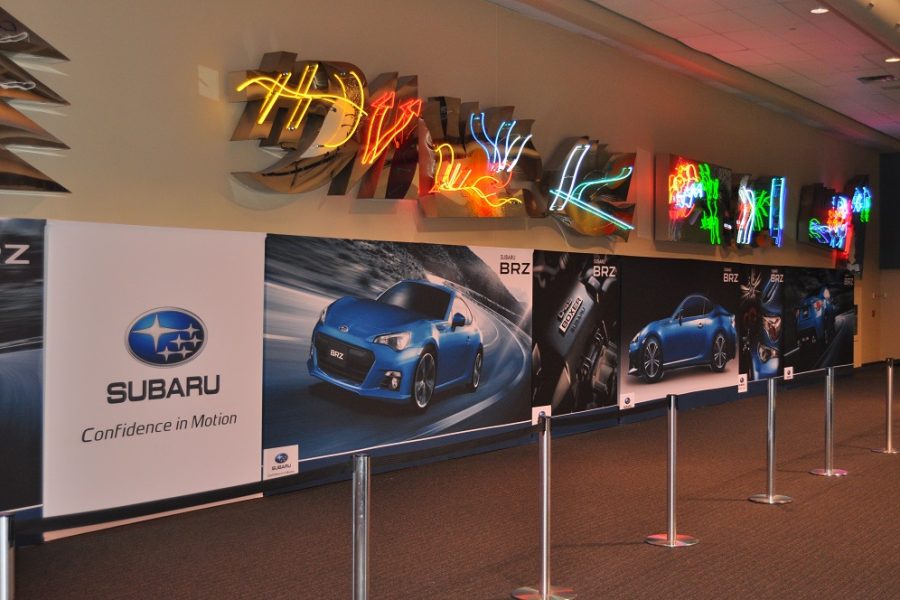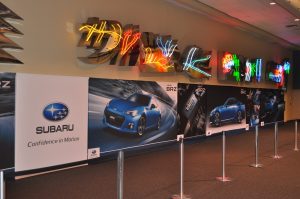 FabFrames are created specifically to be easy for just one or two people to set them up, with no need for any special tools or skills.  They connect together using simple locking mechanisms, making their assembly a lot like a larger-scale version of children's building toys.  They can even be downright fun to work with.
With a set of printed blueprints/instructions, anyone in your organization could set up a FabFrame easily.
Endless Reusability
Since they're modular and use common connectors, FabFrame parts can be reconfigured into virtually any design you dream up.  This isn't a one-use-only set of display tools.  You can create radically different designs for each trade show you attend, while still only using the same core components.
There's a reason they're sometimes called an "exhibition booth in a box."
Easy Transportation and Storage
Due to how simple T3 FabFrame components are to break down and store, and thanks to their lightweight aluminum construction, they're remarkably simple to move from place to place.  Even displays which are huge when assembled can be broken down into a collection of parts which can easily be transported by van with no special needs.
Likewise, they can be stored for extended period waiting for their next use.  When properly cared for, they can provide years or even decades of use – and they're backed up by a lifetime warranty.
Attractive Tension Fabric Graphics
FabFrames are designed to use high-quality tension fabric to create the "walls" and other visual displays within your booth.  A series of connectors on the major arm pieces make it easy to attach the fabric pieces and stretch them as desired.  Additionally, the fabrics used are machine washable and highly durable, so they can be used repeatedly.
And, of course, when it's time for a new display all you have to do is order new printed graphics. It radically cuts the long-term costs of creating new designs.  
Or if you don't want fabric on every surface, there are also options for adding flat panels to fill in the spaces within the frame.
Make Quick Modifications to Your Booth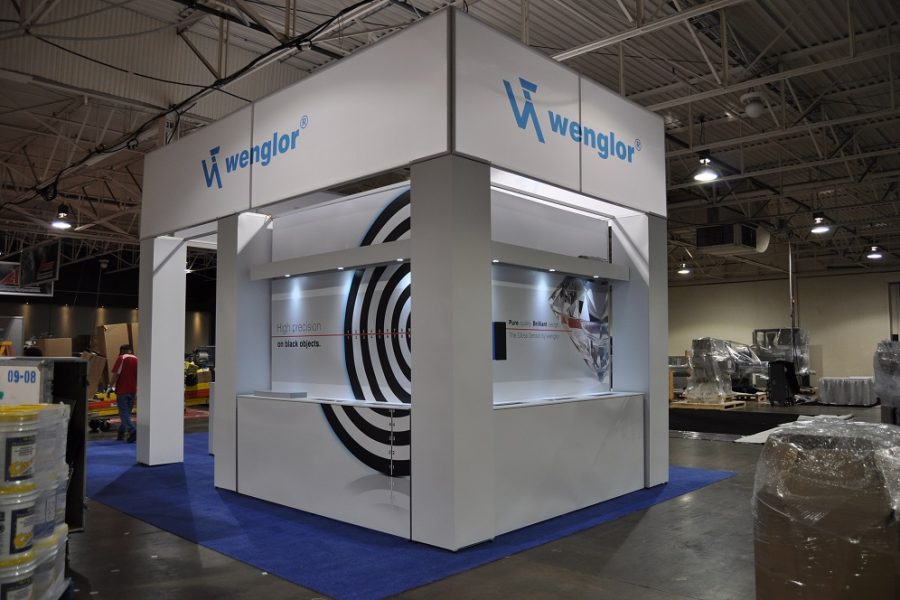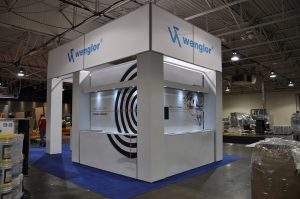 Anyone who has exhibited at enough trade shows has seen it happen:  Something went wrong in the planning stages, or the space rented doesn't quite match the dimensions provided, and the booth doesn't fit properly into the space.  With FabFrame, this is only a minor inconvenience.  Since it's so easy to work with, you could easily make modifications to your booth design on the fly, preventing any major challenges to your booth.
Add Illumination
The "DIY" philosophy of FabFrame doesn't mean it should look cheap or dull.  It's fully possible to add lighting rigs behind, or even inside, your FabFrame designs to make them really stand out.  Often, these lightboxes can be constructed of the same FabFrame materials as everything else in the booth – all you have to add are the lights and wiring.  
We've even heard of companies putting flat panel-style display screens within a FabFrame.  It's remarkably strong for its light weight.
Start Small, Build Big
Because all FabFrame parts use the same common connector types, you can continue to add parts to your FabFrame build over the years.  Begin with a smaller set of parts intended for a 10×10 display, then add in more components later as your display grows larger over the years.  They'll always be compatible with each other.
Turn to Best Displays & Graphics For Your Trade Show Needs
Whether you simply need some components to flesh out your existing trade show booth, or you want a brand-new design from award-winning experts, Best Displays is here to help!  
Contact us today to learn more about how FabFrame can give you more freedom in booth design, or just to discuss your next project.