Many business owners are held back by the belief that it takes a large budget to create an amazing trade show booth. At Best Displays & Graphics, we offer several cost-saving products and ideas that will allow you to design a fabulous trade show display that first your budget. To save costs on backlit display booth options, we recommend the Embrace Hop Up display.
Reasons to Invest in the Embrace Hop-Up Display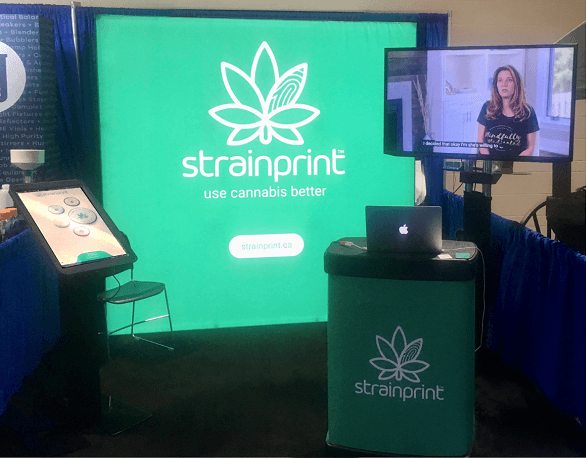 Stunning display options
Backlit graphic designs are an amazing way to attract prospects to your trade show booth, however, there is a misconception that these impressive displays are overly expensive. With Embrace Hop Up, businesses of all sizes can afford to illuminate their displays. The stunning fabric graphics allow enough light to shine through the material with minimal backlighting.
Easy assembly
Even the most affordable graphic display products may be out of your company's budget if they require professional installation and dismantling services. Additionally, complicated displays and lighting systems often require business owners to pay multiple employees to work their trade show booth, for no reason other than to ensure proper assembly. Luckily, the Embrace Hop Up display is easy and lightweight enough for one or two people to assemble on-site.
Easy to transport
With countless high-quality options for portable displays, companies can avoid the cost of shipping materials to the venue by transporting their own backlit displays. The Embrace Hop Up display allows a single booth operator to wheel the display into the venue in its transport case, which contains an easy-to-assemble frame, silicon edging, and supporting bars.
Accessories
One of the most inexpensive ways to enhance your trade show booth and draw attention to your brand is to add accessories to your display. The Embrace Hop Up display pairs well with many accessories including the Embrace Hop Up counters. This April, Embrace welcomes two new additions to their impressive selection of products, including the Embrace monitor mount and the Embrace bridge. These small details will allow you to add an interesting element to your display while keeping costs down!
Get your message out with a larger display
While some businesses can afford to rent photo booths, incorporate complex lighting systems, and ship large modular displays to the venue, others do not have the budget to pay for these flashy components. A simple way to fill your space and attract visitors to your booth is to experiment with display size. The Embrace Hop Up comes in many different sizing options from 2.5'-29.5' width, as well as tabletop displays of various sizes.
With amazing, affordable brands like Embrace, a great trade show booth does not have to cost a fortune. Contact Best Displays & Graphics for your complimentary Embrace Hop Up quote!