The trade show booth rental options at Best Displays
& Graphics include an array of professional display technology
and equipment that stands out in any trade show hall. Whether you want to
temporarily add to your display inventory for a large event or if you do not want
to transport your regular booth equipment to a particular site, our rental and shipping services may be the perfect option
for you.
Below we have described a few of our most popular rental offerings and how to implement them into your trade show booth.
Trade Show Booth Rental Options from Best Displays & Graphics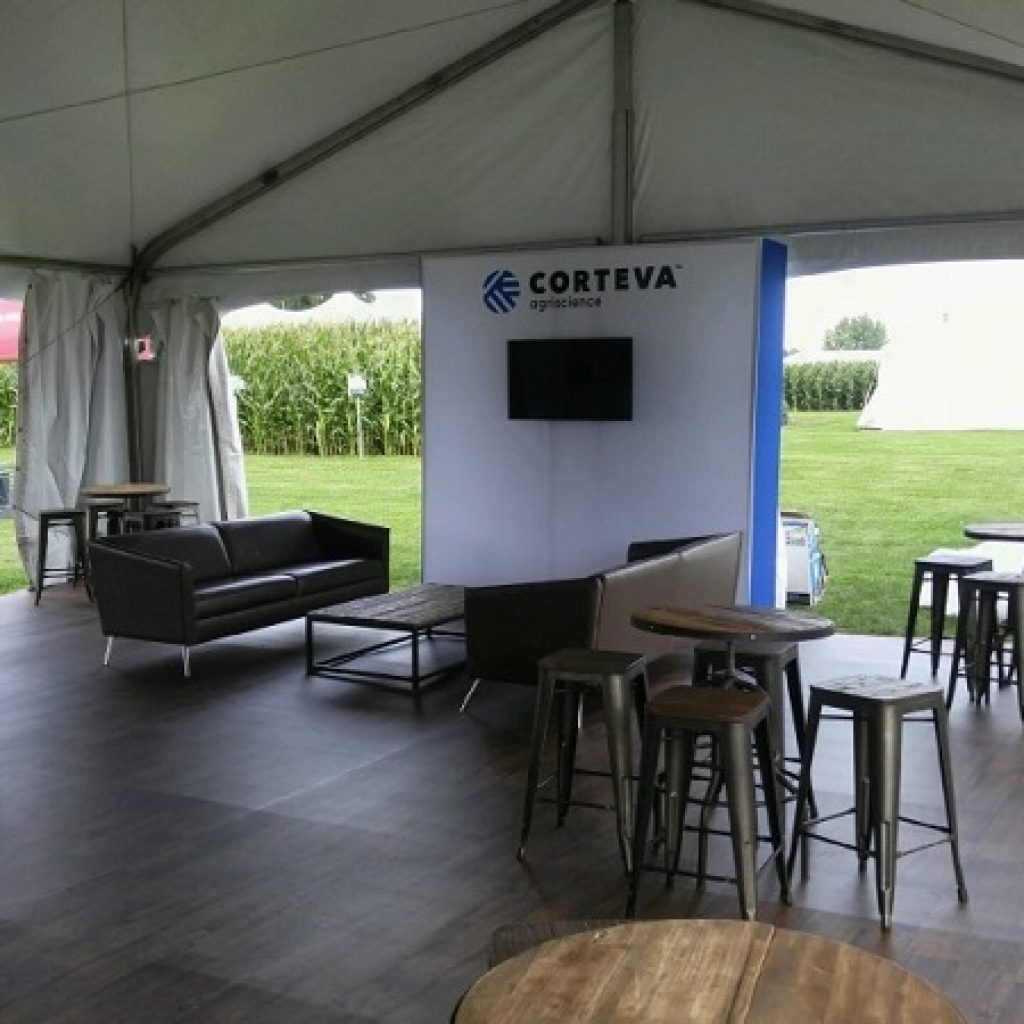 Furniture
The Best Displays & Graphics rental
furniture selection features a range of stylish options, allowing business
owners to create a welcoming trade show booth that best represents their
business. Rental furniture can transform a two-dimensional trade booth into an
interactive space for prospective customers to engage with your employees and
gain a full understanding of your products and services. For a sleek and trendy
look, business owners can rent our white leather bar stools to pair with one of
our Pop Up counters is available in our rental catalog.
Pop up Displays
Pop-up displays and banner stands are
great additions to any exhibitor's display inventory, however, if you are
attending a trade show that offers additional booth space, you may not have
large enough display or accessories to adequately fill your booth. An
an inexpensive way to fill extra trade show booth space and increase advertising
power at a large-scale event is to rent additional pop-up displays from Best
Displays & Graphics.
Blueprint & Fabframe Displays
The team at Best Displays & Graphics offers a unique approach to modular booth design with blueprint display
technology. These displays can be easily customized with vinyl or fabric
graphics to fit your company's style and paired with numerous trade booth
accessories. We offer a wide range of frames and display hardware for you to
display your graphic designs in a way that suits your branding
strategy.
Carpet and Flooring
The trade show booths that draw the most interest
from passersby are often those that appear to be sectioned off from the rest of
the venue and feature a variety of welcoming elements. One of the best ways to
truly claim your space at a large-scale event is to incorporate carpet or
flooring into your trade show booth. This creates a unique feel that makes a
statement and shows prospective customers that you want to give them a full,
interactive experience. Although the major addition to your trade show booth
may seem intimidating, our installation and dismantling services will
ensure that your booth appears polished and professional.
Ontario's Best Trade Show Rental Company
At Best Displays & Graphics, we
strive to make your trade show experience as successful and stress-free as
possible. Make a statement with your business at your next event by taking
advantage of our diverse, affordable display options. Exhibitors can browse our
excellent rental options in our online rental catalog and contact
us today to request a quote.