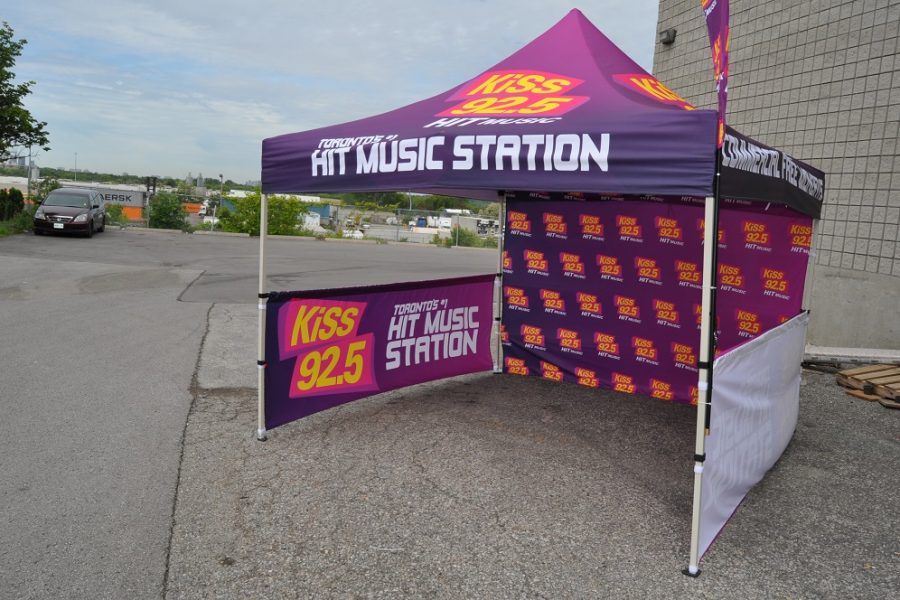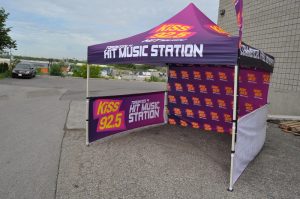 April 13, 2017 – Winter is nearly in the rearview mirror, and that means it's time to start thinking about your spring and summer events – particularly outdoor events. It's about to be prime season for events on boardwalks, local fairs, outdoor trade shows, and more. That means it's time to think about what products and accessories you'll want to best show off your business in the open air.
There's almost unlimited potential for creativity here, but there are definitely some items which are "must haves" for outdoor displays.
Critical Products for Crafting Great Outdoor Attractions and Displays
Tents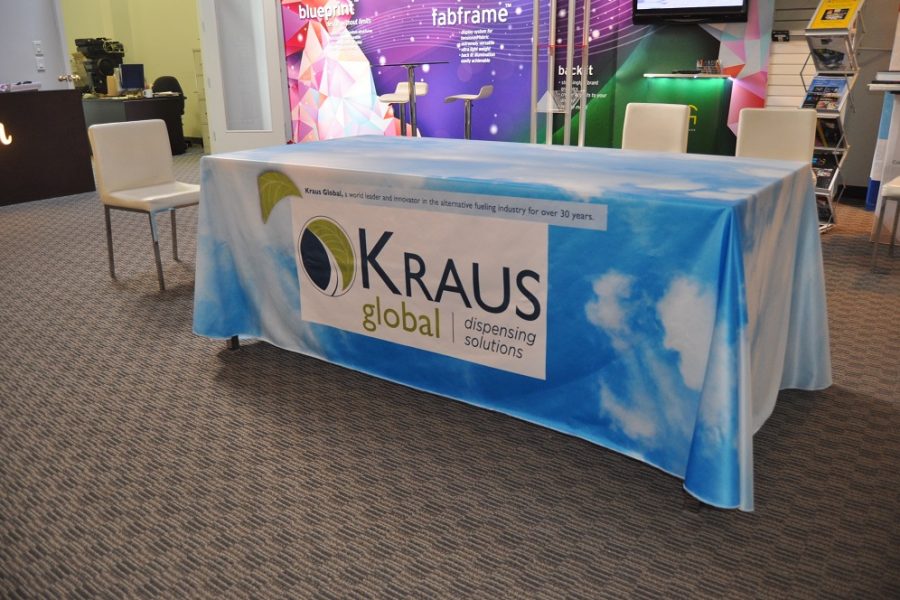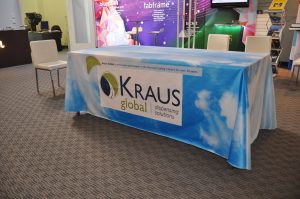 If you're going to be displaying outdoors, you need a tent or two. Tents are absolutely ubiquitous in outdoor displays, and for good reason. They're lightweight, easy to store/transport, and quick to set up. With good printed vinyl graphics, you can easily create an eye-catching display with relatively little work.
Plus, tents are quite customizable. Depending on the effect you want to create, you can use half-walls or even full-walls to partially or fully enclose the inner space. This can be great for creating more intimate experiences, or showing off products which might be hard to see in full sunlight.  
(If it's going to be hot, be sure to include some fans or portable A/C units. That makes your tent even more attractive to visitors, and more comfortable for your staff.)
Flags
Another mainstay of outdoor advertising is the good old flag. Modern vinyl-printed flags can have bright graphics that are easily visible even in full sunlight, while potentially lasting for 5-7 years with some basic care when they're not in use. Plus, of course, flags are available in a wide variety of styles so you can create the right "look" for your outdoor display.
Also, flags are so reusable. When they aren't at a dedicated outdoor presentation, put them outside your front doors to attract more everyday foot traffic.
Table Throws
You don't want "naked" tables at your outdoor displays – it looks extremely cheap and tacky, particularly if the tables are inexpensive as well. Luckily, table throws are also quite inexpensive, even with custom printing, and immediately make your presentation look vastly more professional.  
(Not to mention that they can cover up even extremely cheap tables, so you can skimp on the table and pay for a nicer display.)
Of course, those are just the basics for any daytime outdoor display. If you're wanting to go above and beyond -which is always an excellent idea when dealing with trade show displays- there are plenty of other options you could consider:
Great Additions for A Superior Outdoor Display
Vinyl Counters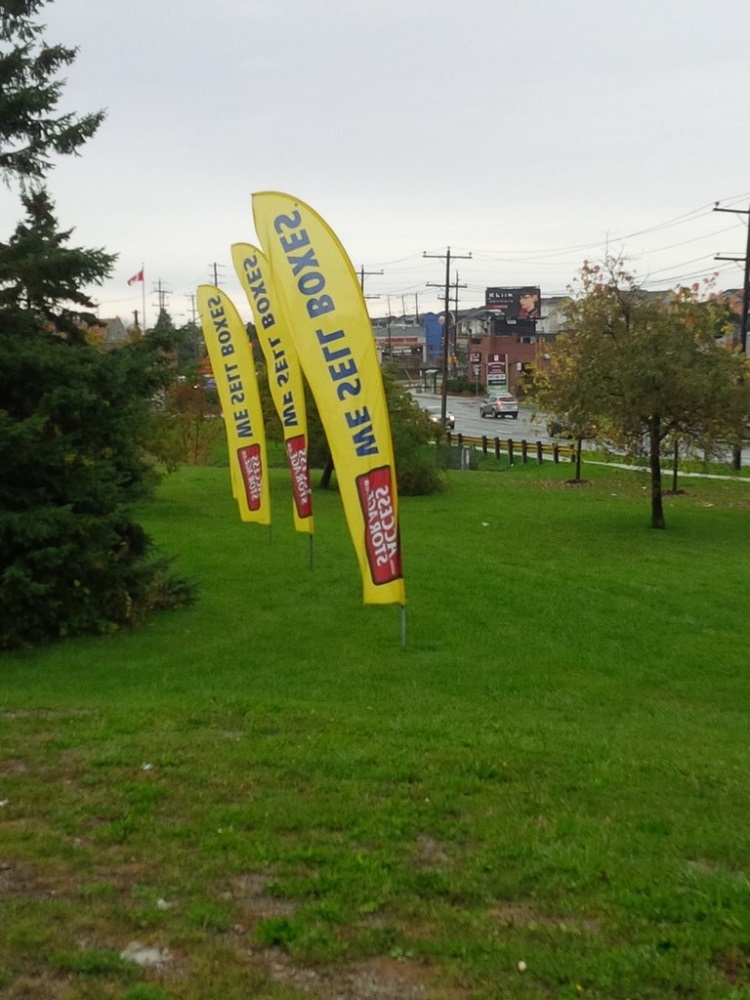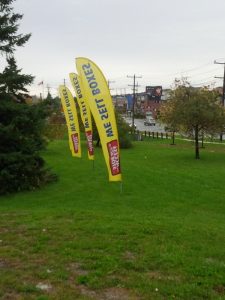 13If you're looking for an even more impressive way of presenting your brand, consider vinyl counters. These work somewhat like pop-up displays, with vinyl stretched around a framework, but they create a full counter for your workers to stand behind. They can even be paired with chairs or stools to encourage visitors to hang around for a while.
Additionally, they can go nearly anywhere – from freestanding outdoors to being part of your tent displays. They're attractive, eye-catching, and invite people to come up for a chat.
Lights
If you're going to be displaying after dark, great lighting is a must. Go beyond the utilitarian! This isn't just about making sure visitors can still see your attractions, it's about making your exhibit into a space people are drawn to. Spotlights and multicolored lights are a fantastic way to draw attention from passers-by. Even better, modern LED lights are also extremely bright, while requiring relatively little power. 
If you're feeling more ambitious, consider laying down some track lighting on the ground to create a lit path going straight to your tent. You might be surprised at how many people just follow it instinctively. 
Photo Booths
This is a relatively new trend in corporate displays which has been picking up steam lately. Photo booths can now be rented at affordable rates, while creating a fantastic way for visitors to interact with your brand. The best packages even include unlimited prints, or automatic digital uploading, so that there's no restriction on how your visitors can make use of them.
Combined with a nice backdrop, a photo booth allows your guests to instantly create a memento of their visit – and possibly spread word of your brand via social sites like Instagram and Tumblr.
Get the Best in Display Products from Best Displays & Graphics
Our extensive experience gives us the edge!  Contact the team at Best Displays & Graphics for a consultation.