It can be difficult thinking of new exhibition booth ideas, but it's important if you want to keep your visitor experience fresh and interesting. With so much interest in trade shows these days, and so many repeat visitors, you can't coast on the same ideas for too long. If a visitor sees that you're still in the same booth they've seen before, they might just walk on by.
Innovation is the key to thinking of new exhibition booth ideas, and it's even better if you can stay on-trend in the process. These are some of the most important trends we currently see, and how you might utilize them.
The Most Important Trends to Follow When Workshopping Exhibition Booth Ideas
1. Interactive visitor experiences
Visitors today don't want to simply wander around picking up brochures and other freebies – they want to interact with booths and the brands behind them. These could be games, multi-sensory experiences, VR, touchscreens, product demos, or anything else you could dream up. Simply put, you want your visitors doing stuff rather than just looking.
2. Modular booth design
Modular booths are popular simply because of their utility value. When a booth is made from a kit-based system such as the T3 FabFrame, it becomes much easier to change the dimensions or layout to fit different venue spaces. For example, a 20×20 booth can become a 10×20 with the same framing and a little reconfiguration, allowing you to go to more shows without worrying about having booths ordered to fit.
3. Digital lead generation
One of the best possible additions to your 2020 trade show displays would be a touchscreen tablet set up to capture user information, encourage social media connections, or both. QR codes are another great option! Either way, it takes the lead-generation burden off your already-busy staff, while adding even more ways for people to interact with your brand.
Plus, don't forget to make a #hashtag for every appearance. You can track its social media usage for more lead generation.
4. Interesting AV layouts
Visitors are getting bored with the standard setup of having a big screen in the back, and a bunch of smaller screens up front. Get creative! Find new ways of adding video screens into your booth. This is so much easier to do today since modern LCD and OLED displays are far lighter and easier to work with than older screen technology.
The options here are wide open. Anything you do which is creative and eye-catching will probably be better than a standard boring layout.
5. Charging stations are the new water coolers
If you want your booth to be a social hangout where people are free to rest and sit, add device charging stations. These can be in short supply on a trade show floor. If you get really lucky, you might be one of the only free charging providers and be in high demand the entire time.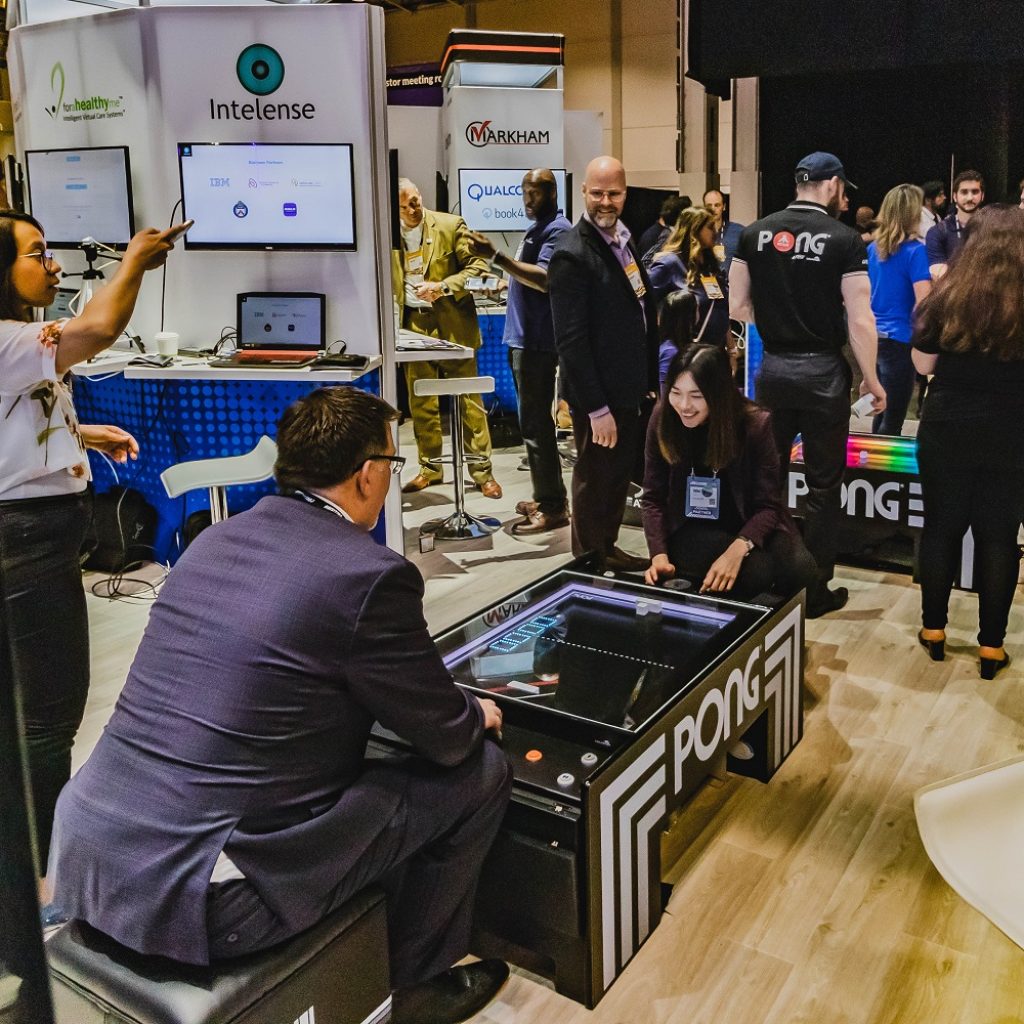 Contact Best Displays & Graphics
Want more exhibition booth ideas? Our team at BD&G specializes in creative design concepts and much more. Contact us for a free quote and to chat with our trade show and graphic designers.