August 6, 2015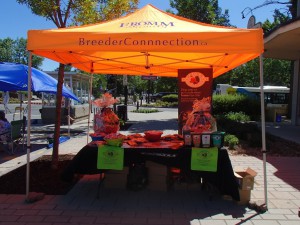 Tents can offer an exceptional meeting environment for greeting prospects during an outdoor tradeshow event. But there is a range of tent models on the marketplace and many organizations have great difficulty finding a product that is suitable for their promotional requirements. In this latest post, our team will provide an overview on how to select tents for outdoor trade show events.
Consider the Surface
On what surface will the tent be placed? Whether the event will be held on a grass surface or a firmer surface such as asphalt, this is an important question to consider when planning the tent purchase. The type of surface on which the event is held can play a significant role in how easy the tent is to set up and which style of tent is chosen.
Securing the Tent
A key component when setting up a tent for an outdoor event is to ensure it is secure in case of any strong winds or gusts that may disrupt the contents within the tent. If the tens is setup on grass you can use a rope & stake kit to ensure it is secure. If on concrete you'll need tent weights or sandbags.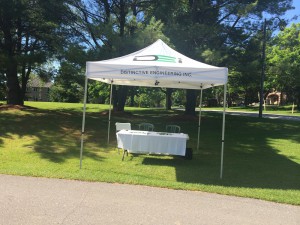 Consider Power Options
Companies hosting tent displays at outside events must consider how they will be using power at their promotional areas. The tent they purchase must be able to integrate a number of areas for electronics to help improve the engagement level of the display.
Analyze Portability
The tent selected for the event must be exceptionally portable to ensure it can be transported to and from the event venue. Company leaders must speak with their tradeshow product specialists to ensure the tent they select is both lightweight and designed for durability during transit.
Selecting tents for outdoor tradeshow events can be a difficult process for those with little industry experience. Consider the elements highlighted in this post to ensure the tents chosen for your firm's outdoor tradeshow events are well suited to the venue and your business objectives. To learn more, speak with our expert team directly!