Earlier in the year, the team at Trench returned to Best Displays & Graphics' for products for their 2018 IEEE event. The company cited the success of the trade show booth we built for their 2016 IEEE event as the leading reason behind their decision. We thought we'd delve into the details regarding the 2018 project and look at why Trench Limited has chosen our services again this year.
Building onto the Original Display
The goal of the 2018 project with Trench was to build onto their 2016 display to make it stand out within the busy environment of the 2018 IEEE conference, where thousands of vendors are competing for attention. The team at Trench wanted their trade show booth to be open, inviting, and memorable and found that the concept created by Best Displays & Graphics met these needs with precision.
Why Choose Best Displays?
One of Trench's primary reasons for choosing Best Displays & Graphics was our ability to provide an aesthetically-pleasing, user-friendly booth at an affordable price-point. The company's team also stated that the full suite of services offered by Best Displays & Graphics, including graphic design, installation, shipping, and teardown, was another critical selling point.
A Word from the Customer
"I had the pleasure of coming to the Best Displays office to meet the team and see my final booth product. I was so welcomed that I felt like I was part of the family. I was given detailed explanations and instructions on how to take care of my booth, as well as tear it down (so I knew what I was doing when it was crunch time).
Visiting Best Displays helped me to understand their methods, and appreciate how hard everyone works. It certainly did not go unnoticed by me and I look forward to doing business with Best Displays in the future."
The Finished Product
The display built added to Trench's original 20'x20' booth to create a 20'x30' trade show booth using FabFrame with tension fabric graphics that offered significant benefits in terms of modularity. The system included a whole new storage area, a counter and a monitor section, which took two months to build in total with two Best Displays & Graphics team members involved in the entire project.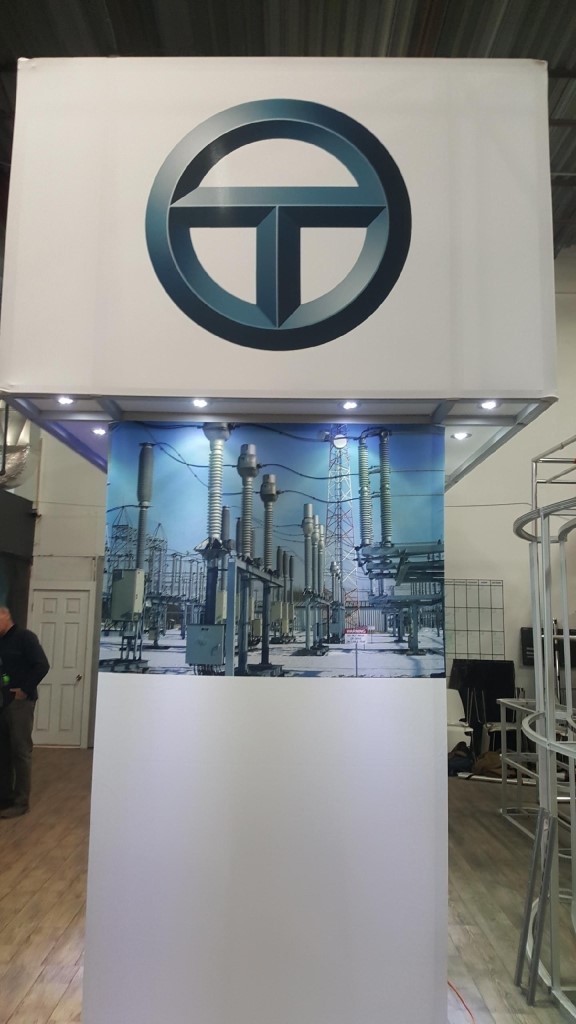 Another advantage delivered through the finished product was that it could be shipped in one single crate, because the FabFrame system is compact and lightweight, which helped Trench save on shipping costs. The Trench team praised the system's incredible design flexibility and its functionality.
If you're in the process of deciding which company best meets your trade show requirements for an upcoming event, why not call us today to see how we can help? The knowledge and experience of our team have helped ensure thousands of successful events for clients such as Trench Limited. Call 905-940-2378 today to discuss your event needs with an expert.