Whether you're attending a one-off event, or about to begin a multi-event marketing campaign, there's a lot riding on your trade show appearances. Using the proper trade show etiquette can be the difference maker in ensuring your next event is a success.
Here are 6 keys to good trade show etiquette:
Maintain health and safety protocols
Practice your elevator pitch
Make your brand's message clear
Focus on your booth design
Use lead capturing tools
Offer branded giveaways
1. Maintain health and safety protocols
Things may be trending in the right direction, but the pandemic is still on everybody's mind. Make sure to follow your venues specific health and safety protocols. Provide your event staff with branded face masks to promote your business and keep everyone safe.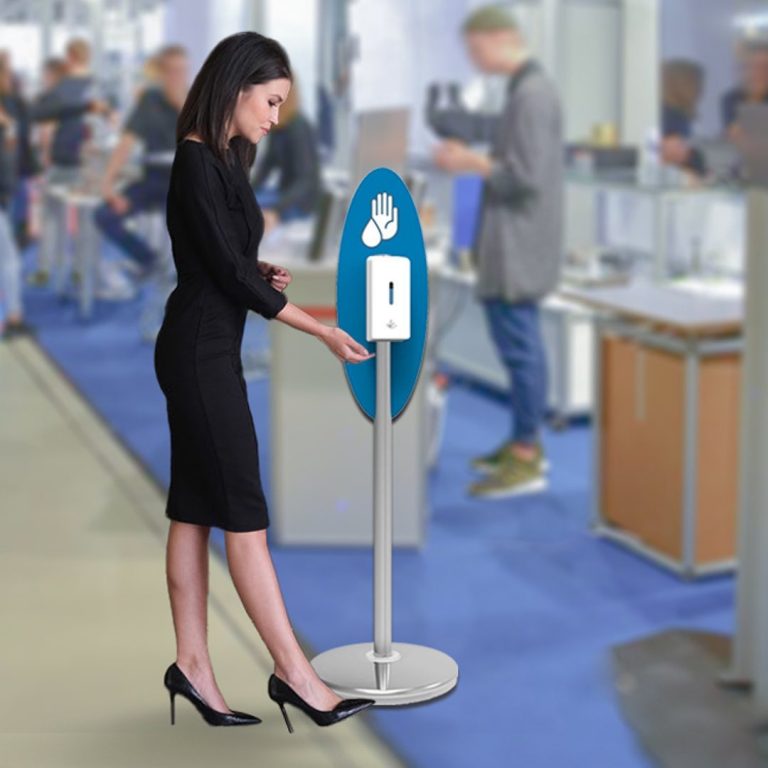 To promote physical distancing at your trade show booth you may also consider investing in:
Social distancing decals
Sanitizer stands or stations
Acrylic screens or mobile partitions.
To learn more about BDG's social distancing solutions, click here.
2. Practice your elevator pitch
Most event visitors aren't looking to spend a long time at each booth. You'll need a clear and concise elevator pitch to convert attendees to potential customers. Make sure your event staff practice their pitch to ensure the language they're using is respectful, and the message supports your overall marketing goals. Your elevator pitch should include information about the product or service, and be honest about your marketing intentions.
3. Make your brand's message clear
A clear brand message is imperative when trying to sell your product or service to potential customers. If it's unclear, booth visitors will walk away confused and you're chances of closing the deal will be slim to none.
To make sure your brand's message is clear, ask yourself the following:
Is our event messaging in-line with our marketing objectives?
Do our trade show graphics reflect our brand's message?
Do our event staff know our message, and can they communicate it with event visitors?
4. Focus on your booth design
Strong design is one of the most important trade show elements. This is because with just one glance an event attendee will decide to either stop and learn more, or to move on to the next booth.
Ideally your booth design should do the following:
Draw visitors to your booth from across the trade show floor
Clearly represent your brand's message
Educate your audience on your products or services
For award-winning design, rely on the professionals at Best Displays & Graphics.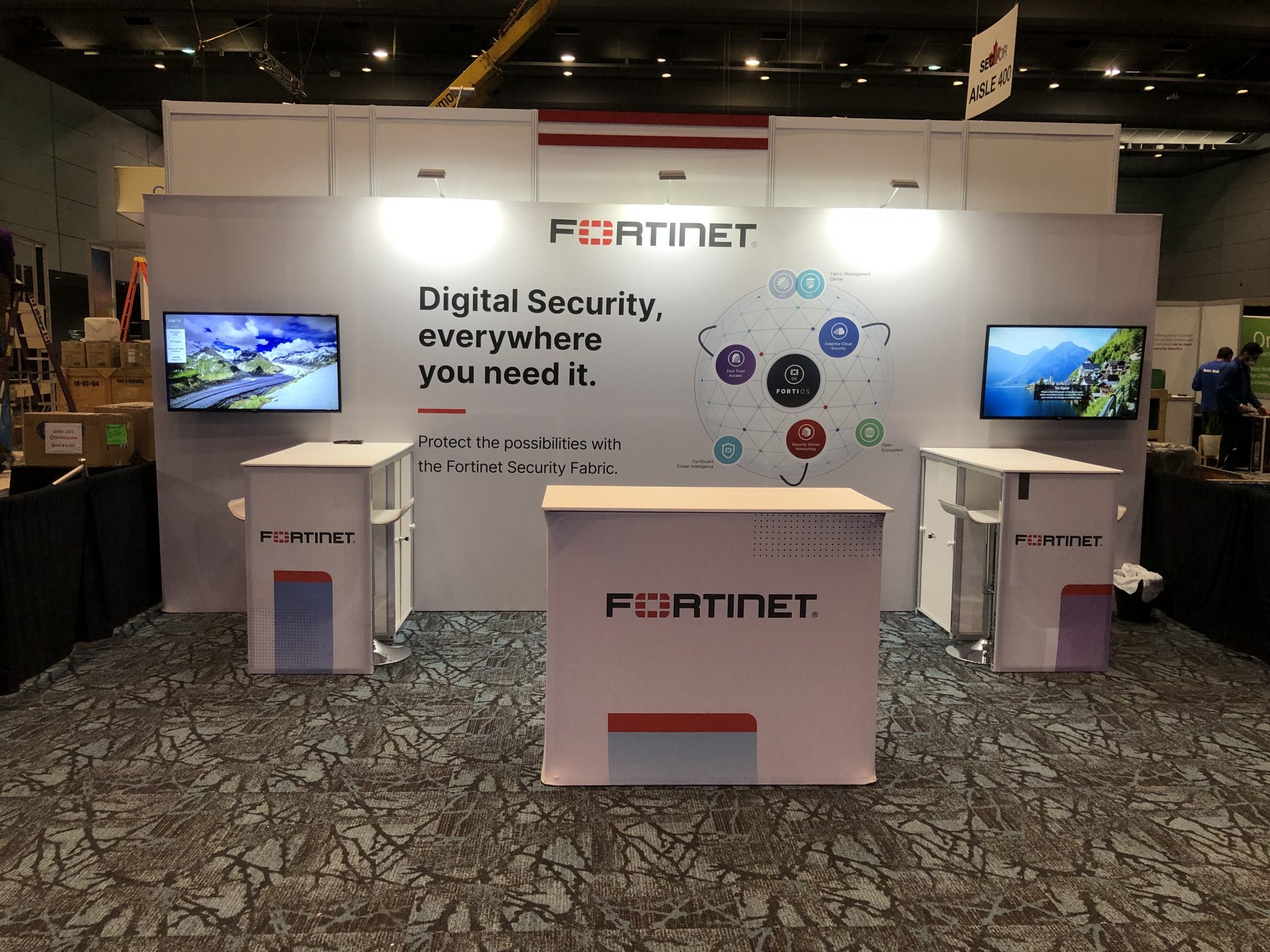 5. Use lead capturing tools
Relying on paper and pen sign-up sheets is not going to drive the return on investment you are looking for from your trade show appearances. Use tech lead capturing tools such as QR codes, or touch screens to make it easy for visitors to leave their information. Most show attendees will be happy to provide an email so long as they know the purpose and the benefit of the process.
6. Offer branded giveaways
Skip the business cards and opt for useful branded giveaways instead. Distributing branded pens, tote bags, or face masks will serve as a constant reminder to potential customers. When they are ready to invest, your brand will be at the top of their list.
Get back to the trade show floor with BDG
If you're ready to get back to the trade show floor, we're ready to help! Contact Best Displays & Graphics for graphic design, trade show products, and social distancing solutions.