Display flags can help brand recognition at outdoor events in the upcoming months. But knowing how to effectively design your display flags is the best way to ensure that you achieve that ideal return on investment. Our team at Best Displays & Graphics has significant experience in this area of the marketplace, and in this latest post, we're highlighting how to capitalize on the design of your display flags.
Consider the flag style
The first step in creating that ideal flag for your outdoor events is choosing the style of flag you wish to use. There are many great options from which to select, including shark fin, teardrop and rectangular. Make sure you choose a flag style that aligns with your branding and that the flag can be integrated seamlessly.
Hone in on your message
While the colour of the flag and its overall style are important, the message the flag conveys is the most important design element. Make sure that you hone in on your message by keeping the design of your flag simple. You're not working with a large space, and so those overly complex designs can be confusing for those trying to read the content from a distance. Simply focus on your overall branding message without too much text and select two or three words that epitomize your marketing objectives.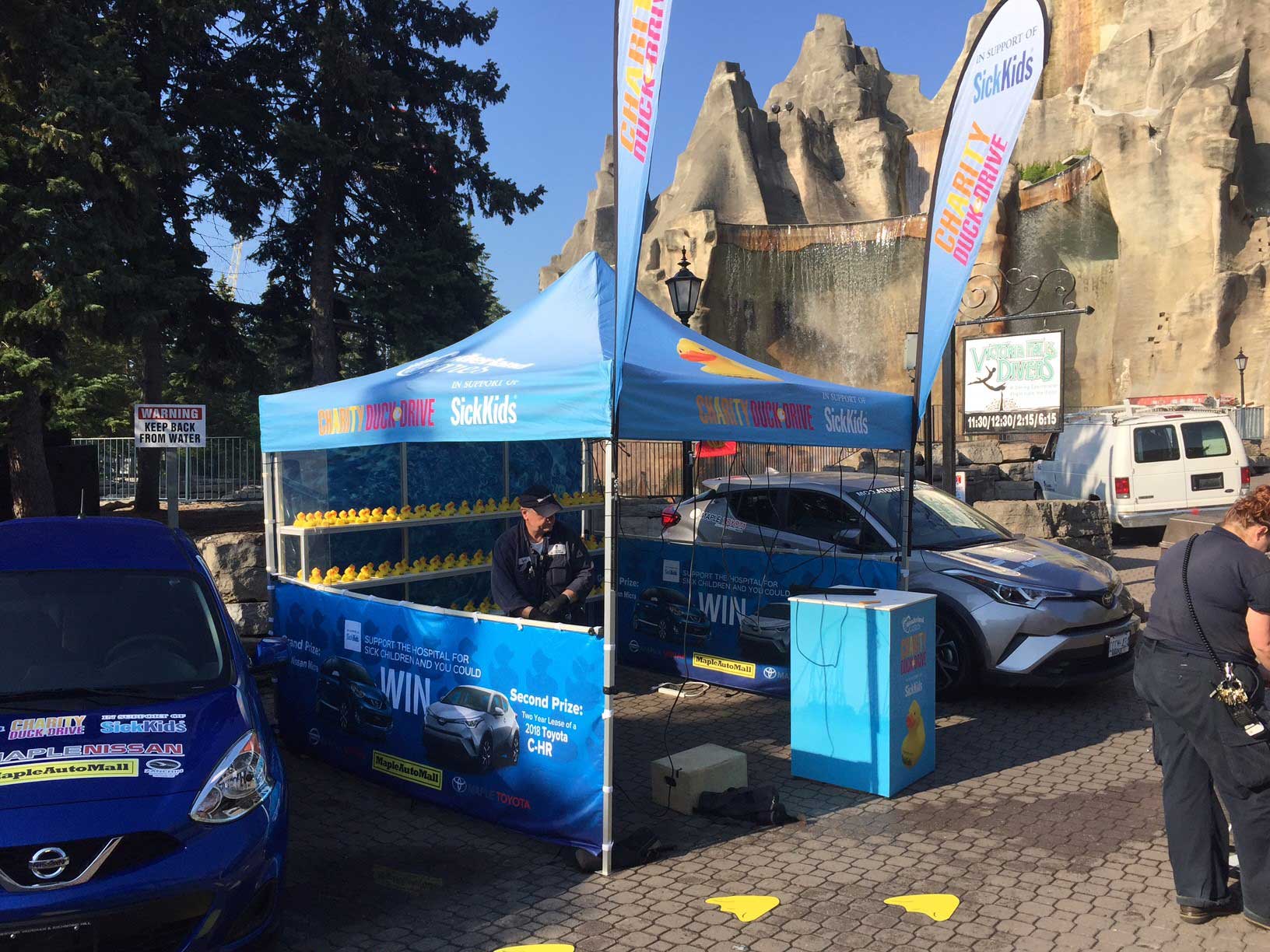 Follow branding guidelines
The most important characteristic for your flag to have is for it to be identifiable to event attendees. Make sure you follow the branding guidelines strictly and don't use too many colours or words on the flag. Align the flag's design with your company's branding to create a clear message about your firm and its role in the industry.
Get professional guidance
With all the event preparation and training employees on the promotional process, you likely won't have much time to consider the design of your outdoor display. Fortunately, our team at BDG has great experience in the design process. Take the time to call our team directly to discuss your options and your plan for the event.
Book a consultation with our team at Best Displays & Graphics and give your upcoming summer events the ideal foundation for success. Call now to begin.