July 7, 2015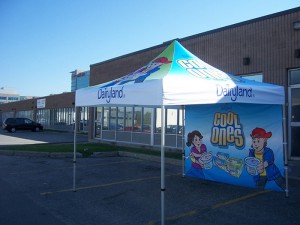 A tent can be a unique option for brands looking to make a lasting impression at their corporate events. But it's important to select a quality tent product to ensure the company achieves an exceptional return on investment. The team at Best Displays have spent many years working with customers to analyze their display and event requirements. And in this blog, they highlight the main advantages of their high caliber event tents.
Easy Set-Up Process
At the event, it's important for brand leaders not to waste time setting up their display infrastructure. The Best Displays tents are designed for a seamless setting up process. Company reps can simply raise the tent legs to the appropriate height and expand the tent frame to ensure optimal sizing. This entire process takes just a few short minutes and will ensure reps are ready to promote the brand in a consolidated timeframe.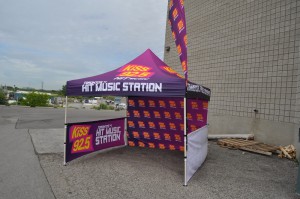 High Level Durability
Like all products within the Best Displays & Graphics catalogue, the company's tents offer exceptional long-term value. They've been built with heavy-duty hardware and feature powder-coated aluminum. This style of construction ensures the product is flexible and yet highly durable for long-term performance across a range of marketing campaigns.
Full Printing Options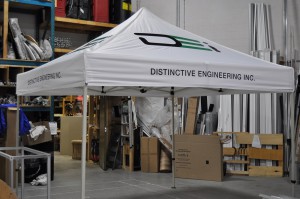 The tents offered through Best Displays & Graphics also offer companies full printing options for their marketing needs. Full dye sub graphics can be used on the company tents, which ensures there's no limitation to the graphic size, placement or colour. It's the type of high level of branding that can take companies into the upper echelons of the marketplace in 2015.
To discover more on the full range of tents offered through Best Displays, contact the company's offices directly today! A team of specialists is waiting now to answer all questions.