July 28, 2016 – The latest technology can help transform trade show architecture, impress visitors and compel hesitant potential customers to invest in a company. It's the reason so many Toronto organizations are analyzing how to integrate the newest systems within in their trade show displays. In this latest article, our trusted team offers their quick guide to integrating technology in a trade show display.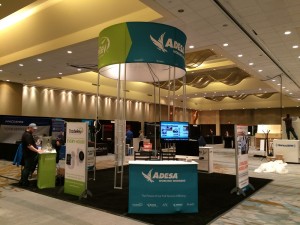 First, Consider Power Options
Before you invest in the latest system, it's imperative that you analyze the available power sources at the event venue. If the event is outside, you may have to consider alternative power sources to ensure that new projector offers the ultimate appeal.
Train Your Team for Optimal Systems Use
There's little value in having the latest technology at your team's disposal if they're unable to operate the equipment on the day. Try to ensure each member of the team has a clear understanding on the system and its benefits, and try a few test runs with the equipment before you use the product within the trade show display.
Consider Set Up and Take Down Times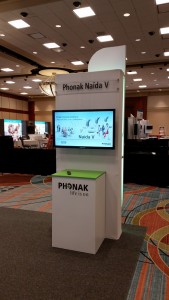 Oftentimes, systems such as large-scale projectors and laptop connected flat screens require time to set up at the event. It's important that you carefully plan for setting up and taking down the system. You don't want to impact the amount of promotional time your team has at the event by making them take part in an overly complicated set-up process.
Our trusted specialists at Best Displays & Graphics have many years of experience integrating the latest trade show technology in event displays for Toronto companies. To learn more about our services and the best techniques to integrate systems within your display, call our offices directly at 905-940-2378.