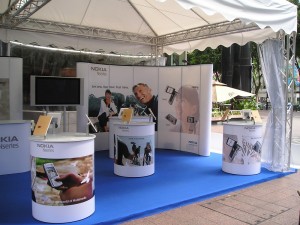 May 3, 2016 – The warmer weather is now arriving across the country and businesses are planning their attendance at outdoor summer events in the coming months. To achieve a full return for your investment in marketing, your business requires access to the latest promotional tools for outdoor events. In this post, our specialists provide their quick guide to capturing the attention at summer events with outdoor tents and flags.
Consider the Lifespan of the Product
When investing in outdoor tents and flags for summer events, many find it tempting to think in the short-term. But when built expertly from durable materials, these products should last many years. Here at Best Displays & Graphics, we assure the structural quality of our products. And our tents and flags are designed to last 5-to-7 years when well maintained.
Achieve Full Visibility with Double-Sided Flags
When trying to make a lasting impression on event attendees, make sure the company's branding is visible and appealing throughout. A double-sided flag can be used to maintain promotional visibility to all attendees, no matter which way they're facing at the event venue. Before investing in a flag, try to visit the event space and consider all viewing angles to determine the optimal design for the company's promotional material.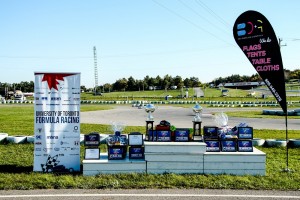 Invest in Quality Tent Accessories
The tent and its design are clearly critical considerations when marketing the company at an outdoor event this summertime, but the accessories that come with the tent can make a significant difference, too. Make sure, for example, you have the appropriate tent weights to keep the system upright and in working condition throughout the event. Also review potential waterproofing materials that will keep your tent comfortable for visitors and guests alike.
Outdoor events will bring numerous promotional opportunities to your brand this summertime. Analyze the guidance in this post to ensure you achieve full value for money for your investment in outdoor tents and flags. Discover more by contacting our team at 905-940-2378.