If it's the first time your business has participated in a trade show, the experience might seem a little overwhelming. However, don't let that overshadow all the great opportunities you have at your disposal to connect with potential clients and make new industry partnerships. One of the best ways to have a successful trade show booth is to be armed with some insight, so Best Displays & Graphics is here to help.
Here are some great tips to make your first trade show booth a success!
1. Listen to What Attendees & Other Exhibitors are Saying
Attending a trade show is a great opportunity to have a finger on the pulse of your industry, so use the event to your advantage. Many times, attendees will be a mix of buyers in your industry, as well as heavyweights looking to develop new partnerships, so keep your eyes and ears open. Talk with buyers and potential partners about what they're looking for in the years ahead!
2. Don't Forget to Network
If you've been stuck behind your trade show booth all day long, let someone else take over for a while and get out and do some networking. Trade shows are a great opportunity to meet like-minded companies and individuals just like you. Speak with manufacturers, get feedback about what you're doing and try to fish for some trade tips in the process. You won't regret it.
3. Read the Exhibitor Manual
Although it might seem like a boring read, flipping through the exhibitor manual can help prevent big issues on the showroom floor. Each trade show has different rules and regulations and if you want your booth to be successful, you'll need to follow them. If your booth boasts unique features you may be required to request a variance from the event's organizers.
4. Prepare in Advance & Always Have Plan B
Running a successful trade show booth is all about being prepared, so start preparing for your first trade show well ahead of time. Doing so can help prevent issues that may arise and keep calm and collected during the event. It's also important to have a backup plan if things don't go the way you intended. Trade shows can be unpredictable events sometimes: your staff or booth might be held up on their way due to inclement weather, an outdoor event might be moved inside, etc.
Thinking on your toes and anticipating problems is key!
5. Pad Your Budget
When it comes to trade shows, it's always good to give your budget a little wiggle room. This way you can anticipate any unforeseen expenses, such as changing fuel costs or last-minute shipping fees. Having a bit of extra cash on hand can also help you avoid issues on the trade show floor, like the need rent extra power outlets or additional accessories to ensure your booth is operating at full potential when the show doors open!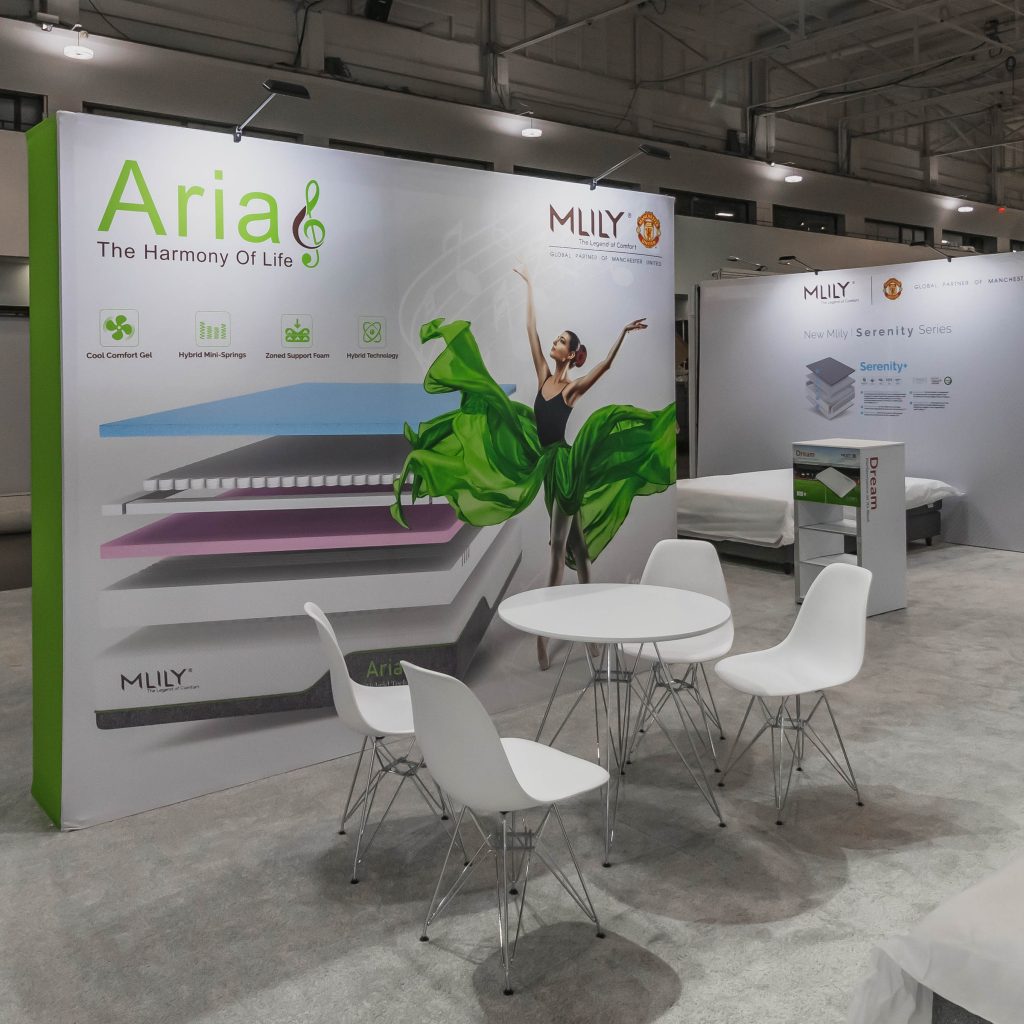 Let our team help you design and install the perfect trade show booth!
Do you want your first trade show booth to be a success? Best Displays & Graphics is equipped to provide custom design services, trade show booth construction and on-site installation services. Contact us online to learn more about our turnkey solutions or call (905) 940-2378.