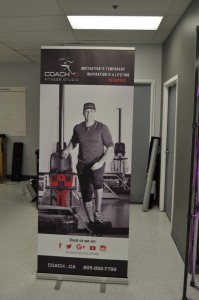 January 26, 2016 — Effective selection of trade show displays can help organizations make a lasting impression at their upcoming business events. Our experienced team has helped thousands of organizations develop their marketing campaigns with high caliber displays, and we're now noticing an increasing number of local Toronto companies investing in banner stands. This post will highlight why many companies now choose banner stands for their campaigns.
Wide Range of Sizing Options
Because banner displays come in a wide variety of sizes, Toronto companies can select the ideal product for their display requirements. Whether they need a smaller banner stand for a POP display area or a larger stand to complement their truss display, they can make the ideal selection by reviewing the available banner stands.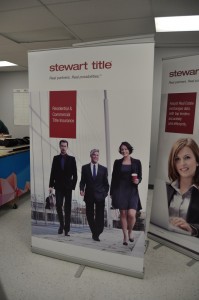 Easy to Set Up
Another leading benefit of the leading banner stands is they're easy to set up. There are no special tools required and companies don't have to hire additional installation professionals to integrate the banner stand in their display. Their team can complete the set up process quickly with limited experience.
Compact Performance for Seamless Transit
For growing companies, it's important to connect with event audiences across the country. This means the display options they choose must be portable and lightweight. The latest banner stands are ideal in this regard as their lightweight construction means they can be transported in a simple carrying case from event-to-event.
Banner stands are now one of the foremost display options for growing companies across the country. To learn more on the benefits of these display products can bring to your marketing campaigns, speak with our specialists directly today at 905-940-2378.