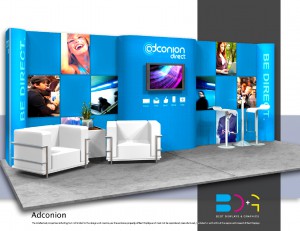 Every year, industries of all sorts hold tradeshows in which hundreds and sometimes even thousands of individuals attend. Due to the large quantities of tradeshows that are held every year and the mass amounts of people that attend them, it is easy for businesses to become unnoticed against the backdrop of other companies all trying to sell a similar product or service. Attendees exploring the tradeshow may not notice your company if you do not add any creativity to your booth or have a strategy to draw people in. In an ocean full of fish, it is important to be a shark, otherwise you will remain unrecognized and the entire event will have turned out to be a fruitless endeavour despite the amount of money you invested in it. This is why more and more people are starting to develop creative techniques for attracting people to their booths. Consequently, Best Displays and Graphics, a promotional, creative solutions company for event meeting spaces explains that this is why "meeting spaces" are also becoming popular in trade show displays in Canada.
What Are "Meeting Spaces" at Trade Shows?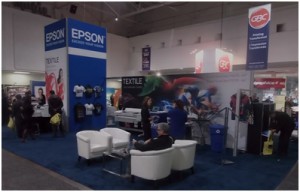 "Meeting spaces" at tradeshows are custom sections set up by the exhibitors with tables and chairs where people can stop at booths and make conversation with the representatives. Trade shows offer a unique opportunity for exhibitors to meet potential customers face-to-face and more fully engage in-person about your products and services, which other marketing methods fail to offer as well. This links directly back to the strategies involved with attracting customers to your booth. Standing up and being at attention definitely draws customers in, however, having a meeting space that is separated from the crowds help attendees interact with the exhibitors or representatives speak in depth about certain products or services offered from your company.
In addition, meeting spaces are incredibly versatile and can be customized to suit various shapes and sizes. These meeting spaces are also generally very portable and lightweight. Moreover, having one person set up the entire space makes these displays easier to install and set up and do not require the use of complicated tools.
Best Displays & Graphics Specializes in All Sorts of Custom Displays
At Best Displays & Graphics, they specialize in creating custom displays that allow for easy integration of meeting spaces into booth space. In addition, Best Displays & Graphics also offers furniture that is available for both rental and purchase for meeting spaces at a much lower cost than standard service rates. Best Displays & Graphics is a turn-key solution company and they perform all sorts of event services including designing, building, and installing furniture as well as creating graphics.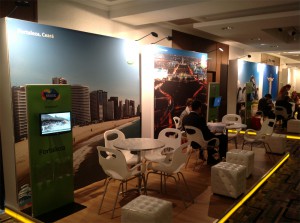 Best Displays & Graphics offers advanced tradeshow booth displays that act as separated meeting spaces for exhibitors and attendees of the trade show and they come in all sorts of sizes from 10" displays, to 10" displays that convert to 20" displays, 10"x20" displays, 10"x30" displays, 20"x20" displays, 30" displays, and larger sizes as well.
The Fabframe and Blueprint displays that are available from Best Displays & Graphics are all created entirely in Canada, with many of the parts produced across Mississauga, Toronto, and Markham. Additionally, Best Displays & Graphics offers a lifetime warranty on all of their products to ensure that clients receive perfection that never fails.
Find Out More about How You Can Design Ideal Trade Show Displays in Canada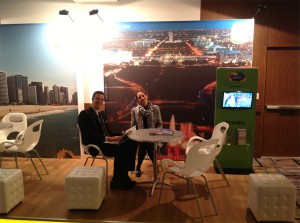 Best Displays & Graphics is the best choice for all of your trade show design needs in Canada. If you are ready to design a display or a meeting space, contact Best Displays and Graphics today for a free quote.
Best Displays & Graphics offers customers a wide range of product spanning from pop-up displays, banner stands, flag banners, literature racks, flooring, kiosks, table cloths, and drug identification kits to name a few.
To learn more about Best Displays & Graphics' full line of products and services you can contact them by email at sales@bestdisplays.com, over the phone at 905 940 2378 or directly at their Markham office and showroom address:
Best Displays & Graphics
7676 Woodbine Avenue
#10 Markham, Ontario
L3R 2N2