A trade show booth rental can help you save money in the early stages of your trade show marketing campaigns. By learning the rental process and selecting the best rental company for your needs, can you truly achieve full value for your rental investment.
Our team at Best Displays & Graphics has decades of experience offering quality rental products to our clients. Let's explore a little bit more about the trade show booth rental process.
Choose Qualified Designers
Our designers can help you craft a custom display rental that meets all your marketing objectives with precision.
We'll help you to understand the importance of design work and how to match your design with your current marketing campaigns. This process is completed alongside highly skilled designers who have a comprehensive background in trade show displays.
Rent the Display
You can then rent a customized display at a fraction of the price you would pay if you had to buy a display system for your campaigns. Our rental suite offers a complete range of affordable options and our professional sales team can help you consolidate your costs even further by offering shipping, installation, and dismantle services for your events.
Accessorize the Display
Next, it's time to consider the accessories for your rental display. Accessories can help to create a one-of-a-kind experience for your booth visitors and will ensure your visitors have fond memories of their meetings with your team.
There are several accessory options for your display, including furniture. Furniture can make the entire meeting a comfortable, memorable experience. You can sit at your booth and discuss your company and your products while surrounded by company branding.
We'll Handle All of the Labour Requirements
Since Best Displays offers installation and dismantling at the event for your team, you don't have to worry about taking on these processes when you get to the venue. We'll begin by communicating with venue staff about installation requirements. We'll review the height of the display and any structural elements that must be considered.
We'll then finalize the installation by placing the pieces together and creating a display that captures the true essence of your brand and its promotions.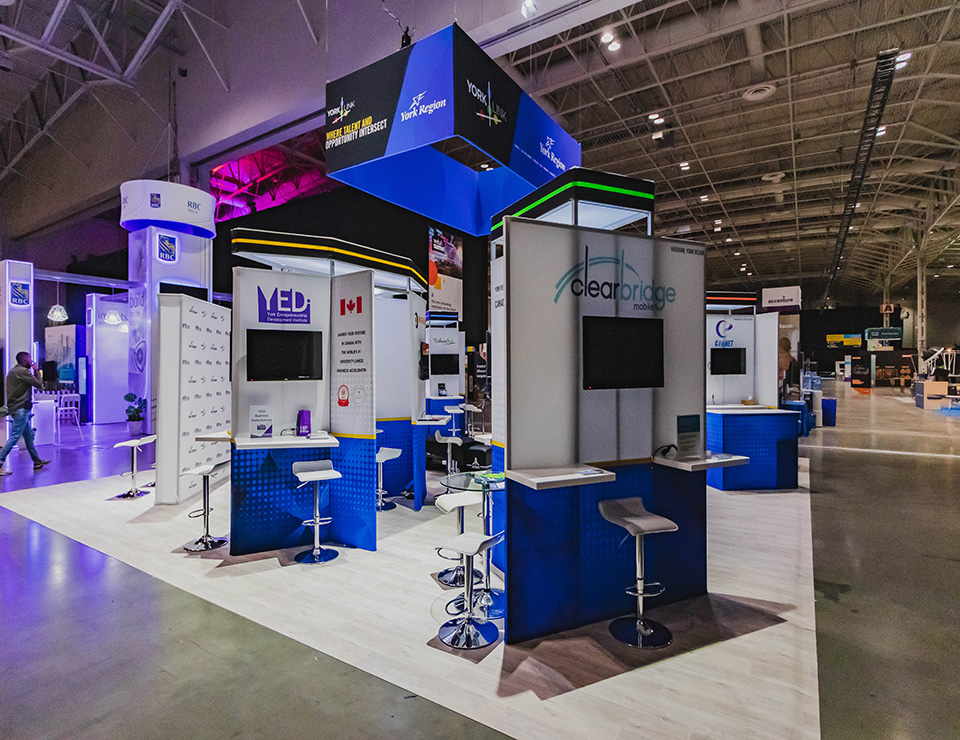 Select Best Displays & Graphics for Affordable, Professional Rental Products
Our experienced professionals at Best Displays & Graphics can help you to reduce the cost of your upcoming campaigns and achieve a lasting return for your investment in trade show products. Our display services team can help you manage all on-site requirements for your display.
We have years of experience working with brands across many industries. Whether you're starting your first campaign and testing rental options or you're running a larger company looking to save money on marketing ready for further investment in 2020, we can meet your requirements with the market's best trade show booth rentals.
It's the perfect time to call Best Displays to discuss your rental requirements. Contact us now for a free quote!