August 25, 2015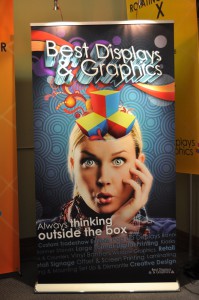 Banner stands provide businesses with a clear means of promotional communication with audiences at trade show events. But their design must be geared towards sending the right message to the client if the company is to achieve a lasting return on investment for their banner stand purchase. In this post, we'll explain the two unique elements to consider when addressing banner stand designs.
Don't Flood the Space
Banner stands tend to be smaller than other forms of display advertising. This means companies don't have a great amount of space in which to explain all the benefits of their brand. They must be concise with their wording and with their design to make the most of each area of space on the display. One critical mistake companies make is choosing small fonts to fit large amounts of information on their display. Sometimes a larger font that sends the right message is worth more to brands over the long-term.
Use a Professional Graphics Company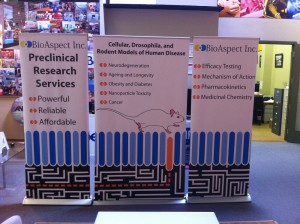 It might be more cost-effective in the short-term to turn an in-house employee for trade show graphics, but when a company is hoping to expand their client-base and improve their brand reputation, professional graphics are required. Professional graphics can help a company quickly translate their core branding message while building the firm's image in the eyes of their most important clients. Trying to save money on banner stand graphics and design work will only cost firms in the long-term.
Banner stand designs must be concise, pointed and professional to ensure the firm reaches its marketing objectives. To learn more, speak with our expert event marketing professionals today!