[mk_testimonials style="simple" count="1″ testimonials="5400″]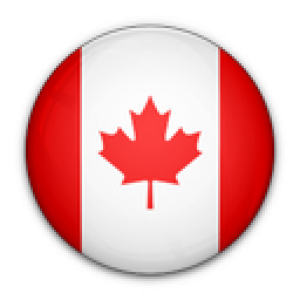 100% Made In Canada
Trade show accessories are excellent options for reiterating branding presence throughout your trade show display space. From storage to assisting with lead capture – the benefits of our accessories are endless! Building a booth on a budget? These accessories can easily be combined with banner stands for a cost effective display solution for any trade show booth space!
[mk_fancy_title size="20″ font_family="none"]Features and Benefits[/mk_fancy_title]
[mk_custom_list]
Quick and easy to set up – no tools required.
Lightweight and compact for easy transport and storage.
Graphic replacements and hardware repair done in-house in Toronto, Ontario.
Vinyl and fabric graphic printing options available.
Warranty included.
[/mk_custom_list]
[mk_image src="https://www.bestdisplays.com/wp-content/uploads/rsz_bd_banners.jpg" image_width="350″ image_height="270″ lightbox="true"][mk_fancy_title font_family="none"]
Banner Stands
[/mk_fancy_title]
[mk_image src="https://www.bestdisplays.com/wp-content/uploads/rsz_full_dye_sub_table_throw_-_fitted.jpg" image_width="350″ image_height="270″ lightbox="true"][mk_fancy_title font_family="none"]
Counters & Table Throws
[/mk_fancy_title]
[mk_image src="https://www.bestdisplays.com/wp-content/uploads/rsz_showroom_lit_racks.jpg" image_width="350″ image_height="270″ lightbox="true"][mk_fancy_title font_family="none"]
Literature Racks & Tablet Stands
[/mk_fancy_title]
[mk_image src="https://www.bestdisplays.com/wp-content/uploads/rsz_cases.jpg" image_width="350″ image_height="270″ lightbox="true"][mk_fancy_title font_family="none"]
Display Cases
[/mk_fancy_title]
[mk_image src="https://www.bestdisplays.com/wp-content/uploads/rsz_2ed.jpg" image_width="350″ image_height="270″ lightbox="true"][mk_fancy_title font_family="none"]
Tents, Flags & Golf Signs
[/mk_fancy_title]
[mk_image src="https://www.bestdisplays.com/wp-content/uploads/rsz_drug_id_kit.jpg" image_width="350″ image_height="270″ lightbox="true"][mk_fancy_title font_family="none"]
Drug ID Kits
[/mk_fancy_title]