Your promotional work at upcoming events can only be effective if you have the right trade show booth supporting you. Our team at Best Displays & Graphics works continuously to ensure our clients maximize their trade show booth potential. With that in mind, let's look at the latest tips for caring for your trade show booth.
Store the display in a climate-controlled facility
Your trade show display should be stored in a climate-controlled facility that features the latest control technology. Ensure that no moisture can impact your display while in the facility and that the facility is under 24-hour surveillance to keep your display protected and in top condition for years to come.
Pack and ship the display with a reputable company
Carefully packing and shipping your trade show display will help to ensure you achieve a full return for your investment for years to come. Working with a qualified storage and shipping company such as Best Displays & Graphics can facilitate this process. Our trusted experts will pack your display for safe delivery to the venue, and then ship the display through our partnerships with some of the top logistic companies in North America.
Take time during installation
The installation of the display at the venue can be challenging. With limited time to complete the setup, and inexperienced staff, it's important to work calmly to ensure the display is built effectively. Alternatively, save yourself the time and hassle and leave your install to the pros! Call our expert team to handle the installation work.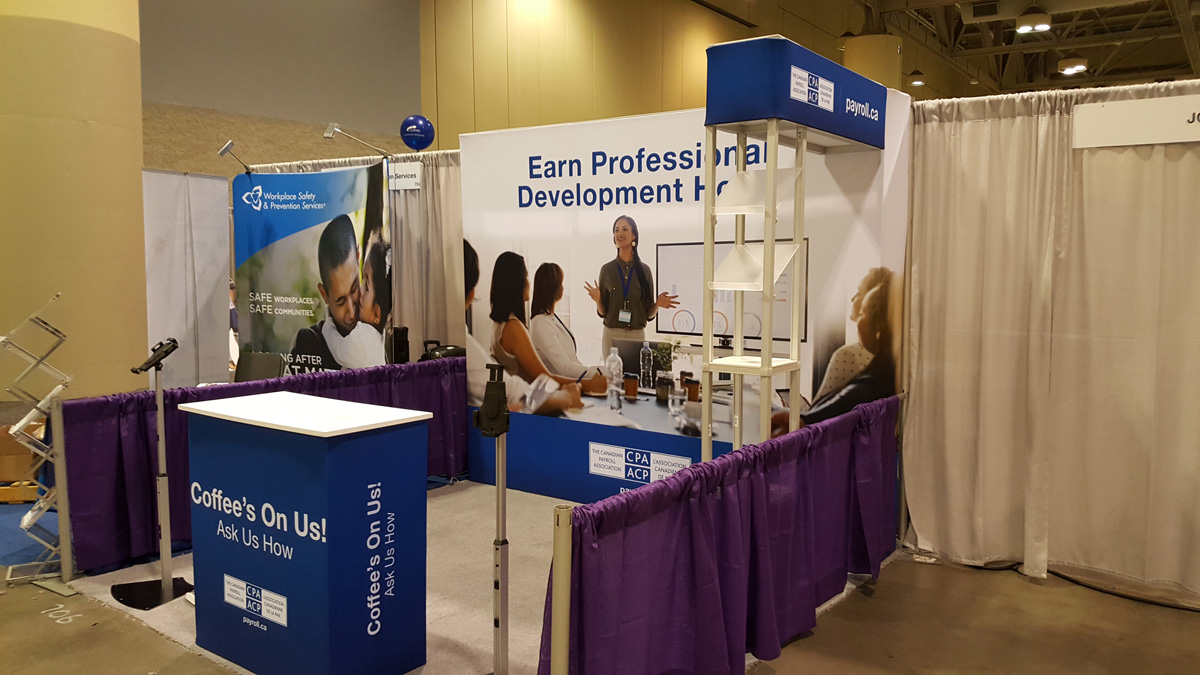 Follow a clear maintenance process
Your event team should know the maintenance process for your trade show booth. Ensure that your display is examined before and after events to identify any damage. And then make sure that all damage is repaired immediately. Take the time to have your display's graphics cleaned regularly and follow precise instructions for cleaning fabric or vinyl products.
Working with a trusted and experienced trade show booth servicing company such as Best Displays & Graphics will help you meet all your event objectives. Our team can help guide your brand over the long-term. To learn more about our company and our work with top brands across North America, call today.