February 12th, 2015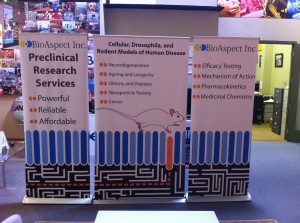 Trade show banners are designed to represent your company. They are a critical element of your organization's connection to the trade show audience. This means it's exceptionally important to design banners effectively using a streamlined design process. In this blog, we'll highlight the three most important tips for creating effective trade show banners.
1. Set Your Objectives Weeks in Advance
Before even considering the type of banner your organization should use at the industry event, it's imperative you set the objectives for the banner. Is the banner designed to help generate leads? Is the banner designed to announce a new product or promotion? By deciding on your banner objective early, you can create a solid foundation for the creative process.
2. Ask the Design Firm to Create Several Concepts
When designing a banner, the process is not always clear and simple. What looked great in an original concept might not translate when it comes to the professional design work. And so it's important to ask the design firm to create at least three different designs for your trade show banners. This will give you the opportunity to select the banner that most aligns with your vision.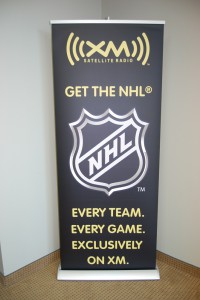 3. Ensure All Stakeholders are Involved
In choosing the final banner design, it's imperative that all marketing stakeholders are involved in the process. Ensure that every creative department leader has a say within the final design, as this will ensure active team cohesion within the campaign as you move forward in promoting at the trade show.
Creating a captivating banner involves reviewing your core objective, assessing and honing the design and working with stakeholders to gain final approval.  By completing these processes, your organization can ensure its trade show banners set the highest of industry standards.