January 8, 2015
Banners stands are quickly becoming the clear promotional tool of choice for firms across Canada. But before integrating banner stands within their marketing campaigns, companies must first find a reputable supplier to offer them cost-effective, innovative banner stand products. In this blog, we'll outline three questions to ask banner stand suppliers before selecting a product from their catalogue.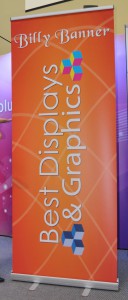 1. Does Your Firm have References?
It's important that the supplier selected has references from company owners that have purchased their products. By speaking directly with product users, the business owner can then gauge whether the supplier offers the requisite quality for their future event display needs. If the company doesn't have any references, it may indicate they don't have the proven experience to offer guaranteed quality.
2. How Quickly Can You Complete My Order?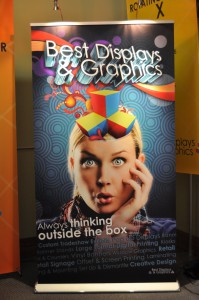 Scheduling is critical when organizing a trade show event. It's imperative that companies know when their banner stand will be ready, and this means suppliers must be able to provide firm details on when orders will be completed.
3. Does the price include a hardware warranty?
There are many banner stand companies, but finding one that offers a warranty helps to reassure you're purchasing a quality product, and will save money by not having to replace the hardware if there's repairs required.
By communicating effectively with your banner stand supplier, you'll be able to find the right product at the right price for your organization. Contact the team at Best Displays & Graphics today to learn more on your banner stand options.